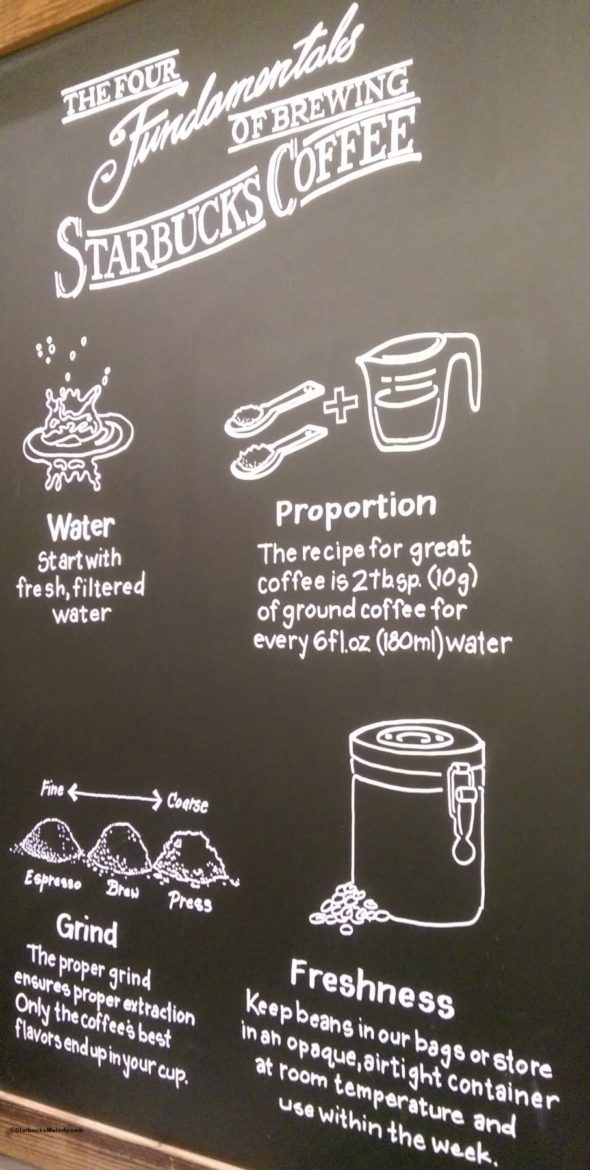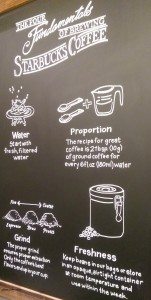 On March 24th, I went to a coffee education seminar at the University Village 3 Starbucks, where partner Kyle reminded us about the four fundamentals of making a great cup of coffee. This is always a great reminder! When you compare badly made coffee with great coffee, you'll be reminded that these four things really do make a huge difference! Using Starbucks Guatemala Antigua coffee, Kyle made four French presses of incorrectly made coffee and we compared each with the correctly made coffee.
Freshness – To maintain flavor, store beans at room temperature in an opaque, airtight container. You can store the coffee in the Starbucks flavorlock packaging. (Once the flavorlock packaging has been opened, use your coffee within seven days.)
Grind – Grind beans just before brewing. The proper grind depends on your brewing method. (Once your beans have ground, use your coffee within 24 hours of grinding.)
Proportion – Starbucks recommends 2 tablespoons (10 grams) ground coffee for every 6 fluid ounces of water.
Water – The water you use should be clean, fresh and free of impurities.
It almost goes without saying, but this means that you should not store coffee in a freezer, toss out old coffee (please put it in your city composting – in the city of Seattle, you're required to compost), use filtered water, and have a great coffee grinder that has settings for how course or fine you want your coffee. Check the expiration dates on your coffee at home. Toss it out if it's expired! Or toss it out if it's been open more than seven days.
As we compared the badly made coffee with the correctly made coffee, I thought that the coffee made with the wrong proportion was the worst! Kyle used about half the right amount of coffee, and so the coffee came out too weak. If you want weaker coffee at home, make your coffee correctly, and then after it's brewed, add water.
I'm sure we all have horror stories of opening up a freezer at a friend or family member's house and being stunned by the old coffee stashed away next to heaven-knows-what.
When in doubt, go out to Starbucks to get a perfect cup of brewed coffee!
By the way, there are a very large number of home brewing methods – pour over, Chemex, Aeropress, French press, traditional coffee makers, and more. How do you enjoy your coffee at home?
Related posts