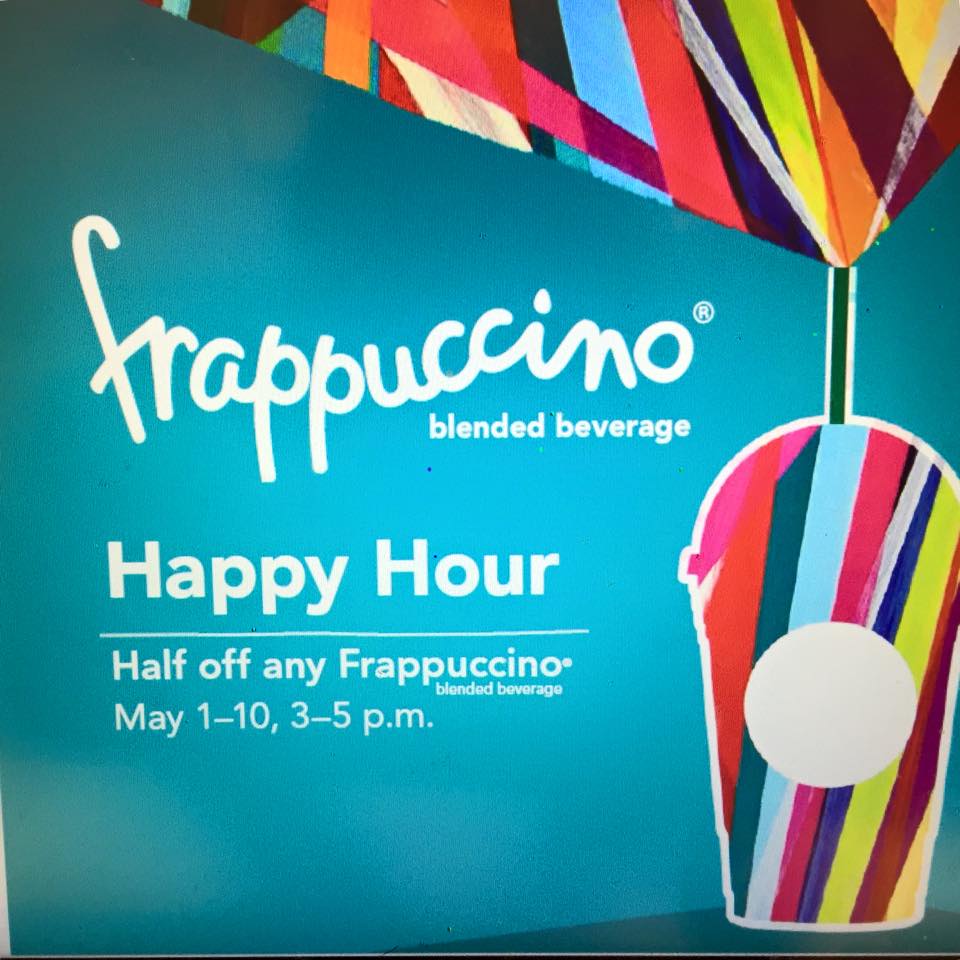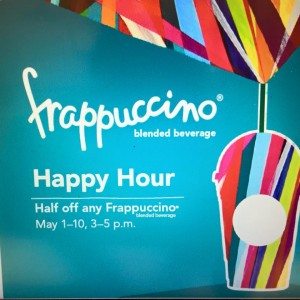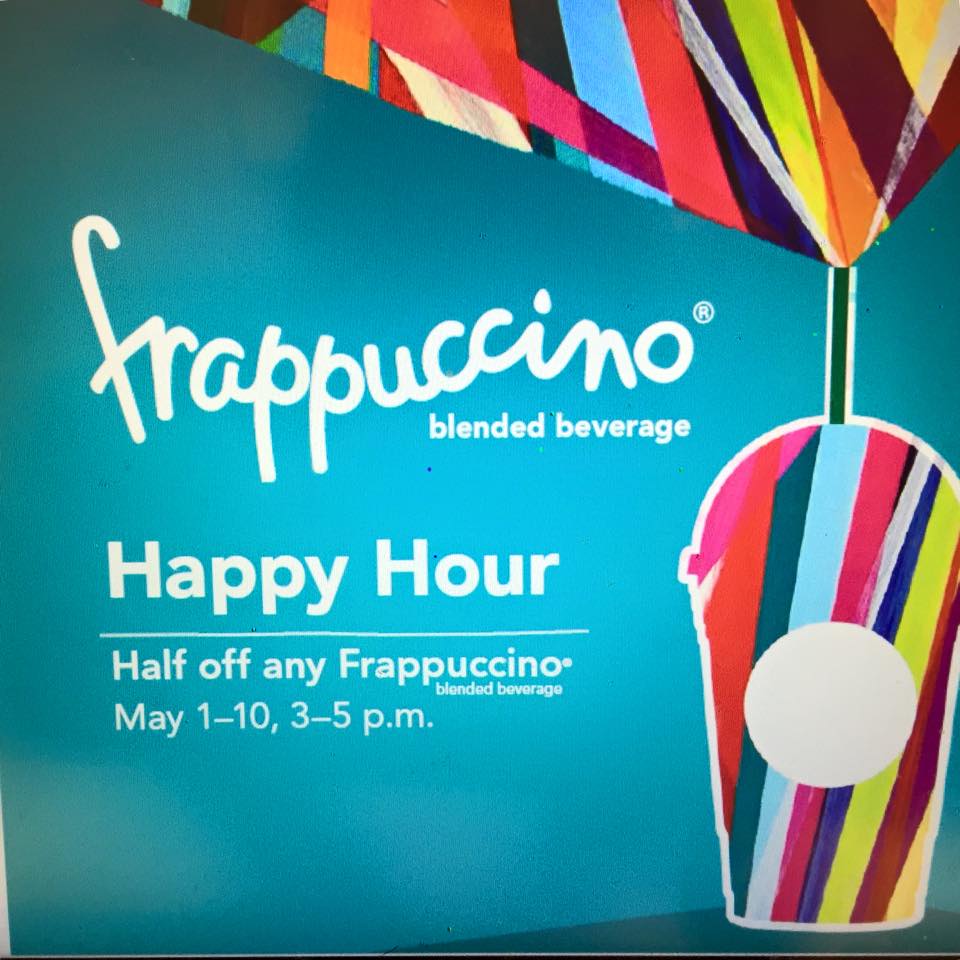 U.S. Starbucks stores will be participating in Frappuccino Happy Hour, May 1st – 10th, from 3:00 to 5:00 PM. Customers can enjoy half-off Frappuccinos during this Frappuccino Happy Hour.
To help you get ready for Frappuccino fun during this amazing spring weather, I've started a new column called #FrappuccinoftheWeek. Be on the look out for new featured Frappuccinos every single Monday. Your reader-submitted Frappuccino ideas have been fabulous. I'll feature two more this upcoming Monday.
Please keep in mind, it's possible that not all licensed Starbucks store may be participating in this promotion.
Mark your calendars! May 1st will be here very soon!
Related posts