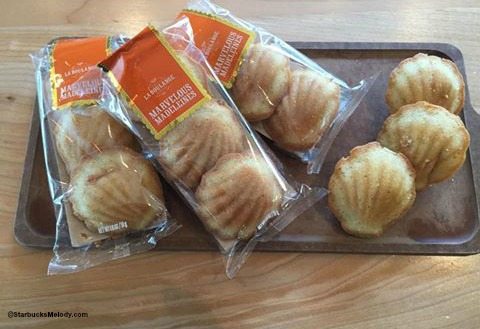 They really are Marvelous Madeleines by La Boulange.
Melody, April 10, 2015
12
2 min

read
Starbucks has new Madeleines, called "Marvelous Madeleines." They really are marvelous! The new ones are a bit cakey-er and have a touch of a vanilla flavor to them. A madeleine is a soft, cake-like cookie that is a very small treat by itself or great of dunking in your coffee.
I saw the new Marvelous Madeleine cookies last night at the University Village 1 Starbucks and decided I had to try them. Coffee Master Phyll was working and suggested that I try them with Gold Coast Blend. Just as an aside, Phyll has been at the University Village Starbucks for four years. I always enjoy how she's passionate about everything she does and she is knowledgeable about Starbucks. We made small talk and she mentioned that she's leaving Starbucks in July of this year. She'll be spending two years in Guatemala with the Peace Corp. While I'm always a little sad when great partners leave Starbucks, I couldn't be more excited for her new adventure. That's incredible! Congrats partner Phyll for joining the Peace Corp! I should have asked for a photo of her here on the blog, and regret that I didn't!
The Gold Coast really was a lovely pairing. I drink a lot of Reserve coffees and sometimes it's easy to forget how much fun the core coffees are. The buttery aspect of the Marvelous Madeleines paired well with the smoothness of Gold Coast. Not that long ago, I mentioned new biscotti to try as something to dunk in your coffee.
The new Marvelous Madeleines are branded as a La Boulange item, so I have to assume that the recipe was developed by the Starbucks La Boulange team. The little packages of three cookies retail for $2.25.
Two thumbs up for Marvelous Madeleines! Have you tried them? (Some stores may still have the older style Madeleines which are being phased out.)
Photo credit for the photo which is just the Marvelous Madeleins alone goes to Jocelyn – find more of her photos on Instagram.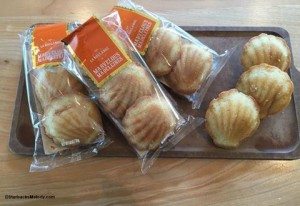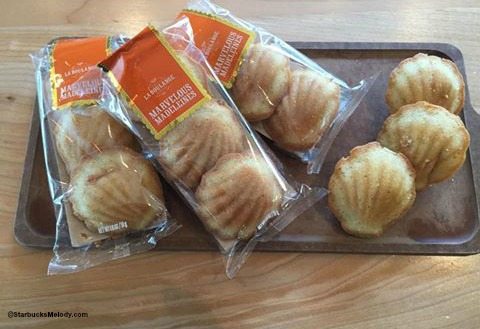 Related posts