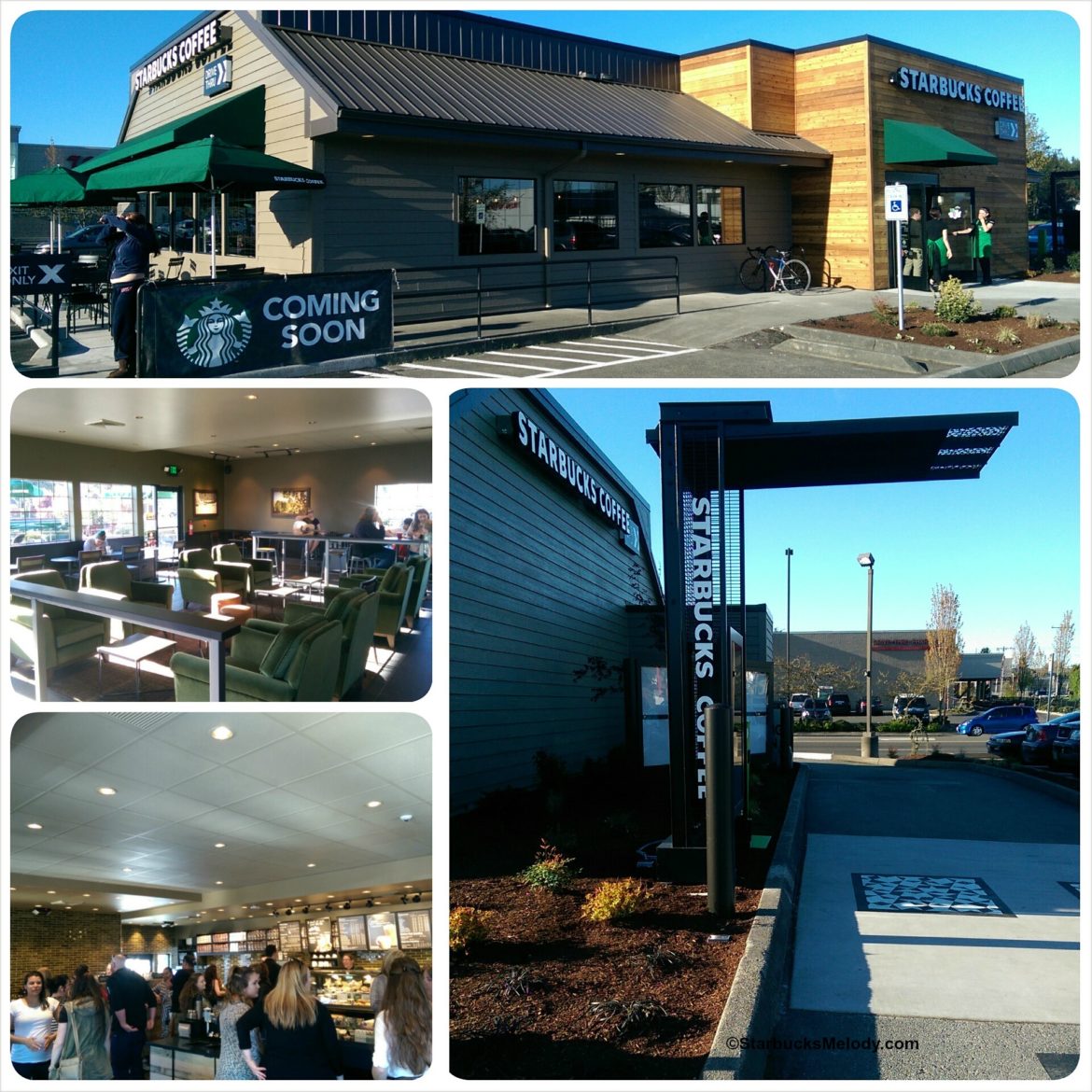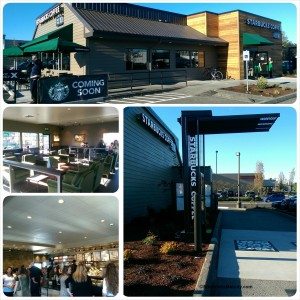 It seems like Starbucks has been opening up a lot of new stores! Yesterday, April 17, 2015, was the official grand opening of a totally new Starbucks in Burien, Washington. You are invited. It's a drive through, has a huge lobby, and a very friendly team of Starbucks partners! It's been a while since I've put a spotlight on an all-new store. I went to the "friends and family" event Thursday evening, the 16th, though the store wasn't yet officially open for business.
The store manager is Stephanie – you will like her! She found me on Instagram and invited to me to the friends and family. I love that passion and outreach to customers via social media!
You can follow the new Burien Starbucks on Instagram here. The store address is 901 SW 148th Street, in Burien, Washington.
One thing I want to mention is that the newest style for Starbucks drive-thrus is to use the MyStarbucksRewards star pattern on the driveway where the cars stop. Something about that is a brilliant idea.
Enjoy the pics of the new store! If you have pictures of a very new store you want to share on StarbucksMelody.com, email me at Melody at StarbucksMelody dot com.
Related posts