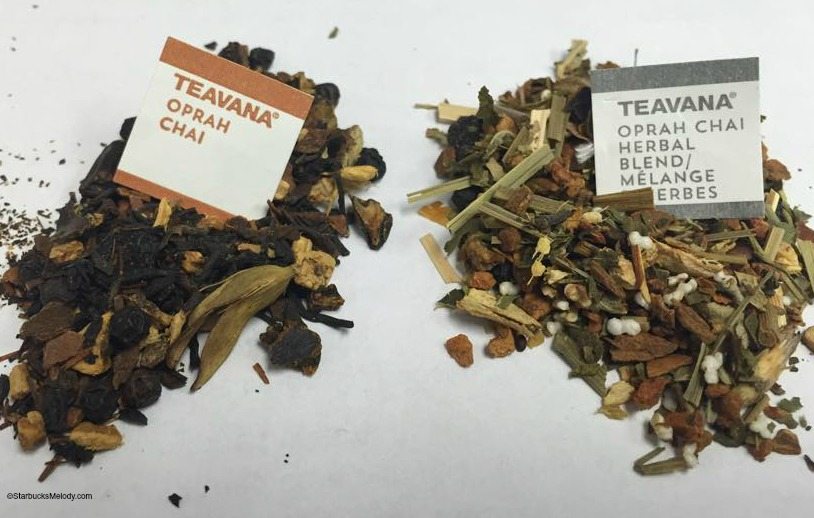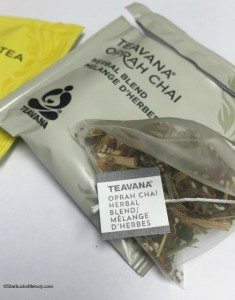 Do you like hot tea at Starbucks? Now there are two different Oprah Teavana Chai tea options for you. There's the original Oprah Chai tea version which is a cinnamony, spicy, traditional chai, and now you can get an herbal version. Both come in small tea sachets for your hot tea.
The new herbal blend Teavana Oprah Chai is a blend of these ingredients: Cinnamon, apple pieces, ginger, carob pieces, lemon grass, chicory root, natural flavoring, blackberry leaves, cardamom fruit, basil leaves, amaranth, cloves, black pepper.
I've heard a number of partners describe this as an all-around lighter flavor tea, though still with hints of cinnamon.
This is new as of this month. It is possible that your store is still getting their shipment of the new herbal blend Oprah Chai, but all stores should have it soon. Please be patient.
Like all other hot teas, when you order a tall, you'll get one tea bag. If you order a grande or venti size, you'll get two tea bags.
I'm pretty sure that if you have a few minutes to wait, they can make these iced for you too.
Thank you to Jocelyn on Instagram for letting me use these fabulous photos. And you can find me on Instagram here.
Related posts