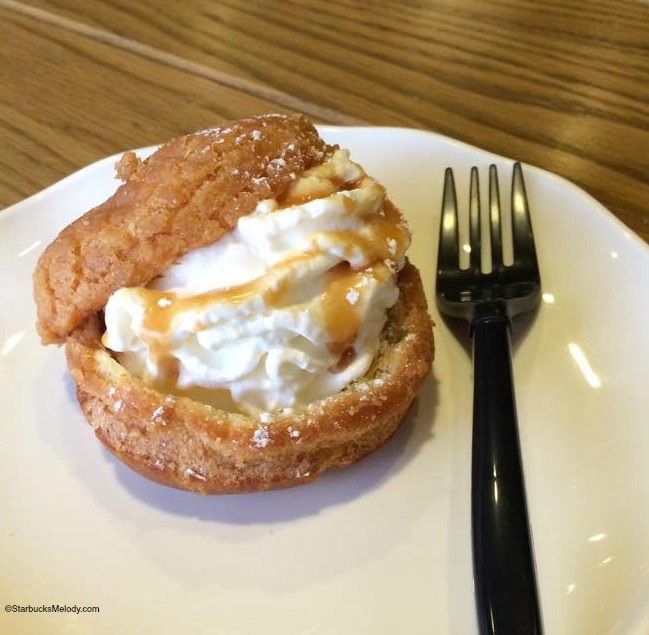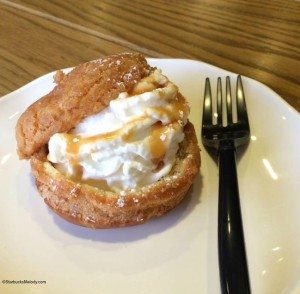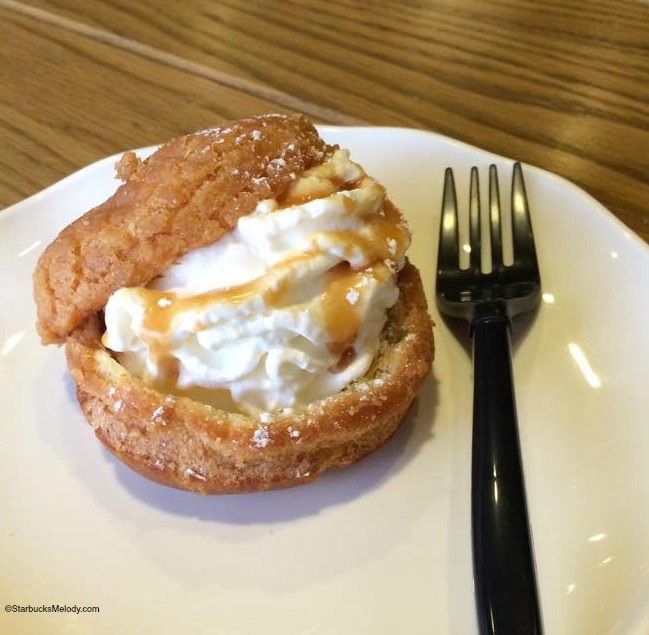 Right now, if you're in the central Texas area, you might find an unusual treat on the menu: the Starbucks Cream Puff. It's a traditional sweet dough, made by La Boulange with whipped cream, and garnished with a caramel sauce or mocha sauce and powdered sugar. Each cream puff retails for $2.45 and has roughly 260 calories. The Starbucks Cream Puff is handcrafted – your barista will put it together for you. The cookie dough part of it is just slightly crunchy.
My understanding is that you can ask to substitute in the new marshmallow whipped cream (as opposed to the traditional whipped cream made with vanilla), which was just introduced into the stores on April 28, 2015, for the new S'mores Frappuccino.
The new Cream Puffs sound yummy! Let me know how you like it!
Whenever I write about test items, I have to include the caveat that Starbucks tests more items than what makes it to a national launch. For example, coconut milk started out a small test in Portland, Oregon in 2014, and made it national launch in February 2015. In contrast, the Starbucks Pink Lime Frozt went through two rounds of major testing before it was given the axe by Starbucks. Feel free to browse the test products category. Who knows what we might see some day at Starbucks? Beef brisket anyone?
(Look for the test Cream Puffs around the greater Austin, Texas area, as well as at Target Starbucks in Minnesota.)
Related posts