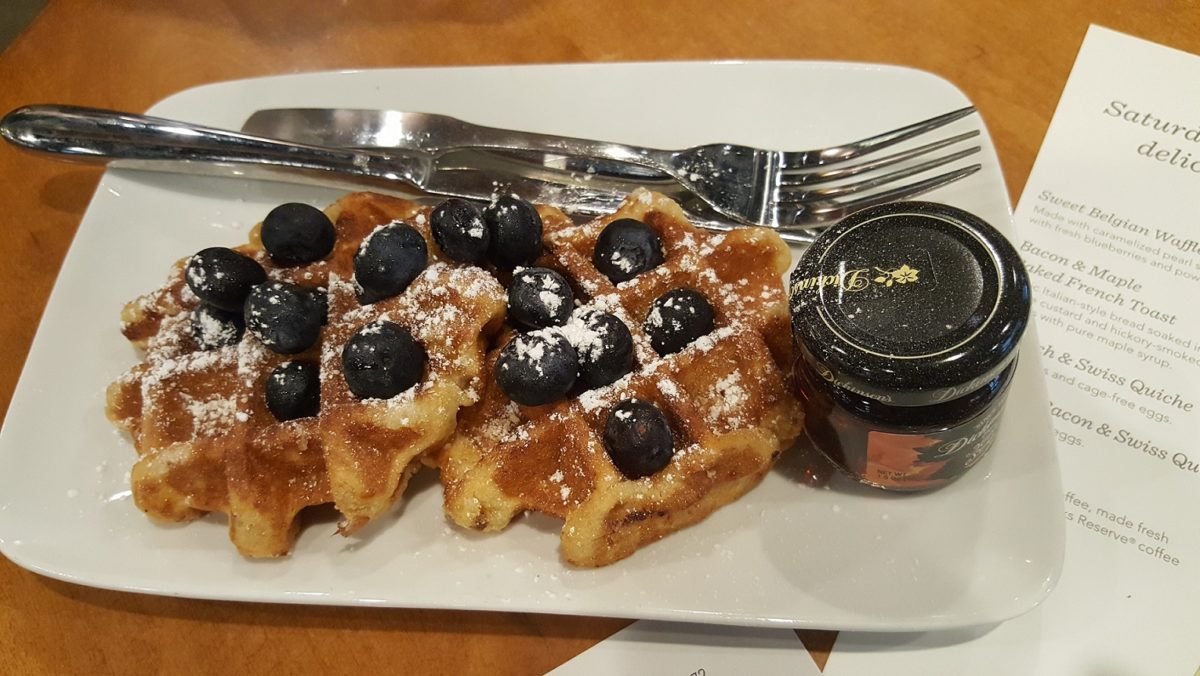 Starbucks is testing "Sweet Belgian Waffles". It's actually part of a brunch offering test at Starbucks called "Weekend Brunch".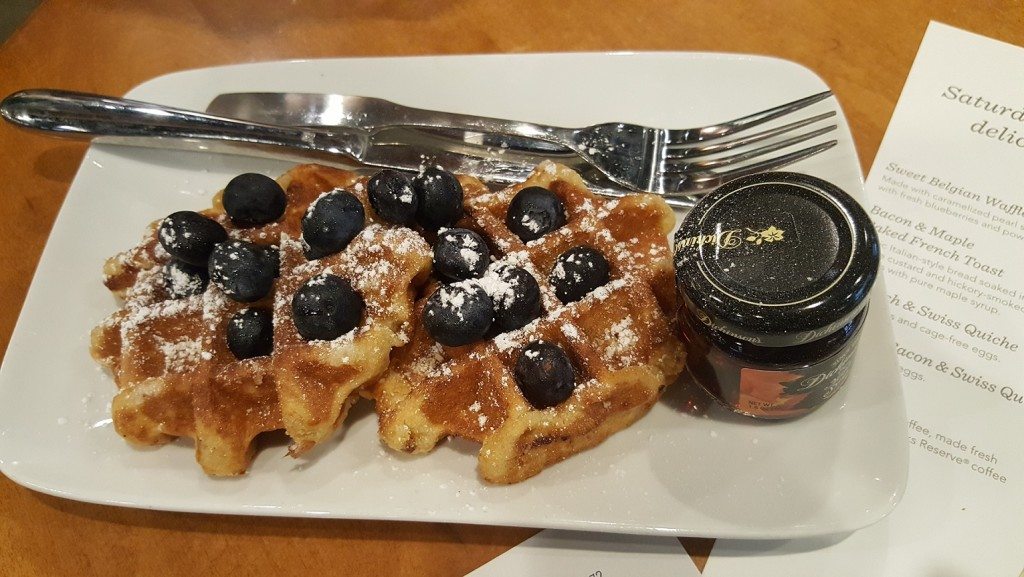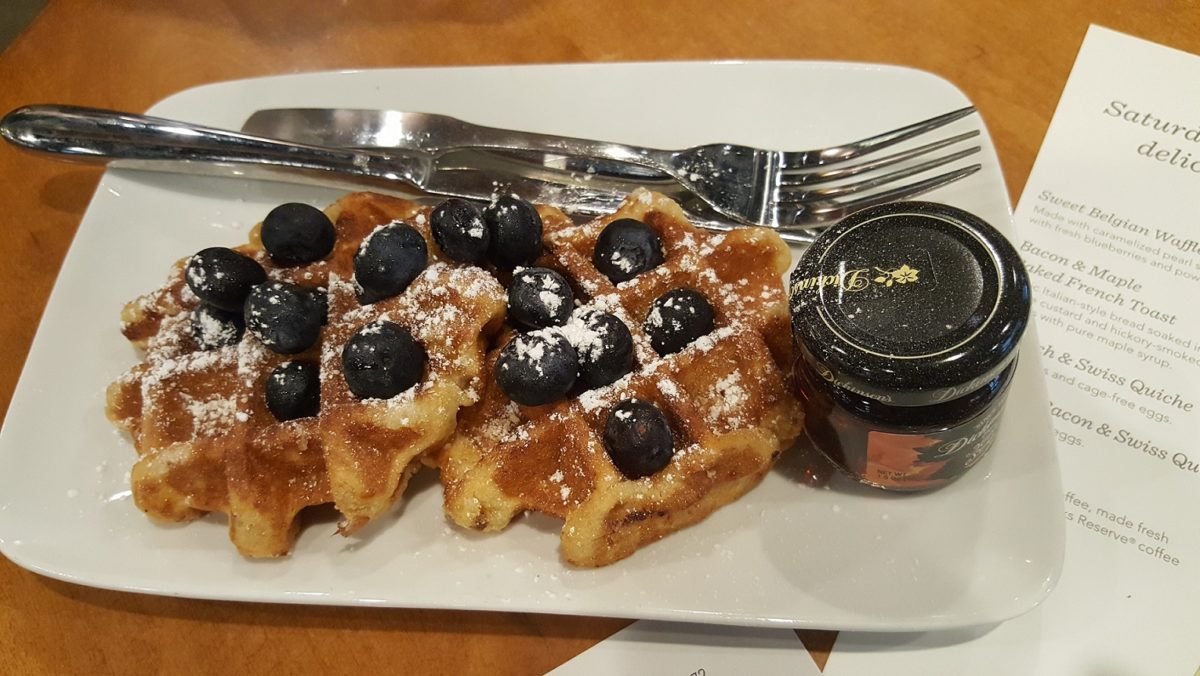 These are delicious. They are the perfect combination of sweet, crunchy, and flaky. Two thumbs up.
You might wonder where you can find Starbucks testing these Belgian waffles?
Among other locations, that are generally evening stores.
I confirmed with a representative of Starbucks media relations that this is a test found in "78 Starbucks select locations" in the greater Portland and Seattle area. The test began on August 27, 2016, and doesn't have a definite end date. I can say from my experience, I'd expect this to last about 6 to 8 weeks. Weekend brunch foods are offered from about 8:00 AM to 2:00 PM, or until that day's food supplies run out.
Here's a look at the Starbucks pastry case set up for the "Weekend Brunch" at Starbucks test: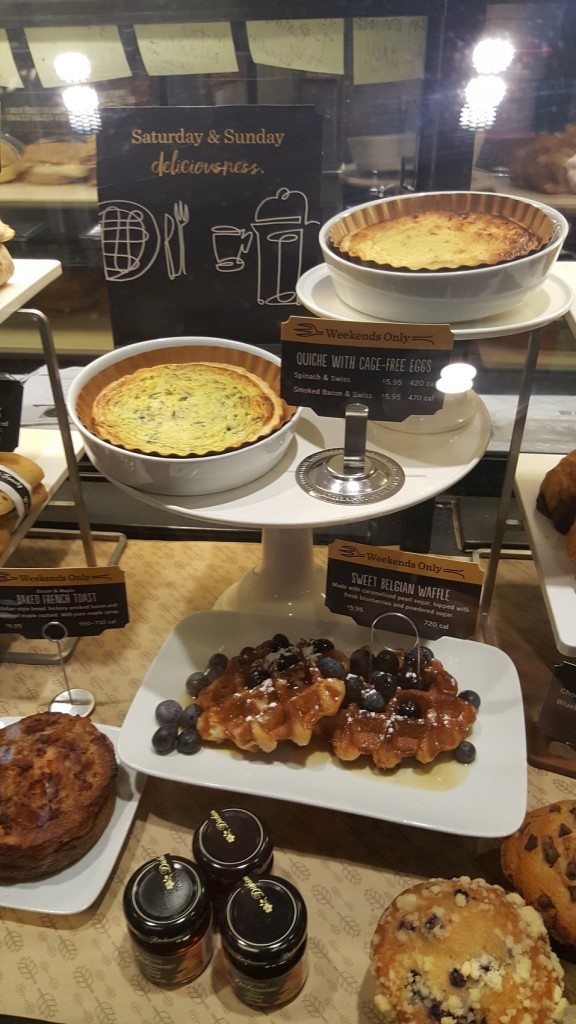 The "Weekend Brunch" offerings include Baked French Toast, the Belgian Waffles, and Quiche with cage-free eggs.
Here's another look at that pastry case: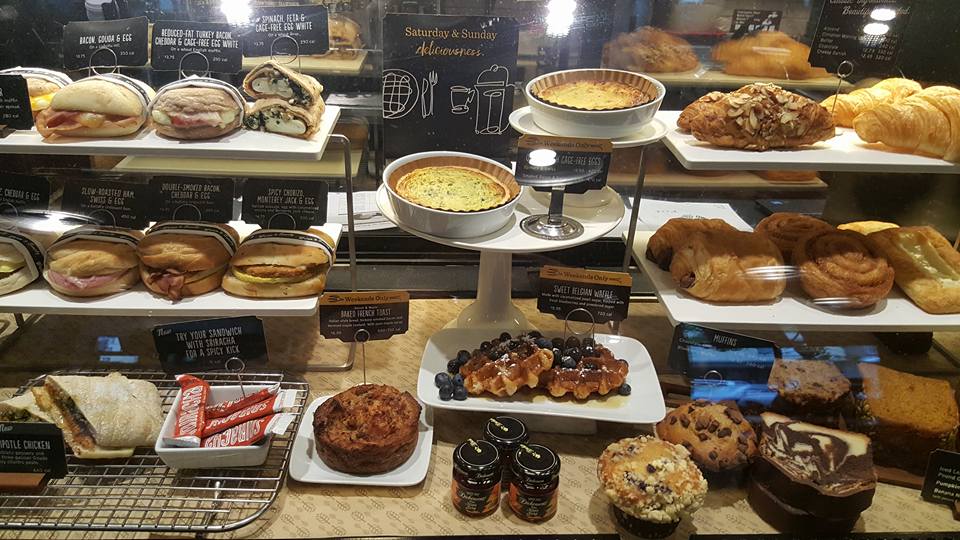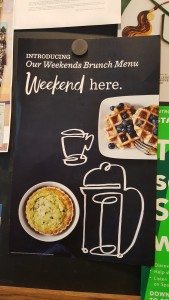 If you've tried Weekend Brunch at Starbucks, let me know what you think! What do you think of the idea of waffles? I'm campaigning for this to make it to Starbucks.
About one year ago, Starbucks did a small test of "Weekend Brunch" in a few cities in just north of Seattle.
I have had partners (Starbucks calls their employees 'partners') tell me that there was a separate small test of weekend brunch waffles back in the spring of this year, so I think this is about the third time (at least) that Starbucks has tested waffles.
I hope that all of this adds up to waffles on the horizon for Starbucks! They're so good!
Related posts