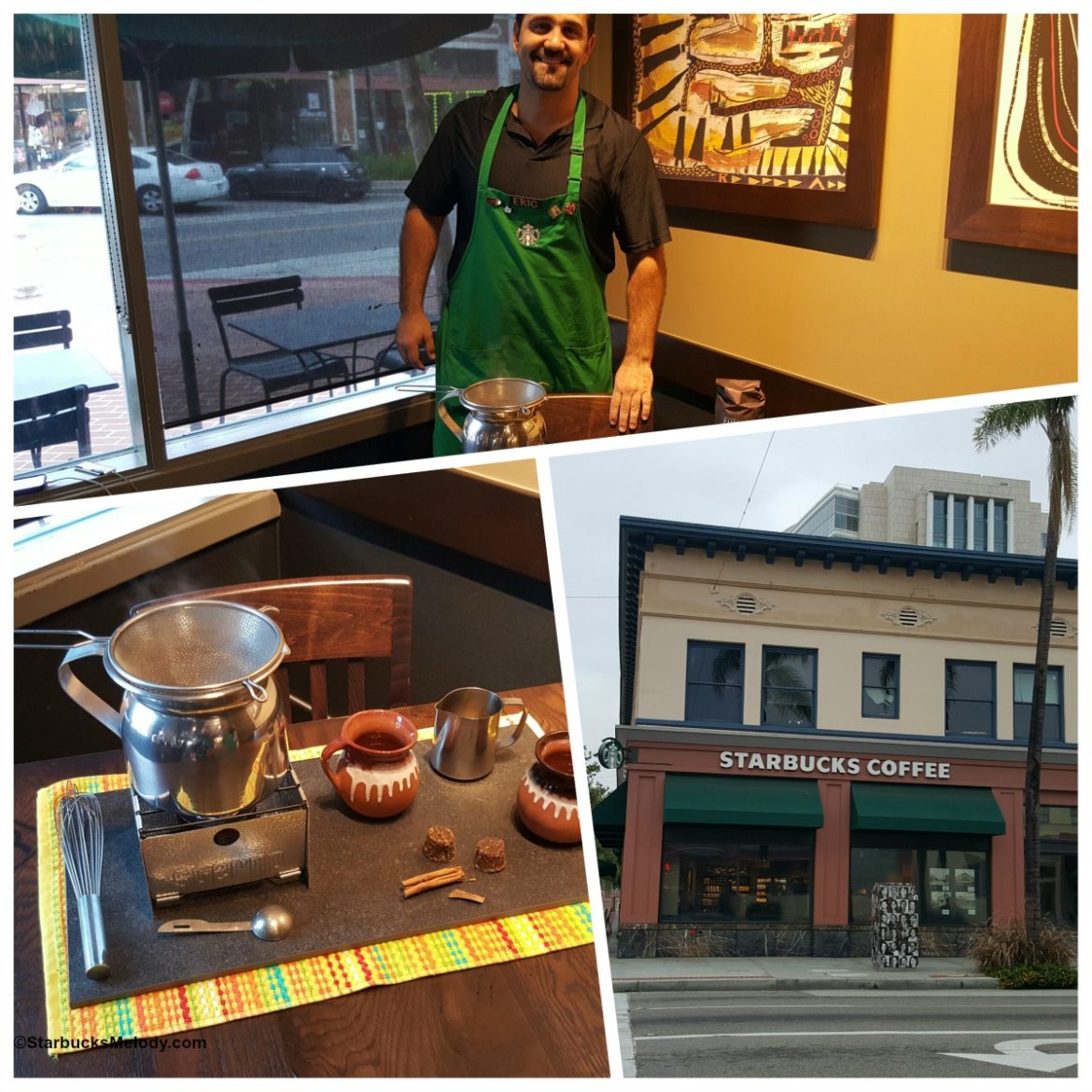 Café de Olla Coffee Seminar: A Traditional Mexican Brew Method
Melody, May 28, 2015
9
3 min

read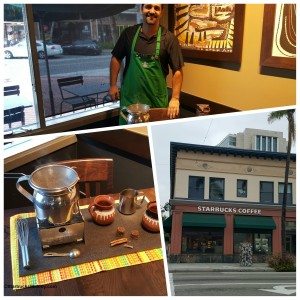 Café de Olla coffee is a way of brewing coffee traditionally used in Mexico. Today (May 27th), I attended a coffee seminar, brewing Starbucks Caffé Verona with the Café de Olla brew method.
Eric Olson, the store manager of the Fourth and Broadway Starbucks in Santa Ana, California, said he likes to use Verona as the natural sweetness of this coffee works perfectly for this special coffee brewing process.
Eric said that it was his wife, Marta (who is Hispanic), that got him to enjoy coffee and this brewing method. He recalls fondly that he first enjoyed Café de Olla on his a rooftop in Mexico, with the coffee brewing on a contraption sitting on an overturned hubcap. This was his honeymoon. He says that in Mexico, it's fairly common for the ratio of coffee to water to be just eyeballed, though when he makes it, he tries to stick to the Starbucks standard of two tablespoons of coffee for each six ounces of water.
The secret of the coffee is steeping the water first with roughly a half to a whole cinnamon stick ("canella") and a few ounces of Piloncio, a traditional Mexican sugar similar to a raw sugar or brown sugar. He says that you'll usually have to go to a Mexican specialty grocery store to find it. Eric puts in now more than about three ounces of the sugar, and joked, "My family thinks you can never put in too much!"
It's also common to enjoy this coffee with a little sweetened condensed milk.
Eric's Starbucks is in downtown Santa Ana. He says that early in the morning his customer base is judges, lawyers, and county employees from the nearby Orange County courthouse. But then he says that in the afternoon, his customer base switches to Hispanic families, who often speak little English. By close to closing, his customer base will include young hipsters or young people who have gone out to dine at nearby Santa Ana restaurants. "We have such a unique ability to maintain and create relationships with people. My goal as a store manager is to take my family's traditions, Starbucks and customer connections, and create a third place and all meet in the middle."
As Eric poured the coffee, I could smell the strong aroma of cinnamon coming from the pot. The coffee was amazingly sweet and delicious. There was an incredible smoothness to the coffee, and a rich, deep, sweet brown sugar flavor. It was like a fine dessert!
The mugs used in this coffee seminar were purchased by Eric and Marta fifteen years ago in Mexico, and brought back to the United States.
Eric thank you so much for this special coffee event! I really enjoyed the opportunity to try this – it was entirely new to me. You exemplify the best of Starbucks!
Related posts