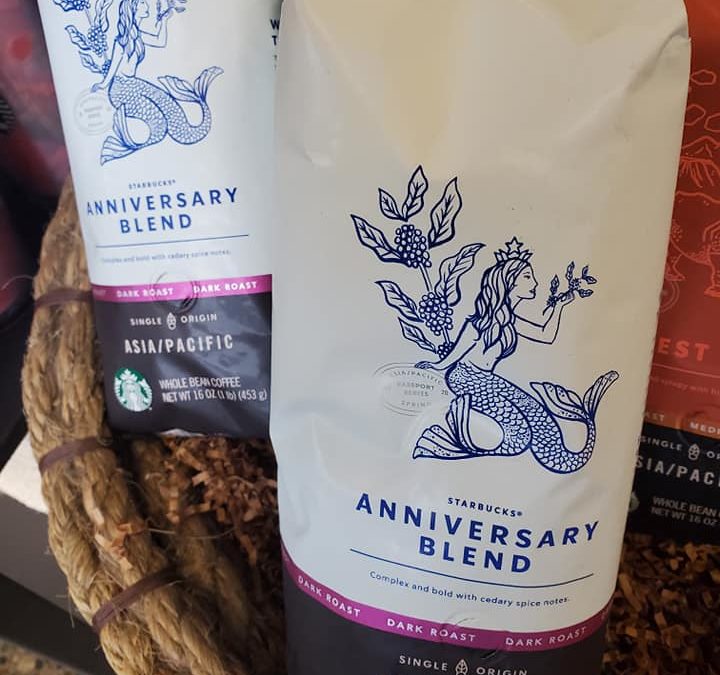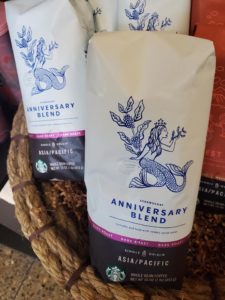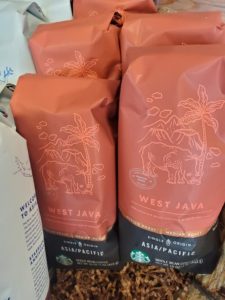 During this pandemic, you cannot go inside a Starbucks, but you can still use the drive-thru and you can still buy whole bean coffee. I discovered that Anniversary Blend returned to Starbucks last month, and found it available at a grocery store Starbucks. (This photo is from the Mercer Island QFC Starbucks).
Anniversary Blend has been around since 1996, and includes Aged Sumatra coffee beans, giving it a unique rich flavor. The packaging always tells a bit of the coffee story. West Java is also available and new, and I can assure you it is delicious – it's not as dark as Anniversary Blend.
You can even still buy Reserve coffees, if you happen to live near a drive-through Starbucks location offering Reserves. I know that there are not a lot of them. I bought Sun Dried Papua New Guinea recently, which I just loved, from the Mercer Island drive-thru Starbucks. The other new Reserve coffee right now is Rwanda Abakundakawa.
Enjoy!
Related posts