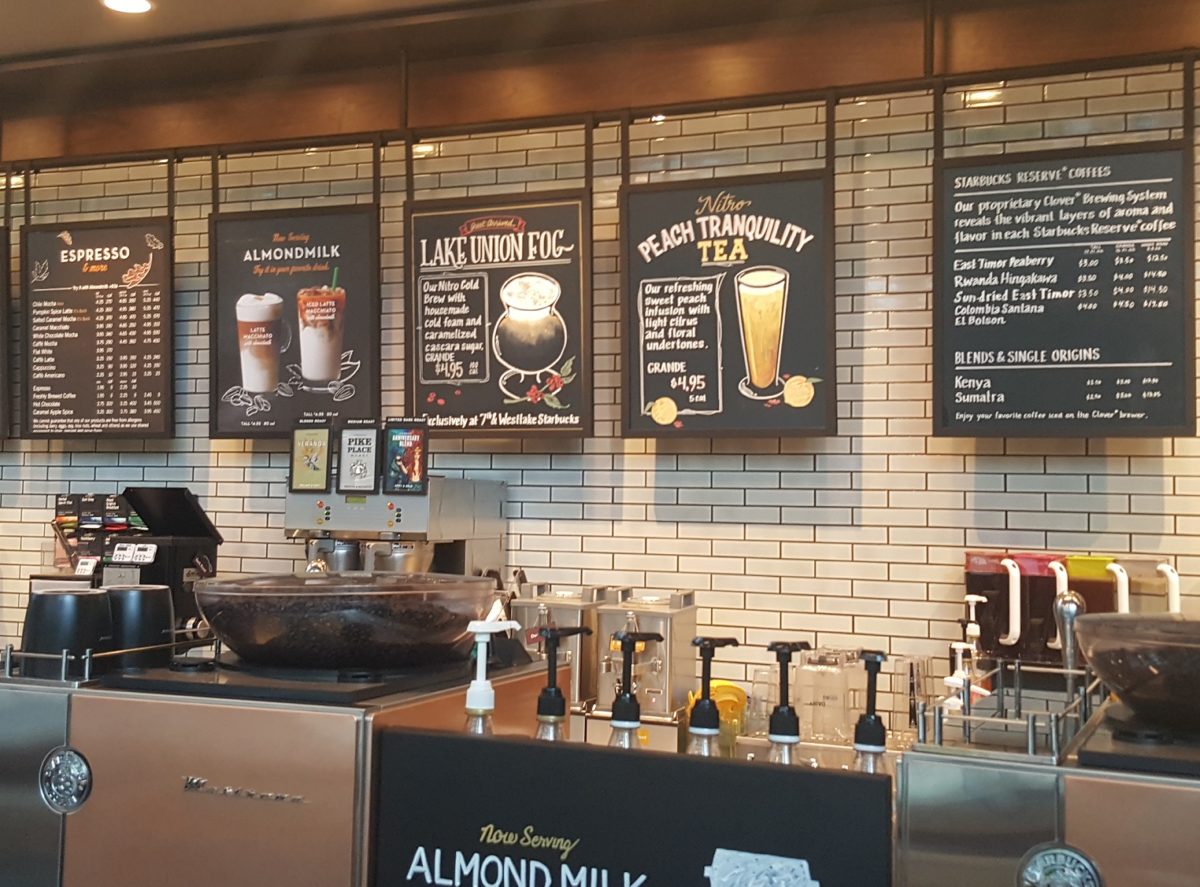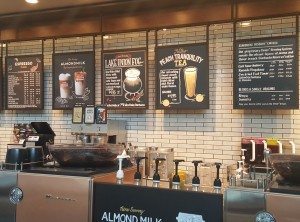 Starbucks is testing something pretty amazing.
It's the Teavana Peach Tranquility infused with nitrogen.
This is pure brilliance. It's a sweet, cold, creamy tea that foams up due to the infusion of nitrogen. I had to ask the barista if there was any added sugar because it was plenty sweet for me. It's just tea. It tastes amazing and still very low calorie.
You might recall, earlier this year Starbucks introduced Nitro Cold Brew coffee to about 500 locations.
You can find the Nitro Teavana Peach Tranquility at the Ballard Reserve Starbucks and the Starbucks at 7th and Westlake in downtown Seattle. (I have confirmed with media relations that at this time, it is a two store test).
The 7th and Westlake Starbucks offers a "flight" of beverages so you can compare a Reserve Cold Brew, regular cold brew (not infused with nitrogen), Nitro Peach Tranquility, and regular (non Reserve) Nitro Cold Brew. The baristas allowed me to substitute in a "Lake Union Fog" which is exclusive to that store.
The Lake Union Fog is cold brew with a creamy foam (using a spindle blender, it foamed up), vanilla powder (a powder exclusive to their store, not the same powder as in the Frappuccino), and topped with a sugary topping that – so I'm told – is made using crushed coffee cherries as an ingredient of that topping. The Lake Union Fog ends up being quite sweet for a cold brew drink.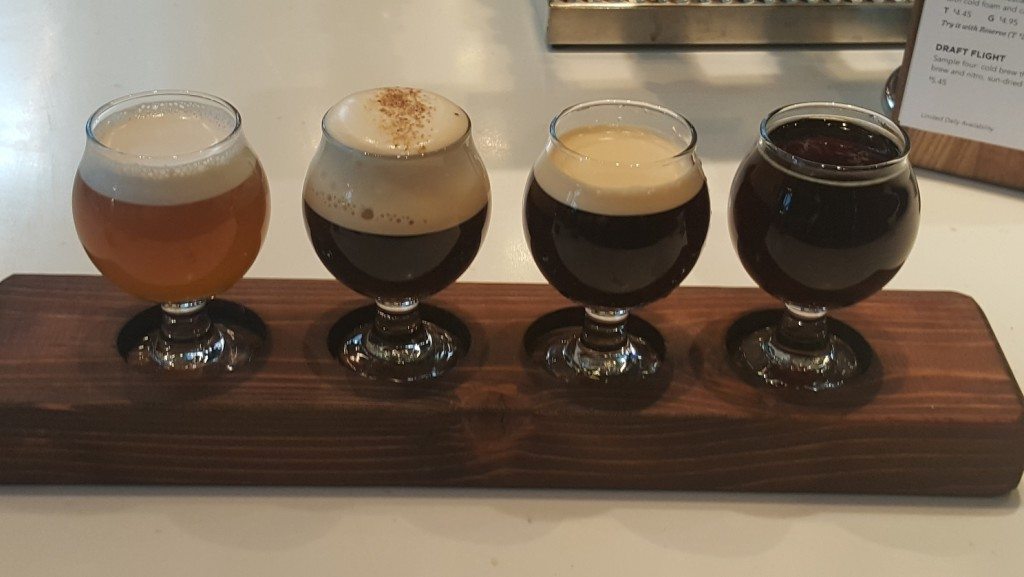 In the above flight photo, the far left beverage is the Nitro Peach Tranquility. The next beverage (which has a sugary topping) is the Lake Union Fog. The far right beverage is a regular classic Starbucks Cold Brew, which is now called the Narino 70 Cold Brew, according to Starbucks.  The far right standard Starbucks Narino 70 Cold Brew is not infused with nitrogen. In between the standard, classic Starbucks Cold Brew and the Lake Union Fog is the standard Nitro Cold Brew, which is the Narino 70 Cold Brew simply infused with nitrogen.
Of course, I wouldn't be doing you justice if you didn't get a nice closeup of the Teavana Peach Tranquility, which is AMAZING as a nitrogen-infused beverage:
And last but not least, the menu for these test drinks: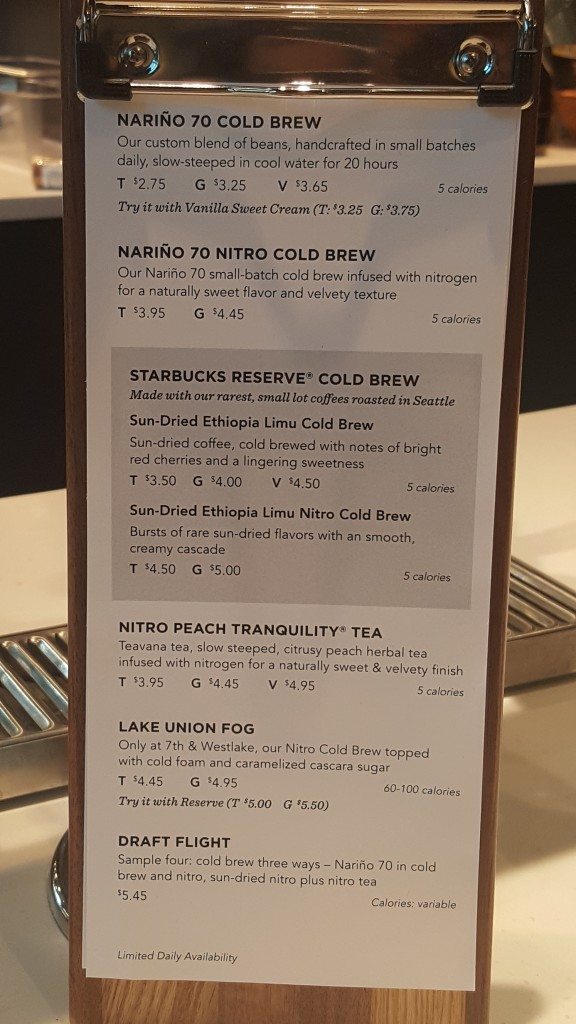 I truly hope you get the chance to try the Nitro Teavana Peach Tranquility. It is a winner. Yes, I liked the Lake Union Fog but I could easily see myself ordering Nitro Peach Tranquility when I'm craving any kind of tea-like drink. (Yes, I love the Starbucks cold brew but sometimes I want tea!)
Enjoy!
Correction on 9/17/16: The Lake Union Fog does not use a vanilla bean powder. It uses a vanilla bean syrup- the same vanilla syrup used at the Roastery.
Related posts