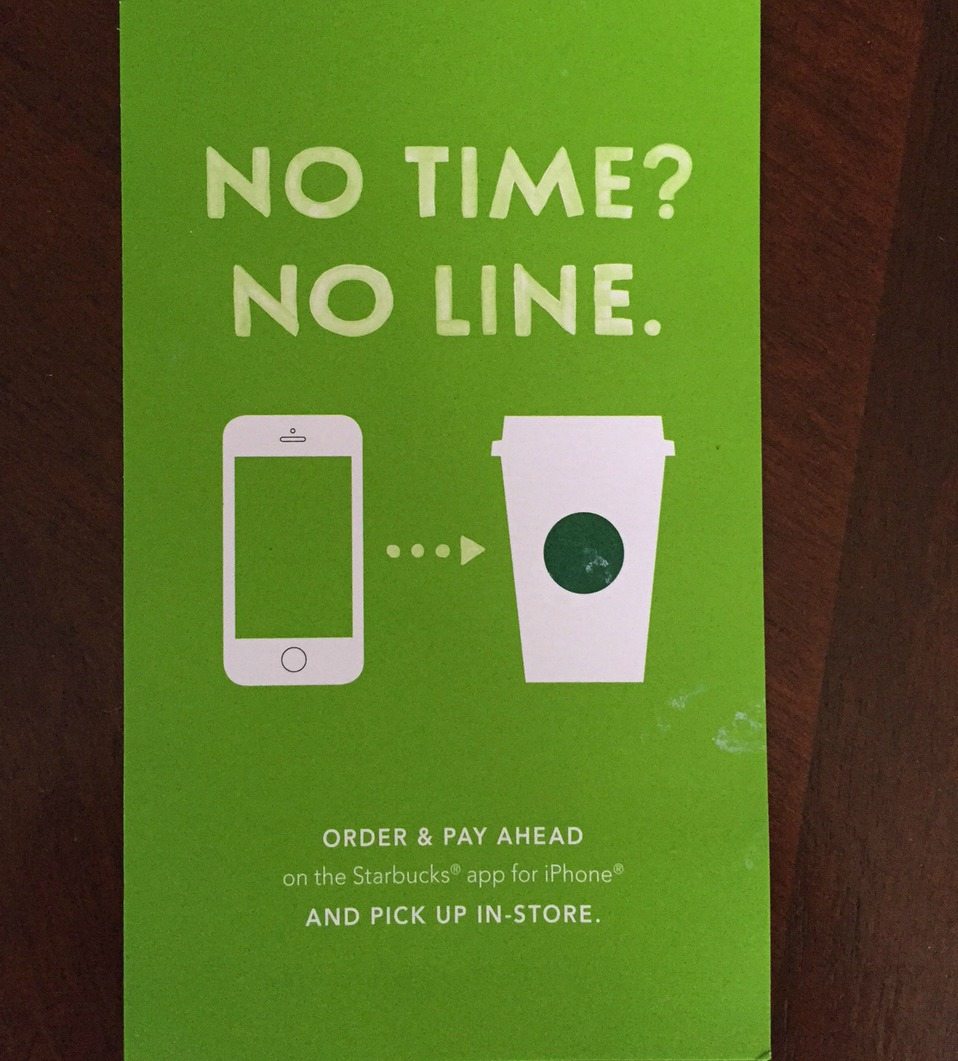 Coming 6/16: Starbucks Mobile Order & Pay Expands.
Melody, June 13, 2015
9
2 min

read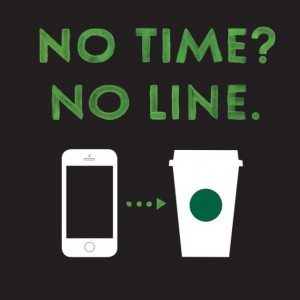 Very soon, Starbucks "Mobile Order and Pay" is expanding to a large number of new cities in the United States. This is the smart phone app feature (on your iPhone only) that allows you to place an order from your phone, pay from your phone, and then walk into a Starbucks and just pick up your order. You've bypassed the line.
I've been hearing a lot of people talk about the expanding mobile order and pay, and so far I've gathered that on June 16th, Starbucks in the following cities/geographies will offer "Mobile Order and Pay":
Dallas (and/or South Central Texas)
Atlanta
Northern Colorado
South Carolina
North Carolina
Virginia
Arizona
Louisiana
Alabama
Southern and Central California
Southern  and Central Florida
Casper and Cheyenne, Wyoming
Georgia
I've heard another round of cities will add "Mobile Order and Pay" in August. There could be a lot more cities. I've heard that Illinois and Ohio are behind, and will be later this summer but a lot of places will offer it starting June 16th!
Keep in mind Mobile Order & Pay is only available in the iPhone app.I've been asked a couple of times how I like the Mobile Order and Pay app. I personally have never used it from my phone. I have an Android phone. Can't really comment on how it works for me until Starbucks offers it in the Android platform.
Here's a tip: If you are ordering via your phone and you happen to see a store that says the words "Secure Access" on your app, do not order from that store unless you are sure you can get to it. There are a few Starbucks in locations that are not readily accessible to the general public. This includes some Starbucks locations deep inside hospitals, the famous "Sodo 8" Starbucks, and likely the "CIA Starbucks" that was in the news last year! There could be more, but just so you know, a tiny percentage of stores are "Secure Access." While you might never stumble upon this, I can imagine it would be frustrating to order and pay for food and drink, and then realize there's no way for you to get inside to the store, or it's very difficult to get inside. So, I thought I'd pass along this tip!
Are you ready for the big Mobile Order & Pay expansion? Starbucks has already been offering Mobile Order and Pay in Pacific Northwest stores for about six months now.
Related posts