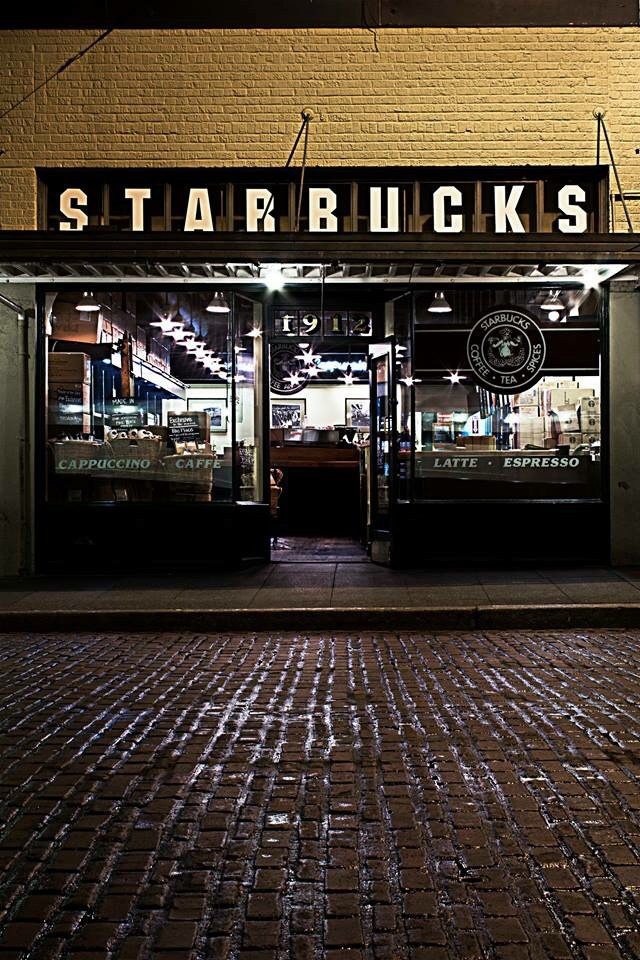 I update this Starbucks news site regularly. It's very possible you've missed some fun articles of the past! I thought I would showcase a few of my favorites (or a few of the more evergreen articles) and talk about a few other things. This is an open thread. Talk about anything Starbucks related in the comments.
First off, there's a button in the sidebar that says "submit a photo or tip." (The button might appear also in the upper right corner, if you're in desktop view). I appreciate the many people who are using it! Just a few thoughts: There's nothing in that button that specifically asks for your email address, so unless you provide it, there's no way for me to contact you regarding your submission. Please do not send me photos of your food or drink and describe your dissatisfaction. I don't work for Starbucks, so all I can do is suggest that you contact Customer Service. If you have feedback to get to Starbucks (whether positive or negative), you might enjoy this How to Complain article. Also I don't give estimates for values of things like barista bears, mugs, and such.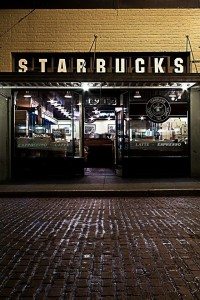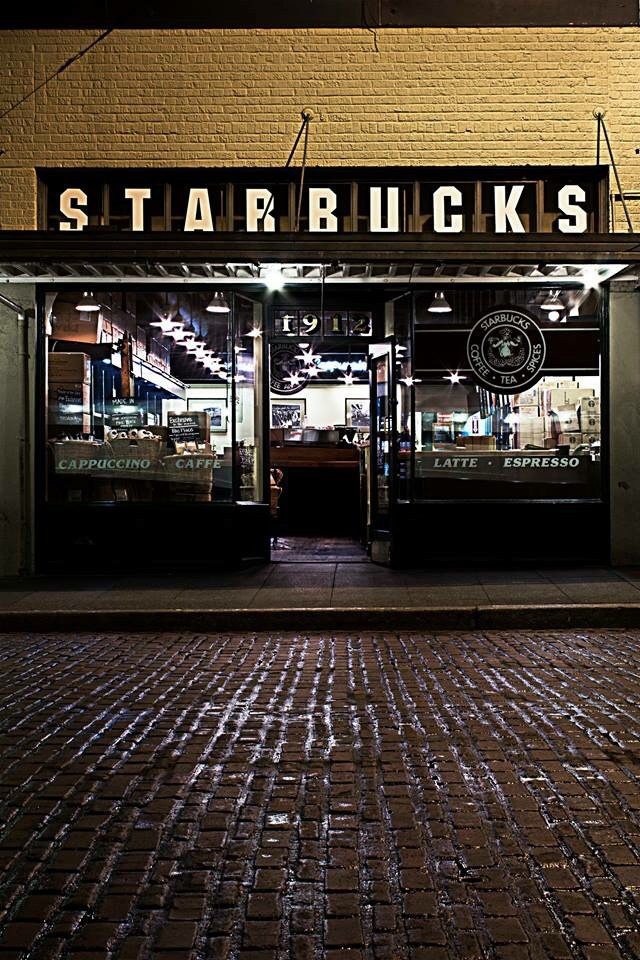 I want to show off this photo that Starbucks partner Bianca submitted to this blog (using the submit a photo or tip button). Bianca is a partner at the Key Tower Starbucks, here in Seattle. She says she took this photo on a cold, damp morning in 2012. She set up a camera on a tripod in front of 1912 Pike Place and took a long exposure photo. The result was this timeless image of the front of this historic Starbucks.
If you want to see more of the photography of Bianca, visit the Bianca Wright photography website.
As is clear, the copyright holder for this photograph is Bianca Wright. As is always the case, do not share, reproduce, or distribute without permission.
I promised you a few links – a blast from the past – There are more than 1,000 articles on this website so over time it can be hard to figure out what was posted years ago!
I'd like to invite you to check out Pets Of Starbucks! Your adorable critter, who probably loves Starbucks as much as you do, could be featured on Pets of Starbucks!! This new site is only about one month old, so it's very likely you haven't seen it. It's doing quite well for its newness!
Blast from the past articles on StarbucksMelody:
Finding the Hidden Meaning in the Whole Bean Packaging
The Starbucks Refill Policy: The First Beverage Can Be Anything
The Starbucks Black Apron: What is a Coffee Master?
Cafe de Olla Coffee Seminar: Traditional Mexico Brew Method
This is what #tobeapartner means to me
The Cup Art of Starbucks Partner Gabriel Nkweti
The Copacabana Beach Frappuccino – A Single Store Test
Renton Village Starbucks: Traditional Ethiopian Coffee Ceremony
Ultimate Guide to Visiting Starbucks in Seattle
And I've also written a book about Starbucks! You'll find it here.
You'll find that a lot of my favorite past articles have a strong coffee theme to them. I genuinely do enjoy a great cup of coffee. While the Roastery has many offerings, my favorite thing on a consistent basis has simply been a pour over of Gravitas Blend. Some of the experiences that I've cherished involve going to coffee related events. I look back six years ago at opportunities such as this one: Roasting Event: Galapogas Coffee at the Starbucks Headquarters – and my heart longs for more of these kinds of experiences. It's super difficult as an ordinary customer to get a chance to do those kinds of experiences.
The floor is yours now…
Related posts