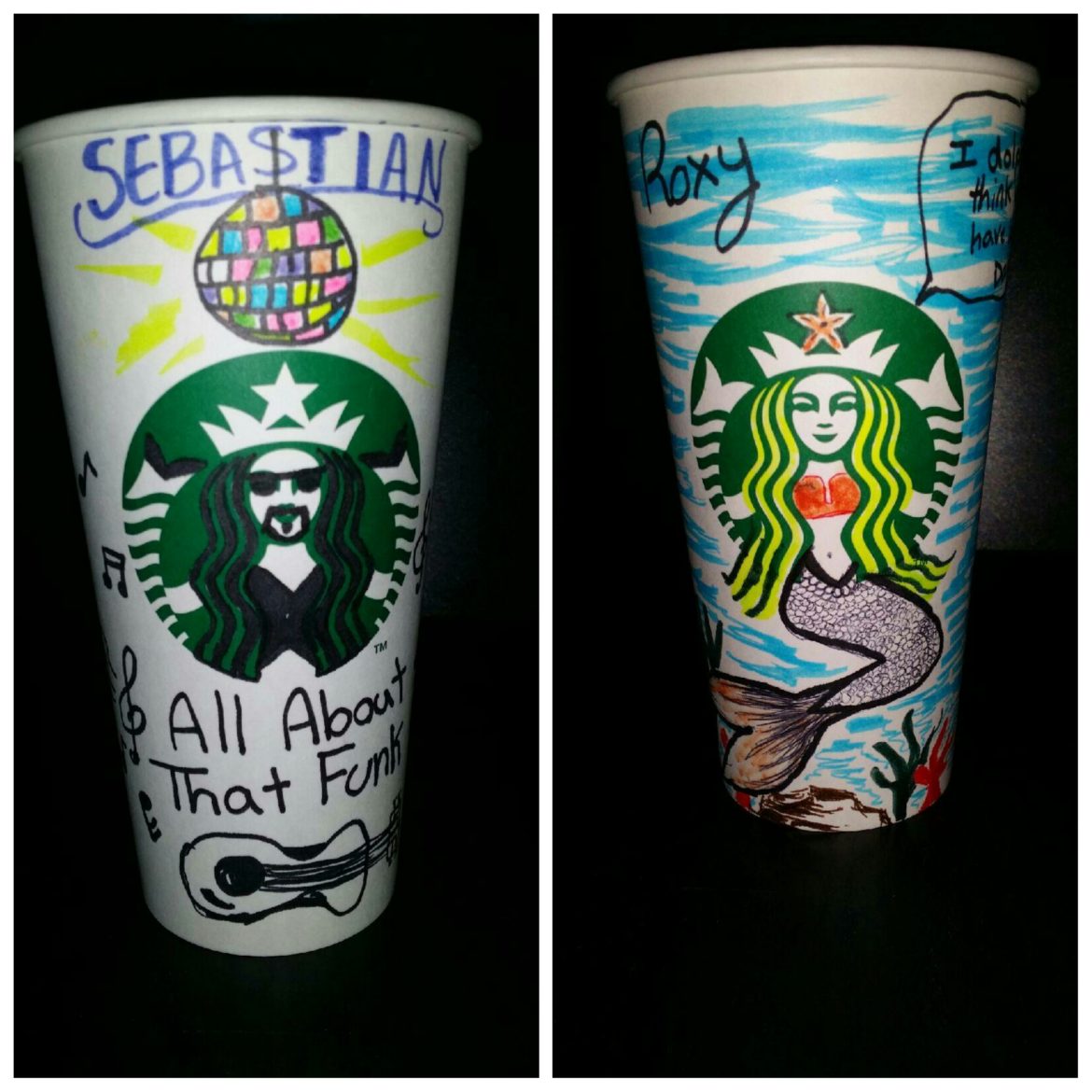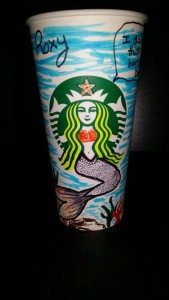 Brandon, the store manager of a Ft. Lauderdale, Florida Starbucks, knows how to surprise and delight his customers! Here's what he says:
"We are a small neighborhood Starbucks in Ft. Lauderdale, Florida. We started pre-decorating cups in the evening (gets very slow) about half a year ago. We thought how can we do something for the people who come everyday to show that they're not just another drink to us and that's kinda how it all began…customers love it!! And really appreciate it."
How cool is that. Can you imagine swinging by your regular store, ordering your usual drink and get a surprise decorated cup?
Not too long ago, I featured the cup art of London Starbucks partner Gabriel Nkweti, who also decorates cups for customers.
(On a different topic, I'm still looking for Drink of the Week/ Frappuccino of the week submissions – if I use your drink/ Frappuccino idea, I'll send you a $10 Starbucks Roastery card. Please visit my new Starbucks blogging adventure: Pets of Starbucks!)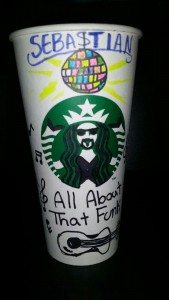 Related posts
Socialize

Subscribe
Join the StarbucksMelody.com mailing list to receive a weekly email with new posts.