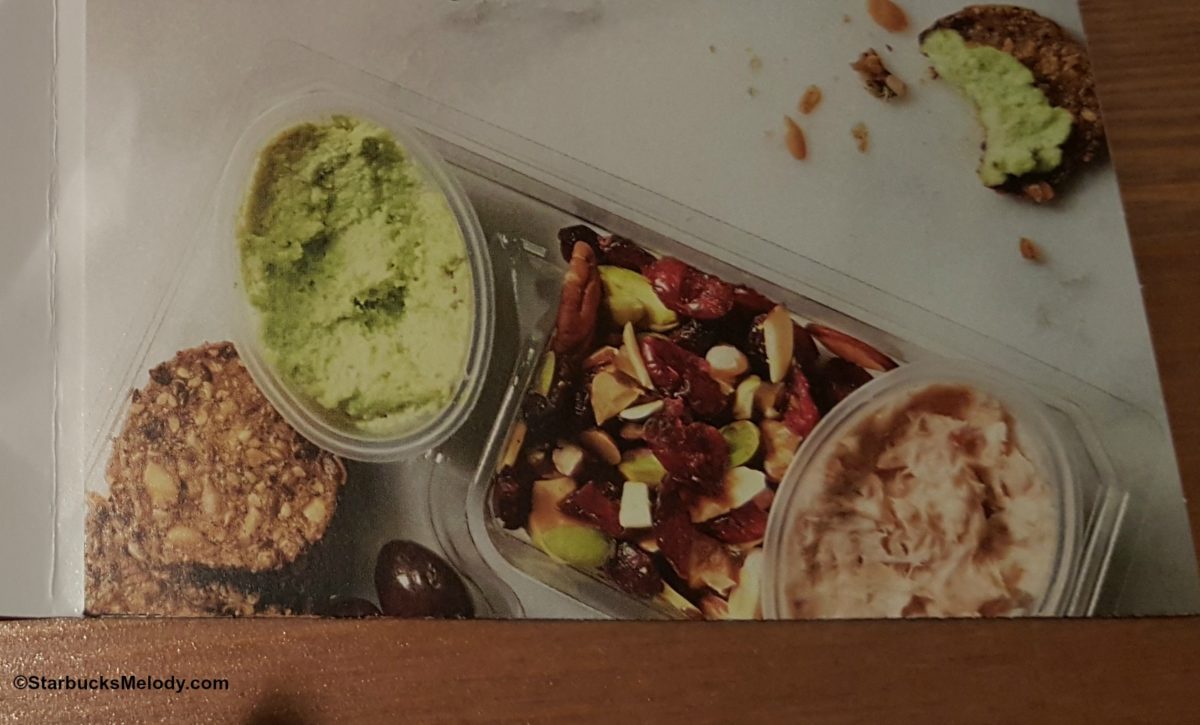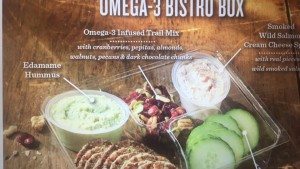 Starting July 7, 2015, you'll have one more lunch option at Starbucks! It's the "Omega-3" Bistro Box. Starbucks describes it as this: "Take a nutrient-rich break with wild smoked salmon spread and edamame hummus."
This new bistro box was tested earlier this year in San Diego, as part of the "Go go goodness" test. In fact, this year Starbucks also sampled this bistro box during the annual meeting of shareholders, held in March this year: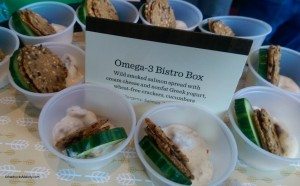 The Omega-3 Bistro Box was 420 calories during the testing phase earlier this year. (I've also seen it listed as 410 calories). During the "Go go goodness" test phase each bistro box came with a tiny dessert item. The Omega-3 Bistro Box came with chocolate covered almonds – we'll see if those make it to the final version on July 7th.
Here's another look at this item, again from the brochure during the "Go go goodness" test.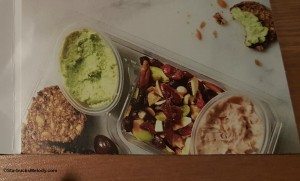 And here's a current look at the Omega-3 Bistro Box, as sold still in San Diego County:
Have you tried this already? What do you think?
In any case, it looks like one more good lunch option! I've been very happy with how Starbucks is improving their lunch offerings! You might remember that earlier this year, Starbucks added a Thai Chicken Wrap Bistro Box – a perfect delicious lunch!
Related posts