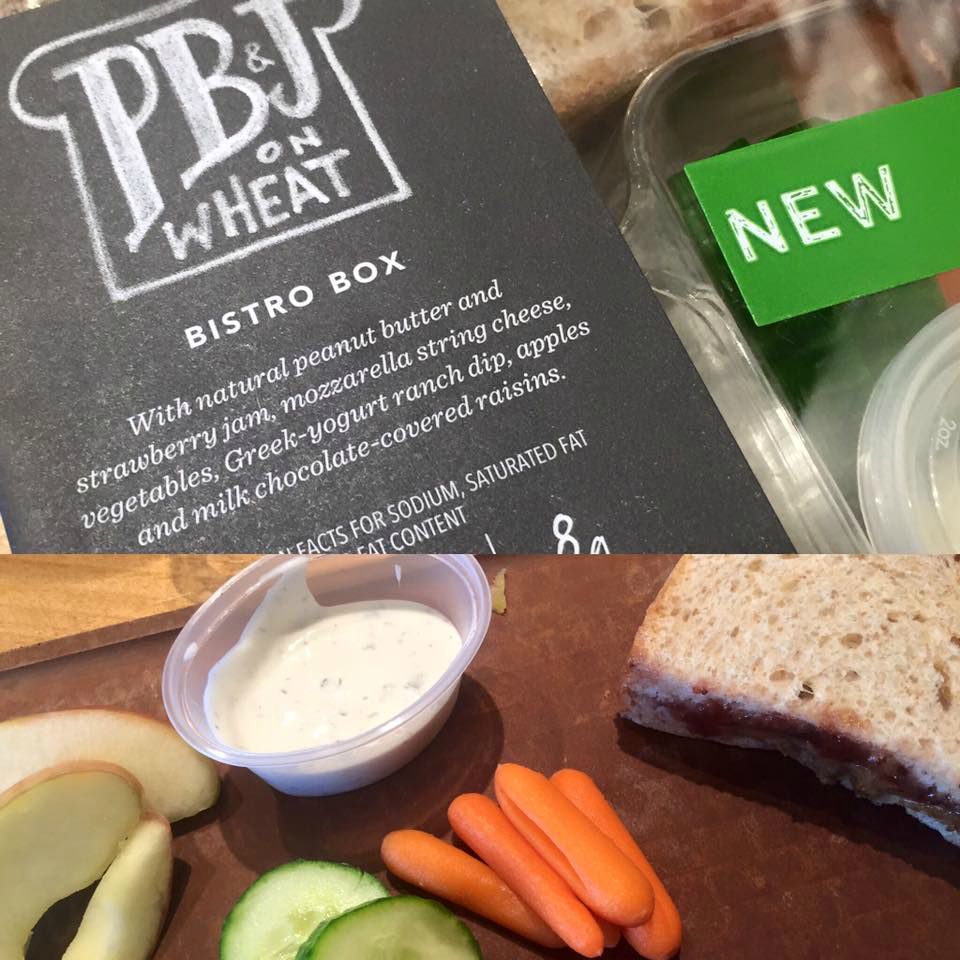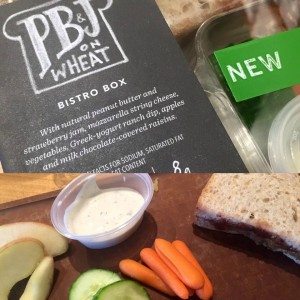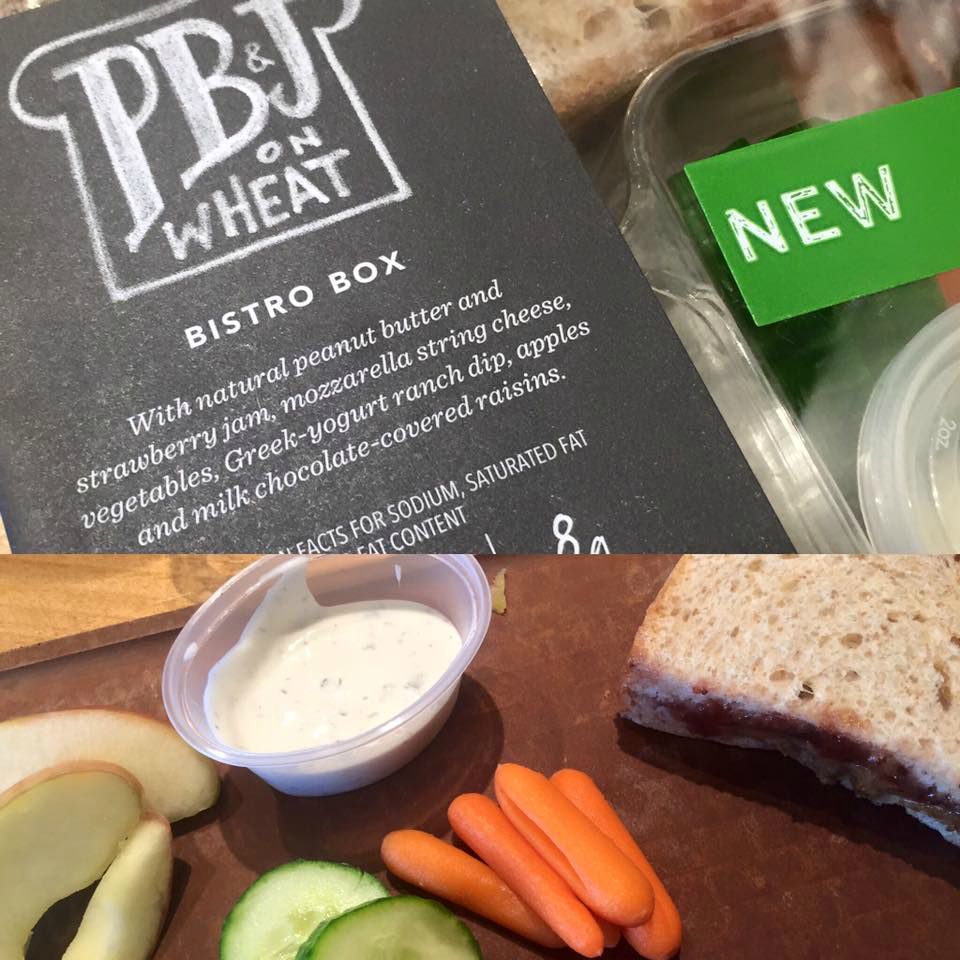 There is now a peanut butter and jelly bistro box! I've been waiting a long time for this. I tried it during its testing phase (earlier this year) in San Diego and loved it. I could live off of peanut butter and jelly sandwiches. This is delicious. The bistro box includes a small side of veggies, ranch dip, string cheese, chocolate covered raisins, and the peanut butter and jelly sandwich on wheat bread. The jelly is a strawberry jelly.
I've heard that there can be some regional variation in which veggies your box includes. It could be carrots, snap peas, or some combination of those.
The official launch of peanut butter and jelly was today! As always, you can use your MyStarbucksRewards reward for a bistro box too. I believe that this new bistro box retails for about $5.95, but there can be some regional variation in pricing. The box cover says that there are 450 calories in the box.
All I need now is a Wonder Woman lunch box and matching thermos, and I'm set. 😉
Two thumbs up for the Peanut Butter and Jelly bistro box. This joins other bistro boxes in the lineup, such as the Thai Chicken Wrap bistro box and the Edamame Hummus bistro box.
(Photo credit for the featured photo goes to Jocelyn – Follow her on Instagram here. You'll find me on Instagram here.)
Related posts