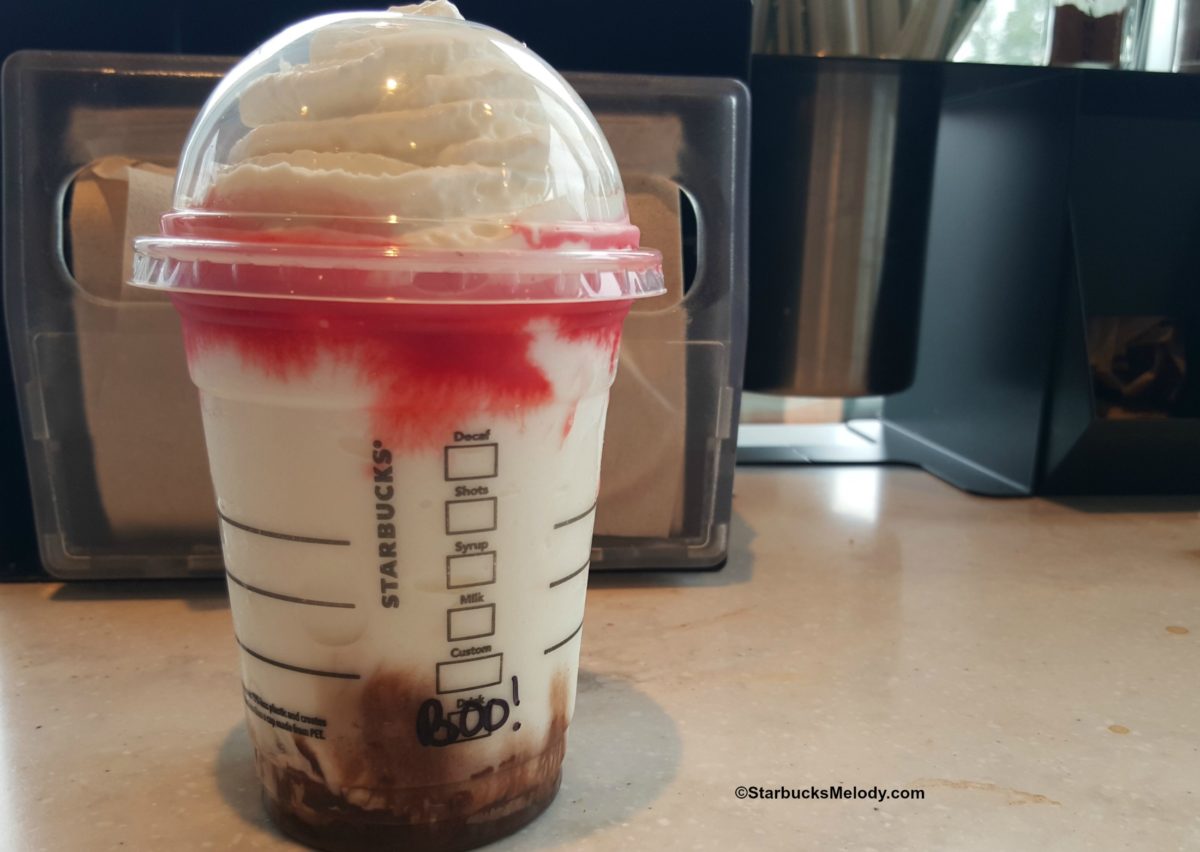 The Starbucks "Frappula" Frappuccino: Would Dracula dare to sip?
Melody, October 26, 2015
7
2 min

read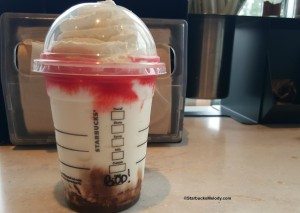 Pretty soon you'll be able to order the scariest Frappuccino ever. It's the Frappula! Even Dracula is a little scared of it! This will be the Halloween promo Frappuccino at Starbucks October 28th – 31st. You might remember last year it was the Franken Frappuccino.
The Frappula is a white mocha creme-based Frappuccino with a little raspberry syrup – just enough to give the effect of blood! Someone with fangs had a stab at this guy.
Here's how to order it: (For the Grande size)
Order a creme-based White Mocha Frappuccino.
Ask for 2 pumps of mocha sauce at the bottom of the cup.
A dollop of whipped cream atop the mocha sauce – like just one-third the amount that normally goes on top of a Frappuccino.
Fill the cup with the White Mocha Creme Frappuccino to about one-fourth of an inch from the top of the cup.
Circle the edges of the drink / cup with raspberry syrup to give the effect of dripping blood.
Finish with whipped cream.
Add your green straw and enjoy if you dare!
This one is a delicious Frappuccino. Very nice treat. Raspberry, mocha, and white mocha all go together beautifully, and it doesn't become an overpowering drink.
I think you'll like it.
Don't forget the Frappula Frappuccino is available October 28th – October 31st!
In Starbucks UK this week, they're promoting the "Vampire Frappuccino"! Look at how awesome this sign is!!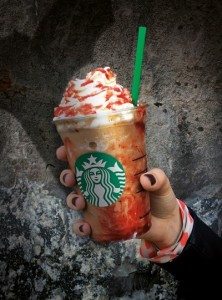 The Vampire Frappuccino is a mocha-creme based Frappucicno with one pump of strawberry sauce blended in and strawberry sauce on the sides of the cup and on the whipped cream.
Related posts