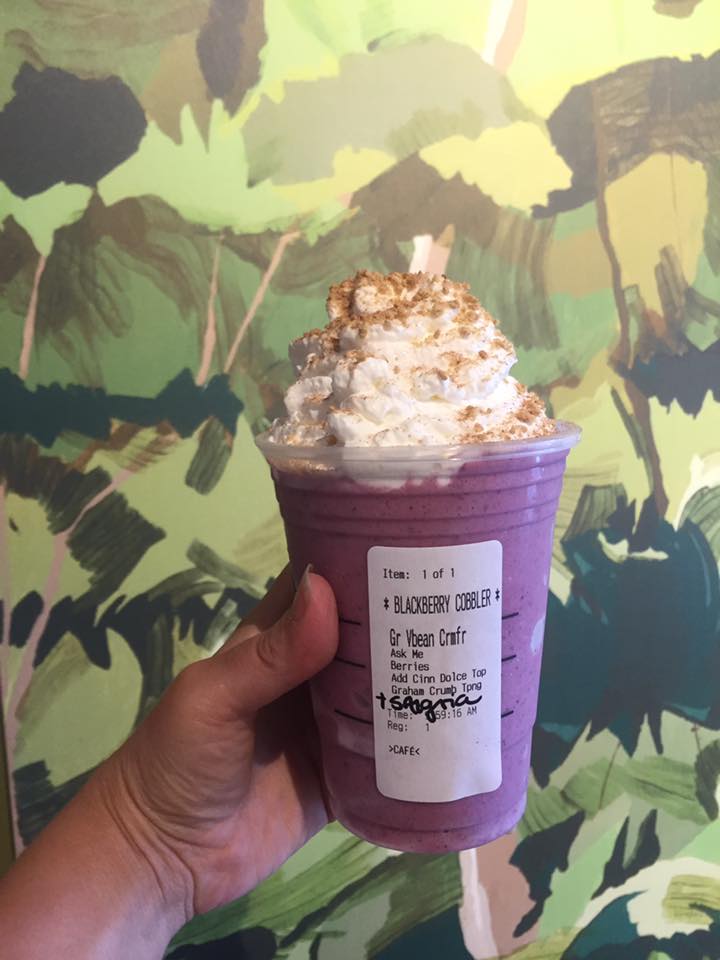 All Hail the Sangria Iced Tea (and the Purple Frappuccino!)
Melody, July 11, 2016
2
2 min

read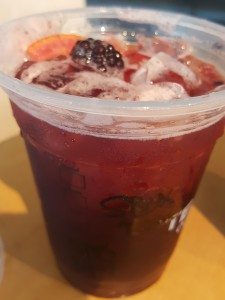 The new summer drink at Starbucks is already getting rave reviews. It is the Teavana Iced Berry Sangria Herbal Tea. Its official release is Tuesday July 12, 2016, but lots of people tried this drink a little early with Starbucks offering a 'first taste' to MyStarbucksRewards members on July 11th.
Starbucks describes the Teavana Iced Berry Sangria Herbal Tea as this: "The beverage starts with freshly brewed Teavana Iced Passion Tango Tea – a blend of hibiscus, lemongrass and apple flavors – and sangria syrup which contains a blend of peach, elderberry, blood orange and raspberry flavors. The tea is then hand-shaken with black berries, orange slices, apple juice, and ice for a refreshingly vibrant tea with a sweet and tart finish."
This is delicious and refreshing. All I can say is that you have to go try it. And you can do amazing things with the Sangria syrup.
Hello to the "Purple Frappuccino" – You can make a Sangria Frappuccino: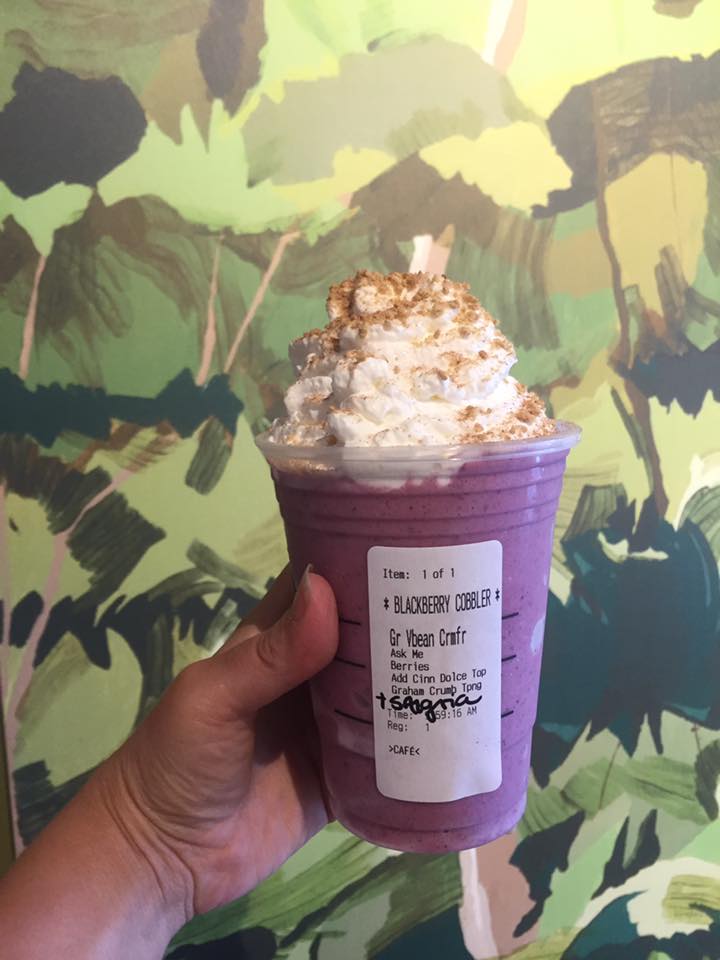 Here's how you order the above Frappuccino:
Order a Vanilla Bean Frappuccino
Add Sangria syrup (1 pump for a tall, and 2 pumps for a grande).
Add Blackberries inclusions.
Double blend
Top with whipped cream
Finish with Cinnamon Dulce Sprinkles.
It's also nice to add to Graham Cracker Topping on top, if your store still has it.
I tried to recreate the above drink:
Start out by trying the new Shaken Iced Berry Sangria Tea and if you like it, move on to the Sangria Frappuccino!
Need some more refreshing summer drink ideas? Try these:
Related posts