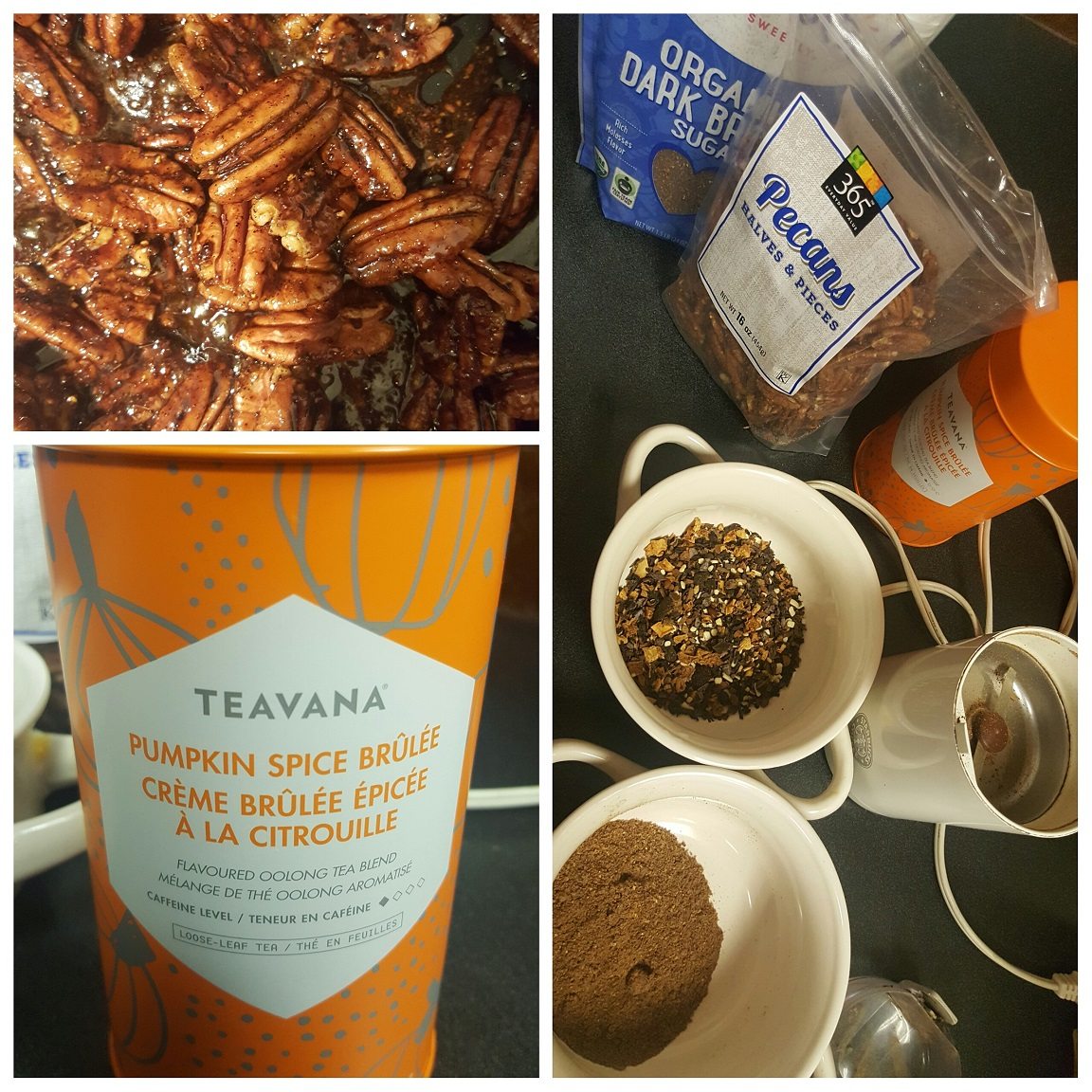 Super Easy Teavana Pumpkin Spice Brûlée Candied Pecans!
Melody, October 30, 2016
1
2 min

read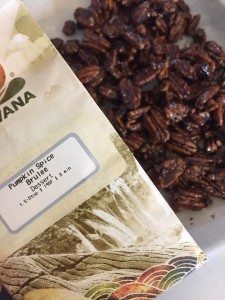 You can use Teavana's seasonal tea Pumpkin Spice Brûlée to make some pretty amazing pumpkin spice candied pecans. The actual recipe is courtesy of TheModernBarista.com – My good friend Jocelyn created this recipe and as soon as she shared it on social media, I went out and bought ingredients to make this at home!
Here's the ingredient list:
1/2 cup dark brown sugar, packed
1/4 cup Teavana Pumpkin Spice Brûlée tea, finely ground. (Measure the tea, then grind it finely).
Pinch of salt
1 tablespoon butter
1/4 cup water
3 cups pecan halves
In a nonstick pan combine brown sugar, tea, salt, butter and water. Melt over high heat. Once mixture starts bubbling, add pecans. Stir until they are thoroughly coated. Turn the heat down to low and let cook for about 5 minutes, until the sugar starts to glaze. Remove from heat, spread pecans on a plate and break apart once cool.
Super easy! I couldn't stop eating these after I made them! First off, I gathered up a few things I would need: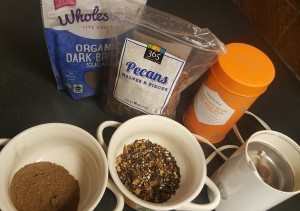 I used an old blade-style coffee grinder to finely grind the Teavana tea. It worked pretty well! I want to show you a before and after the Pumpkin Spice Brûlée tea.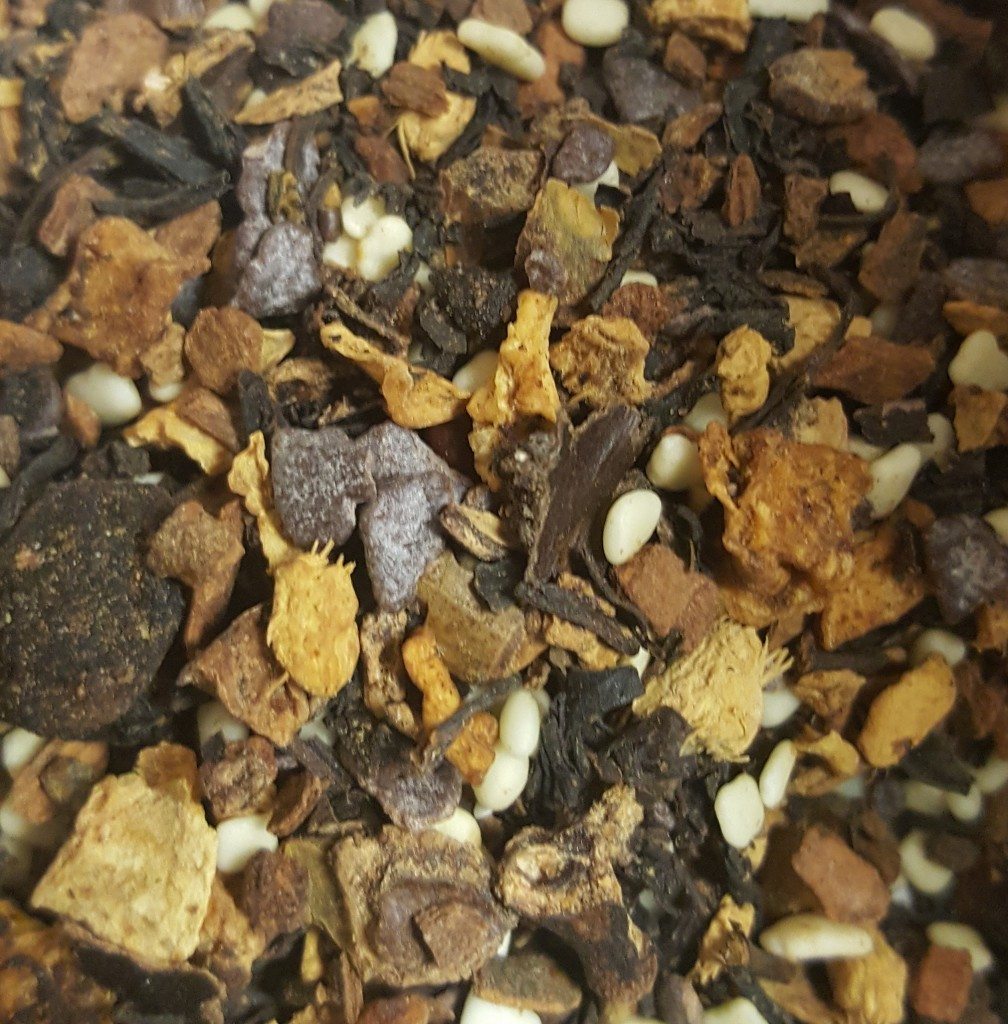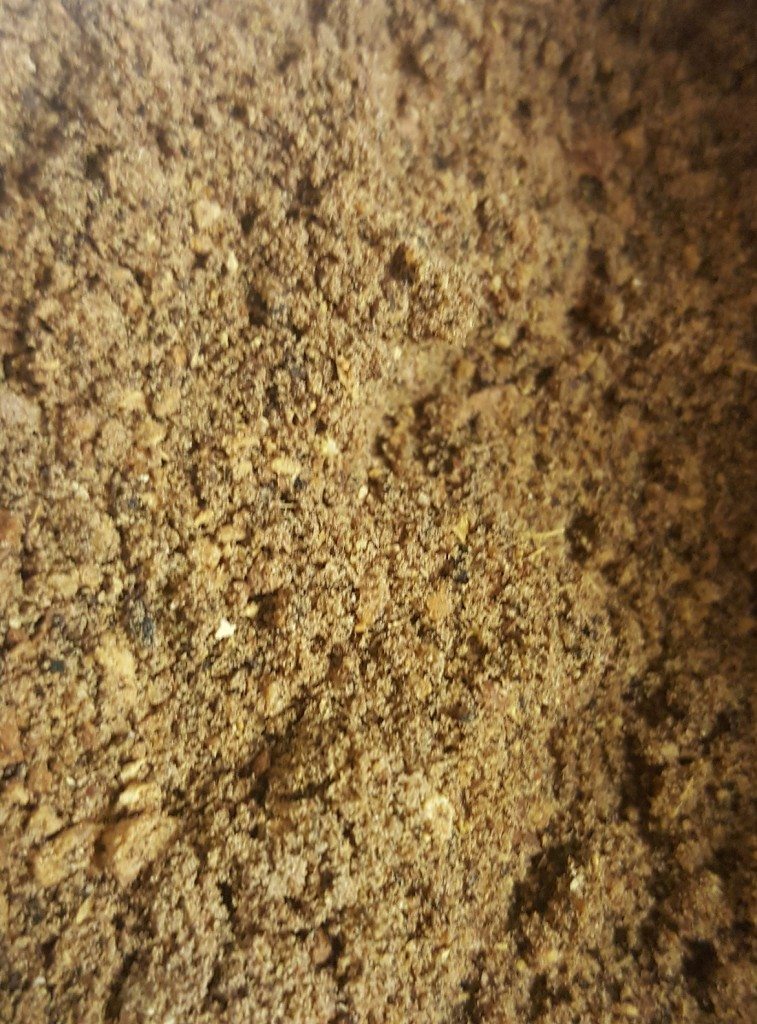 If you have a little bit of the finely ground tea left over at the end, you can even just slightly dust your pecans, as they are cooling. These are delicious. You get a subtle pumpkin spice flavor with lovely pecans. (Although if you decide to very lightly dust your final pecans with more finely ground tea, you'll get a bigger pumpkin spice flavor. Either way is amazing.)
Maybe the next big drink at Starbucks should be a pumpkin spice pecan latte? 😉 Pecan and pumpkin spice go together!
These were yummy! Let me know if you try these too.
Here's my final yummy pecans: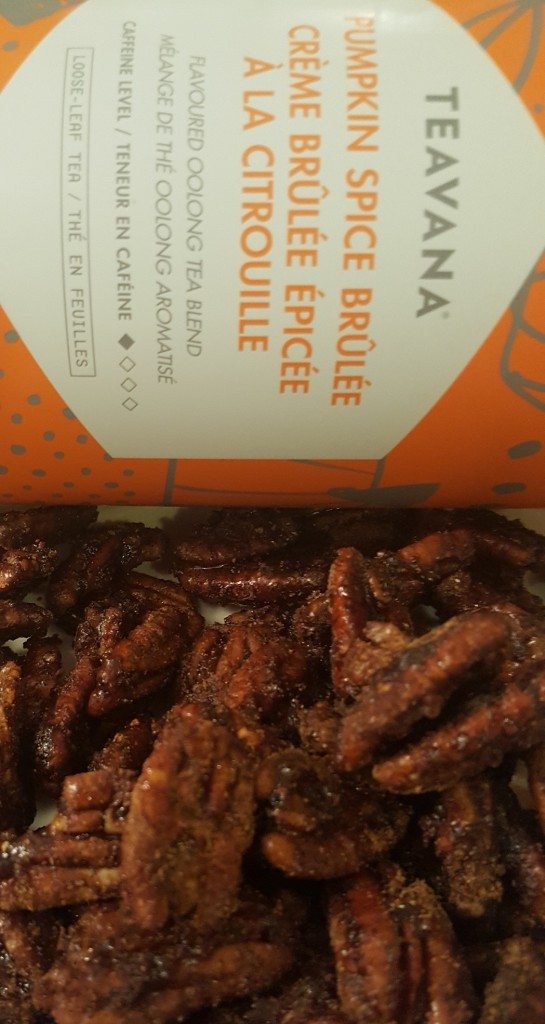 The very first photo in this article is courtesy of TheModernBarista.com.
Just as a reminder, I recommend you visit these websites:

Related posts