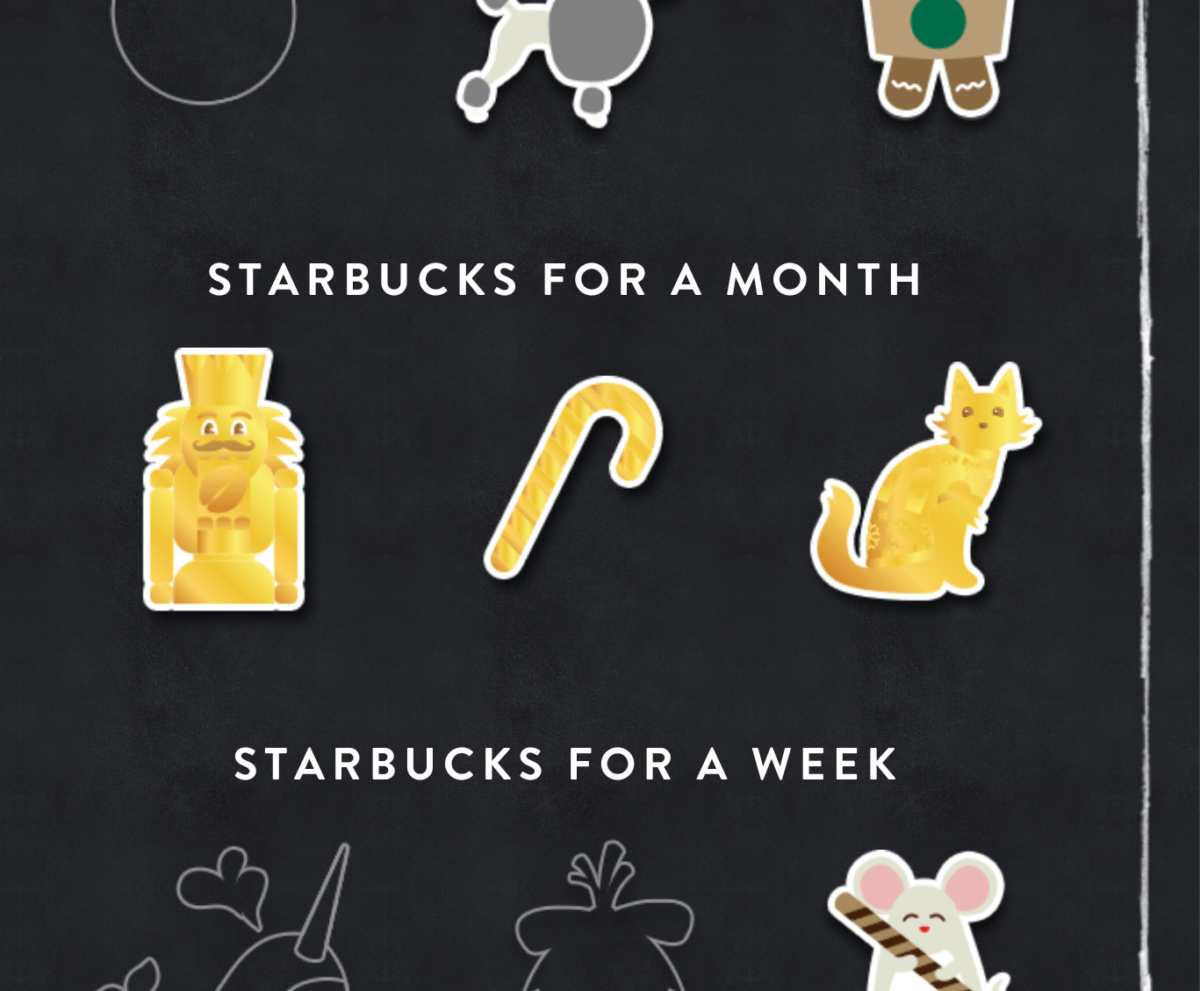 People Really Do Win in the Starbucks For Life Game!
Melody, December 20, 2015
51
3 min

read
Welcome to the last StarbucksMelody post of the year 2015.
DONNA WINS STARBUCKS FOR A MONTH!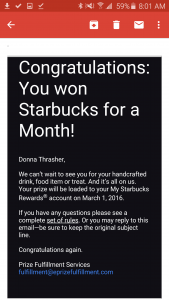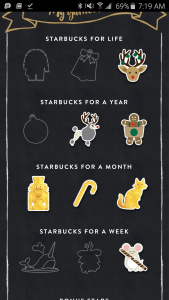 Regular reader Donna contacted me because she won Starbucks for a month in the game, Starbucks For Life!!! Donna was thrilled. The first thing she said was, "I never win anything!!"
Donna has been reading StarbucksMelody for about 3 years, and said, "I'm a huge fan of everything Starbucks 🙂   It's such a quality coffee and I am a supporter of the conscientious efforts they take in community, employees and the environment." Donna has always enjoyed Starbucks but became a much larger fan after her daughter became a Starbucks partner several years ago. She is super proud of her daughter who is working towards ASM at a store in Topsham. Donna now has several French presses, a Teavana Perfect Tea Maker, and a collection of coffee and loose leaf tea!
Congratulations Donna!!!! I'm so happy for you!!
GABRIEL'S RED CUP ART:
In April this year, I featured Starbucks UK partner Gabriel's beautiful hand-drawn cup art. Recently, he emailed me his red cup art. I want to spotlight this striking cup now:
Beautiful artwork Gabriel!!! Turns out a plain red cup is a beautiful canvas! If you are on Instagram, you can search the hashtag #RedCupArt and find more hand-drawn red cups. If you want to follow Gabriel on Instagram, you'll find him here.
TIS THE SEASON FOR HOLIDAY COOKIES:
If you like baking, coffee, and tea, I recommend the blog TheModernBarista. Recently the Modern Barista (Jocelyn) experimented with Teavana Joy tea cookies! I want to try one! These look so good!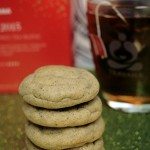 If you ever want to send me cookies in the mail, you've got my address! Okay, I'm kidding. Please don't send me cookies! LOL
GOODBYE and MERRY CHRISTMAS:
I hope everyone has a wonderful holiday season. Merry Christmas to all! (Or happy holidays if you're not celebrating Christmas.) I'm taking a break from blogging. I'm going to California for the holidays and decided I'm overdue for a little break from this blog. It's actually some amount of work. I want to say a special thank you to the many people who have used a "submit a photo or tip" widget! And journalists don't give out their sources!
I recognize that over the years, the number of people leaving comments on websites like this has declined. This has nothing to do with the size of the site. You could be Thrillist.com, Consumerist.com, or the West Seattle Blog, and notice declining comments. Largely, it simply has to do with the drift to an increasing number of conversations happening on social media sites like Twitter, Facebook, and Instagram. It also has to do with the fact that increasingly people consume online content on their smart phones: it's a little easier (usually) to leave a comment from a desktop than a phone.
If you want to give me a Christmas present while I'm gone, say hello below. I don't care if you congratulate Donna or wish me a Merry Christmas, whatever you like.
Please take a moment to subscribe too. There is a field in the sidebar (desktop view) to add your email address. Don't miss any articles in 2016.
Goodbye … for now!
Merry Christmas!!
Related posts