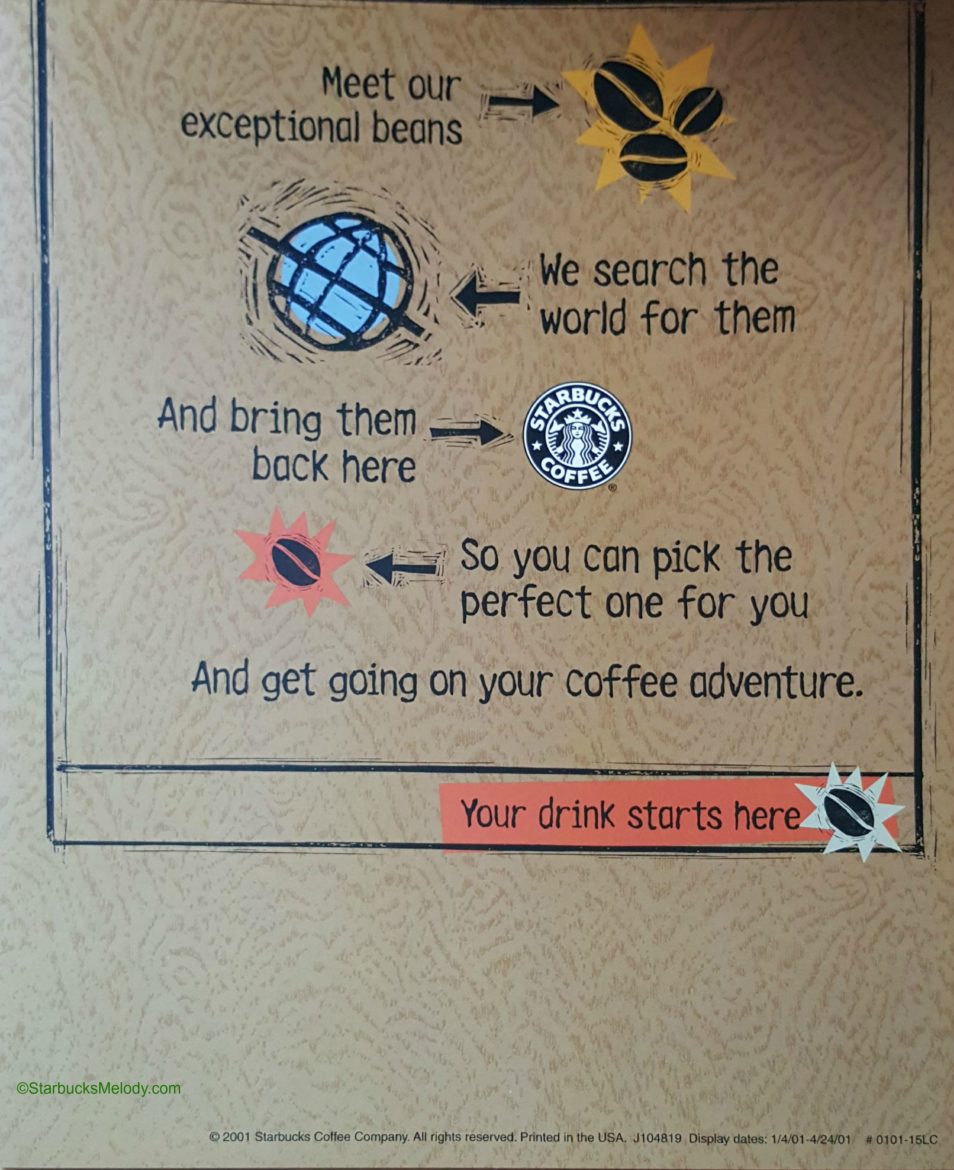 #TBT "Your Drink Starts Here."
Melody, January 14, 2016
5
1 min

read
If you had walked into a Starbucks 15 years ago, you would have been met with the "Your Drink Starts Here" campaign, emphasizing the coffee quality and journey. Here's a bit of the in-store signage for "Your Drink Starts Here." You can even see the display dates were January 2001. The SSC creative designer for this project was former partner, Sandy Nelson.
Take a peek at other Starbucks moments of yesteryear by browsing the Starbucks History Lessons collection here on StarbucksMelody.com.
Related posts
Socialize

Subscribe
Join the StarbucksMelody.com mailing list to receive a weekly email with new posts.