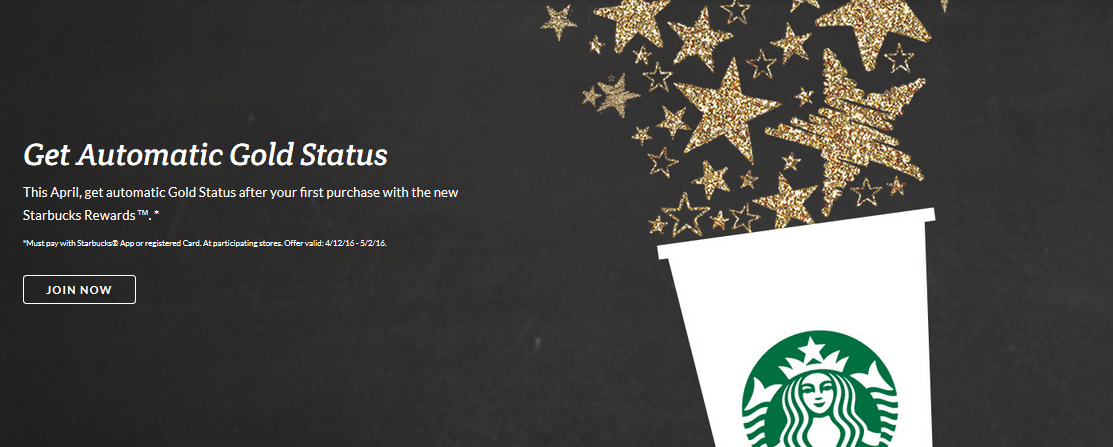 Instant Gold! Today Starts New Starbucks Rewards!
Melody, April 12, 2016
23
2 min

read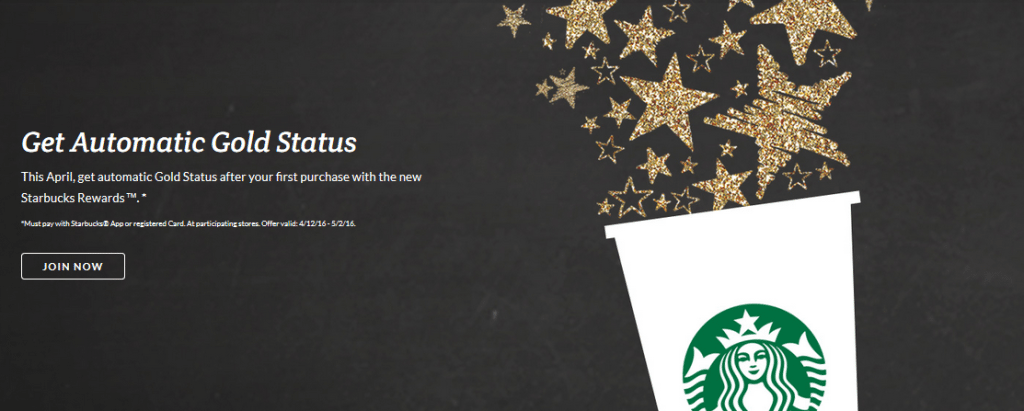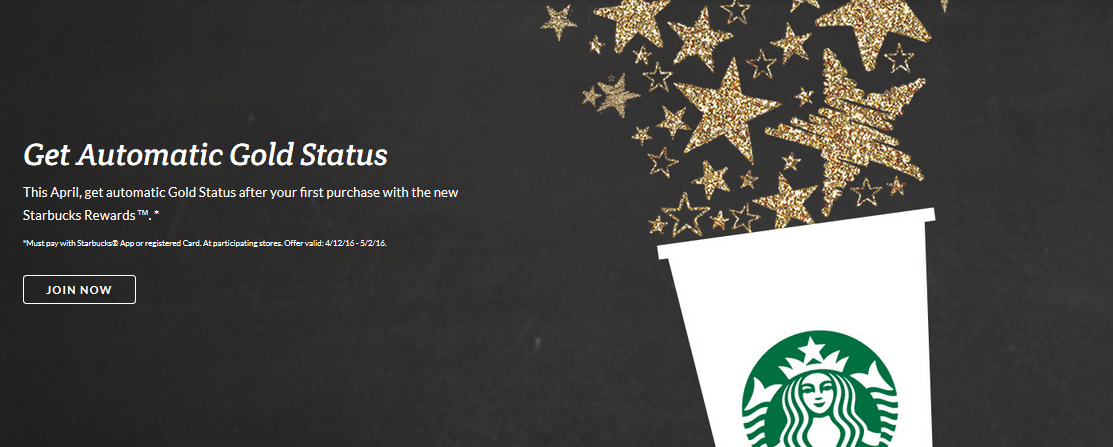 Today is the beginning of the all-new Starbucks rewards program! I'm so excited! I already like this program much better – I buy Teavana tea; I stop by the Roastery; I buy whole bean coffee; and I buy food too! Lots more stars! Just this past weekend I spent about $20 on Berry Kiwi Colada tea at Teavana. Under the new program, rather than that being just one single star like before, it's now 40 stars!
Use your registered Starbucks card now through May 2nd and Starbucks will give you instant Gold status!
That's an incredible deal. Rather than waiting for 300 stars to accumulate, you'll be Gold right away! For existing card members, you'll earn another year of Gold level.
I don't want my readers to miss out on the chance to be instantly Gold!
If you are not part of Starbucks Rewards, you can easily join. You'll need any Starbucks card (look for them at the register of your neighborhood store), Teavana Card, or Evolution Fresh card. Load $5 or more on the card. You can easily do that at the register of your local Starbucks. Then register the card:
Join Starbucks Rewards – Register a Card
If you have been using the Starbucks mobile phone app to manage your stars and account, I suggest that you re-install it today. You haven't lost any stars! For some people though, they won't see their stars until they've reinstalled the latest version of the app. I did that this morning and you can see my stars are still there: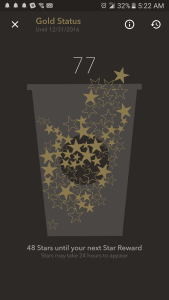 Use your fingers on the stars to move them around! The stars will follow your fingers! It's pretty entertaining.
So how is your rewards launch day going?
Welcome to the new Starbucks Rewards!
Related posts