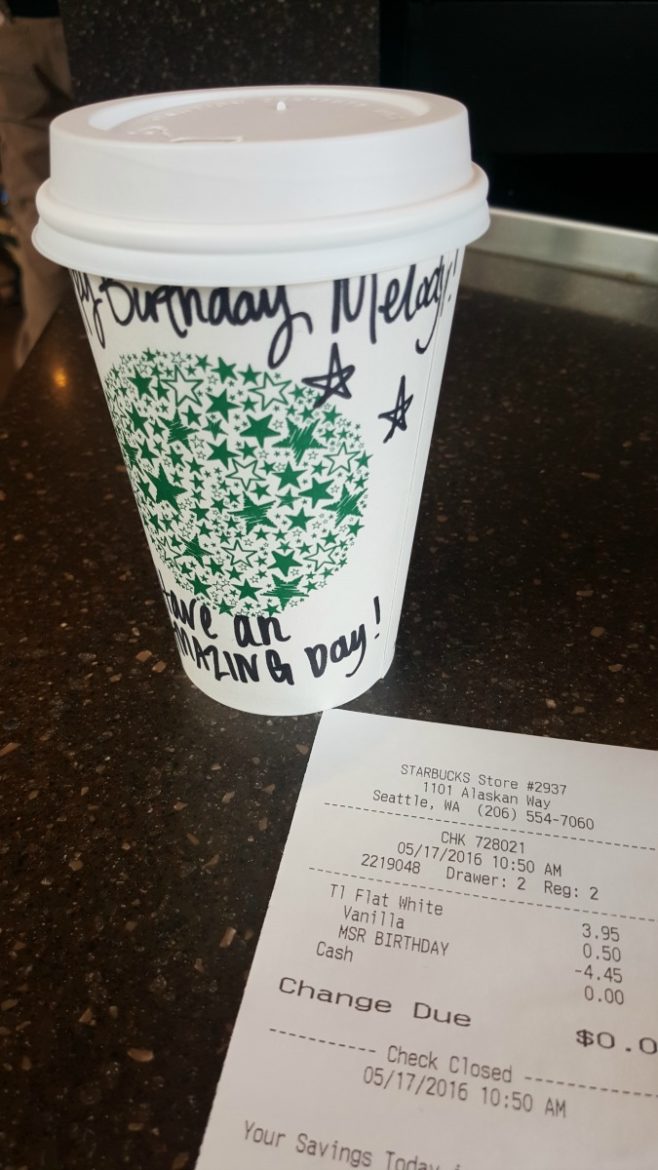 Starbucks always wishes you a happy birthday!
Melody, May 18, 2016
4
1 min

read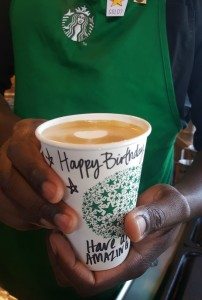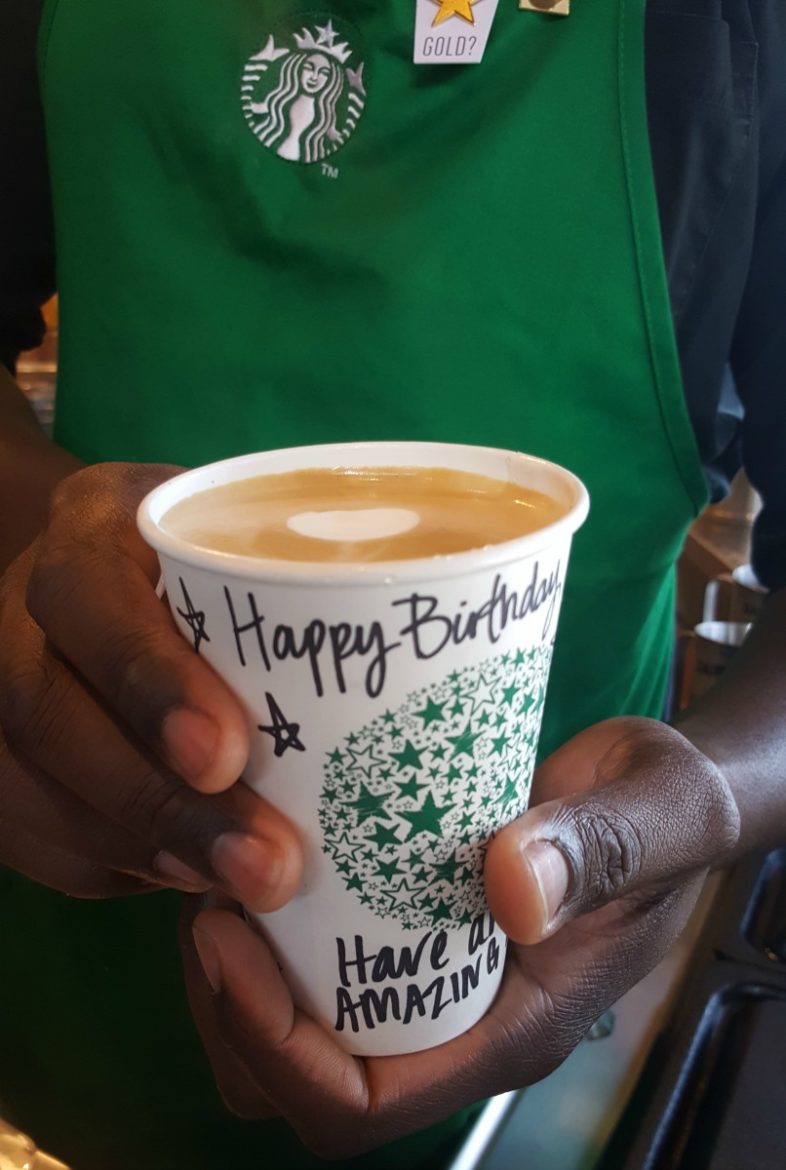 Everybody who is a part of Starbucks Rewards gets a birthday reward! You don't have to be a gold member. Just join Starbucks Rewards. Grab a gift card near the register of a Starbucks. Tell a barista that you would like to load $5 (or more) on it. Register that card at Starbucks.com. And then you're on your way.
You have to be registered at least 30 days before your birthday. Track your rewards, stars, and more by downloading the Starbucks app to either your Android or iPhone phone.
Your birthday reward appears loaded onto your profile (you created an online profile when you registered your card) two days before your birthday. It expires the day after your birthday.
Around May 17th each year, I like to remind my readers of their reward! Don't let it slip by you! You can use your birthday reward on any size drink, and customize it how you like! You can get a fun Frappuccino, like the great Frappuccino ideas here. You can also use your reward on a food item. (You cannot use any reward for beer or wine.)
Thank you to the partners at Pier 55 for the perfect birthday drink and experience!
Related posts