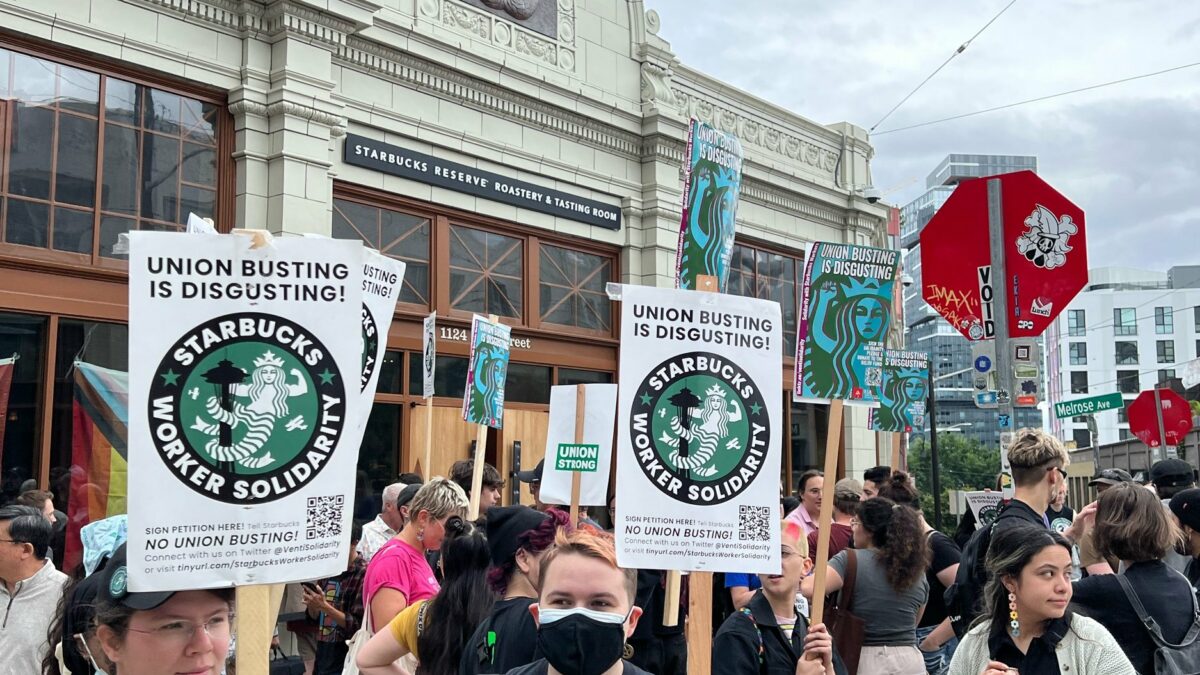 July 17, 2022: One day strike at the Seattle Roastery.
Melody, July 17, 2022
2 min

read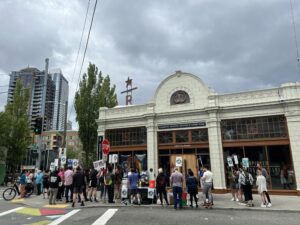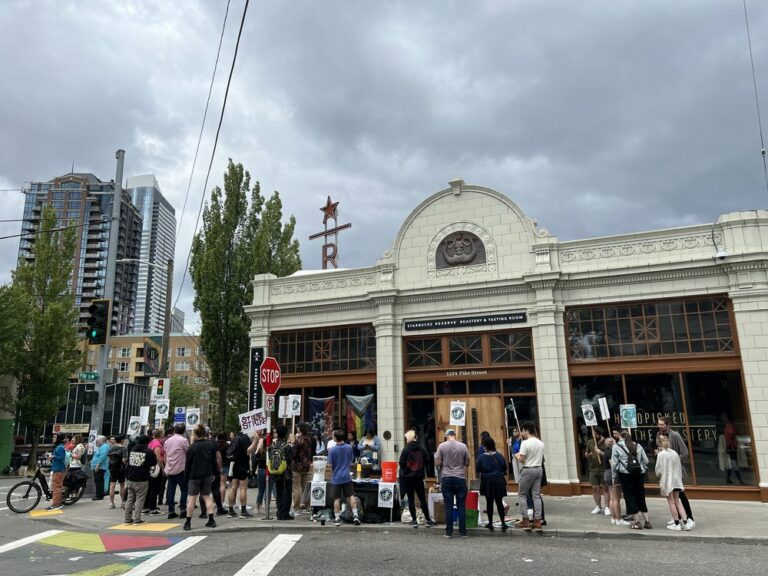 Today, July 17, 2022, some of the Starbucks partners at the Seattle Reserve Roastery participated in a one-day strike.
Starbucks calls its employees "partners" because of the benefits they receive, including a grant of Starbucks stock after some restrictions and a vesting period. Starbucks also offers part-time employees health care benefits.
Do I think that these unique benefits (healthcare for part-time employees and a stock benefit program) diminish the claim of those striking for unionization and a first union contract? Not at all. Not one iota. I guess the way I think, all Fortune 500 companies should be offering these benefits. It should be an industry standard. And if employees have voted in favor of a union, then Starbucks should be sitting down at the table and creating a fair and equitable contract.
Starbucks stores all over the country are now voting in unions. Meaningful negotiation now needs to happen. My personal experience with unions is positive. I've benefited from improved pay scales, better benefits, and an overall fair contract due to union representation. Even if I myself had no personal union experience, I would still think that this is totally necessary. It's clear that unions help equalize the massive power differential between the giant employer and the small employee. And it is totally clear that so many topics are ripe for discussion: Tipping via credit card payments, general wages, employee safety, just to name a few things.
So when all is said and done, I have to come down on the side of the employees who want a first union contract. I am hoping for the best for those Starbucks partners advocating for a union contract. And I commend their bravery. It's can't be an easy thing to participate in a strike.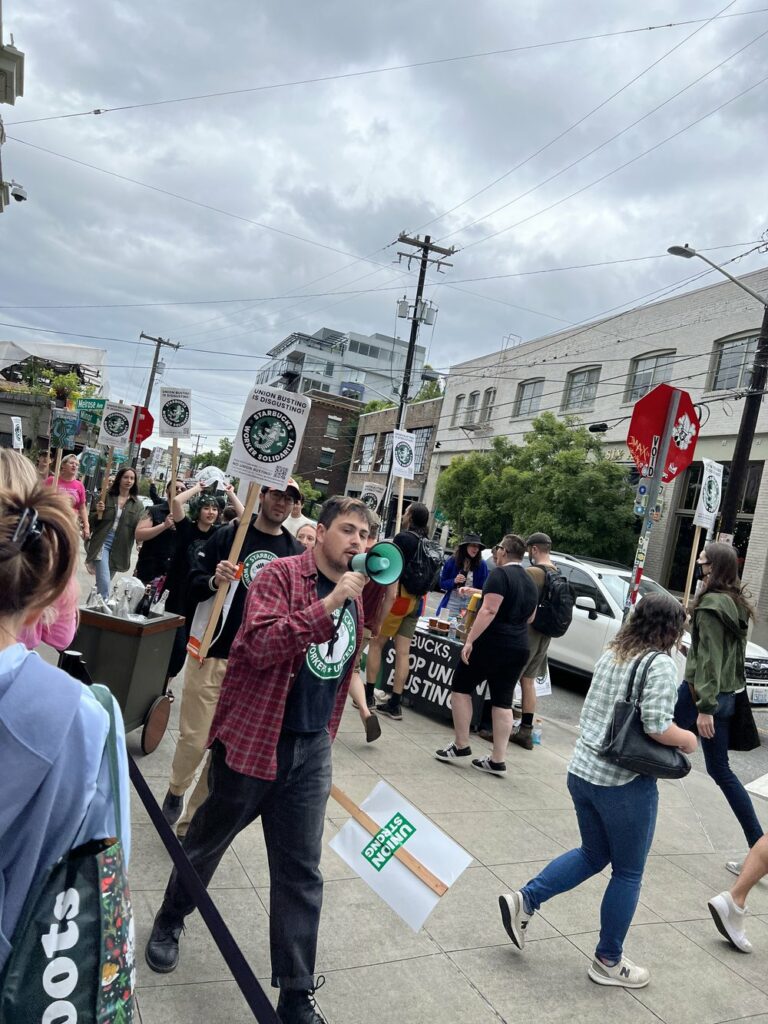 Related posts