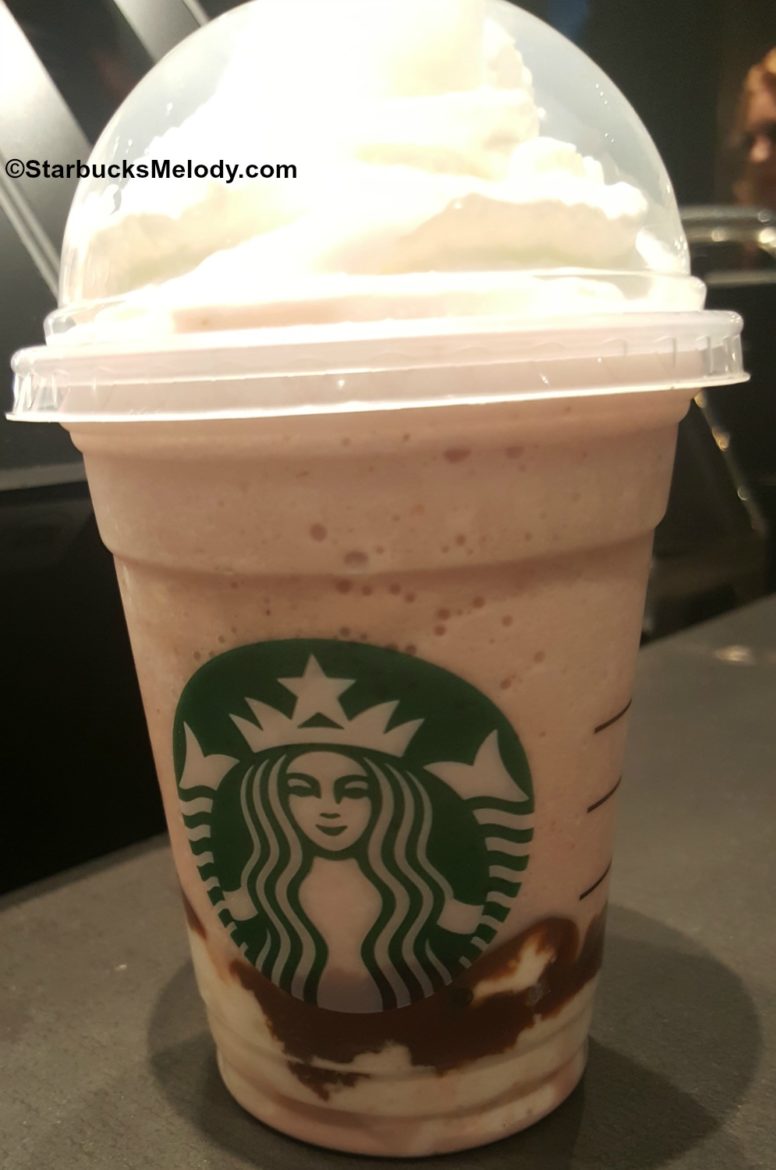 We're in the middle of Frappuccino Happy Hour, and I want to help you pick out some creative Frappuccinos to try. I got some help with the ideas from my neighborhood baristas and came up with these. A couple of them are on the level of outstanding: The Milk Chocolate Strawberry Frappuccino is soooo good!
Here are my 7 Frappuccino ideas for you! Enjoy!
I'll start with the clear winner out of all of them: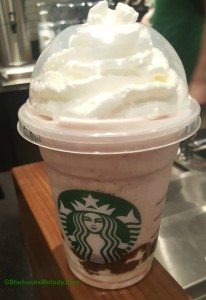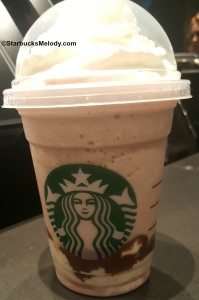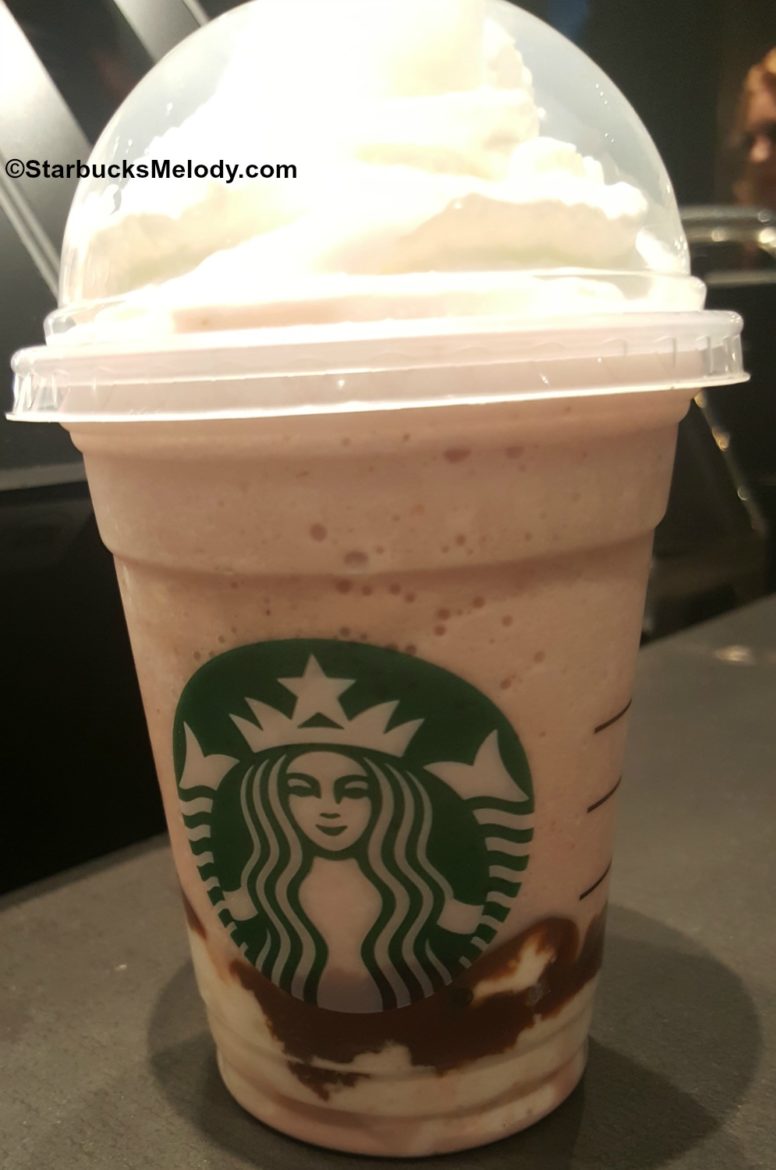 The Milk Chocolate Dipped Strawberry Frappuccino: This was so good. I almost couldn't believe it. I mean it was on the level of so good to the point where I thought that this could be on the menu boards. I mean that kind of broad appeal to Frappuccino fans everywhere. The idea came about to use the milk chocolate sauce that is currently offered (it's a seasonal ingredient for the S'mores Frappuccino) and create something that would be like a strawberry dipped in milk chocolate.
I got into a conversation about whether it should be blended or not with milk chocolate. A barista suggested creating this Frappuccino with the same sort of build as a S'mores Frappuccino: Layer whipped cream on the bottom, milk chocolate sauce, and then the Strawberries and Creme Frappuccino.
Milk chocolate and strawberry are perfect together and this is much better than just blending the milk chocolate with the strawberries and creme Frappuccino.
It's so good that I could see Starbucks promoting this one. It's the winner out of all the Frappuccinos that I tried.
Hope you try it and tell me how you liked it! You heard about it here! This really was created with me bouncing ideas off a baristas, and a super sharp barista named Charles suggested this combination. When you order this, you might need to clarify that the milk chocolate is not blended in, rather it's built like a S'mores Frappuccino, as a layered Frappuccino.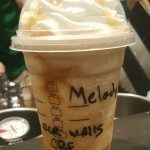 Next up is the Dark Caramel Frappuccino: The idea for this Frappuccino comes from the beloved Caramel Frappuccino beverage. With the "Dark Caramel Frappuccino" you substitute dark caramel sauce for every part of the recipe that would normally call for either a caramel sauce or a caramel syrup.
Mine is made with "caramel walls" except that since the dark caramel doesn't come in a squeeze container, it very difficult to get that effect.
In theory, this sounded like it should be great. A blast of dark caramel. It IS a blast of dark caramel. It is also very sweet. I mean you have to really want a super sweet drink for this to be the drink you want. But dark caramel lovers, this is for you.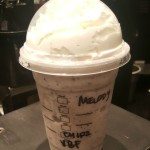 Vanilla Bean Frappuccino add Java Chips (Chocolate Chip Ice Cream Frappuccino)
The barista Charles, who helped me with the Milk Chocolate Dipped Strawberry Frappuccino, also mentioned that he loves drinking a Vanilla Bean Frappuccino add Java Chips.
This gives you the effect of a chocolate chip ice cream! It's pretty good. I almost felt like you might need an extra scoop of Java Chips to make this really work. Let me know how you like this Frappuccino. I'm sure that most of my readers no this, but a Vanilla Bean Frappuccino does not have any coffee in it.
I also think this might have been nice with a little mocha drizzle on the whipped cream to add to the Chocolate Chip Ice Cream theme, but unfortunately I didn't try it that way.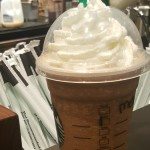 A Mocha Frappuccino add one shot of Espresso:
The simplicity of this is brilliant, and it's delicious. Give your Mocha Frappuccino a little extra coffee flavor by blending in a shot of espresso. Mocha sauce, Frappuccino coffee roast, ice, milk, and a shot of espresso come together for perfect extra-coffee flavored blended deliciousness.
This might have been my second favorite out of all of them. It's a good reminder that you can customize your Frappuccinos with an add shot. Register barista Liz at my neighborhood Starbucks mentioned that this was her go-to Frappuccino.
Thank you Liz for a delicious Frappuccino!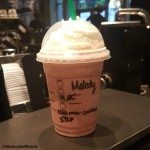 Extra-Strawberry Strawberry and Creme Frappuccino with a Nutty Twist:
Next up is the Strawberries and Creme Frappuccino, with added strawberry flavor and a nutty twist. You order this as a Strawberries and Creme Frappuccino, substitute Hazelnut instead of Classic syrup, and add a scoop of the strawberry inclusions that would normally be used in the Strawberry Acai Refresher. Ask for this Frappuccino to be double blended.
You get an extra burst of strawberry-ness in this one! You can really taste it! Strawberry lovers delight! Lots of strawberry and the added Hazelnut gives you a flavor that might remind you of a Captain Crunch cereal. But this is going to a big strawberry Frappuccino!
The Extra Strawberry Strawberry and Creme Frappuccino is a coffee free beverage.
The Banana Berry Vanilla Bean Frappuccino:
For this drink, order a Vanilla Bean Frappuccino and ask to add a banana and a package of blueberries. For my drink, it tasted like the banana ended up dominating the flavor and so the blueberry flavor ended up being subtle. I think that it's possible that the flavor of this drink will vary from drink to drink depending on the ripeness of the fruit being used.
As is obvious, this drink is also a no coffee Frappuccino.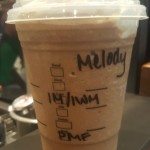 The Peppermint Mocha Frappuccino with White Mocha and Mocha:
The syrup peppermint is available year-round. That's something that not everyone knows. I'd heard that a peppermint mocha Frappuccino is a popular drink. In a grande size (16 ounces), a Peppermint Frappuccino would normally have peppermint syrup as well as 2 pumps of mocha sauce, and of course, there's ice, milk, Frappuccino coffee roast, all blended together for perfection.
For my variation on this, I ordered the Peppermint Mocha Frappuccino with one pump of white mocha sauce and one pump of mocha sauce.
This was super sweet. In fact, this was too sweet for me. I think some people would love this but it's a blast of pepperminty-sweetness. Order at your own risk.
*************************************
I want to add some important notes about this article.
First and foremost, you cannot go to Starbucks and order drinks by a cutesy name. That's not the way it works. You have to know how to order your beverage.
Secondly, many of the above Frappuccinos have up charges associated with them (which is why it's better to give a new Frappuccino a try during Frappuccino Happy Hour!).
For example, every time you use milk chocolate sauce in a beverage, you'll be charged 60 cents. It appears, from what I learned doing this project, there is no way to "substitute" milk chocolate sauce for another sauce. It is always a 60 cents charge.
The exact same is true for dark caramel sauce. It is always a 60 cent premium charge, whether you're adding it to a beverage or substituting it for another ingredient.
Adding Frappuccino java chips to any drink is a 50 cent additional charge.
A banana is a $1.00 additional charge. And the fresh blueberries cost $1.25 to add to anything. This adds up fast! Without Frappuccino Happy Hour, you'd expect a Grande Vanilla Bean Frappuccino add banana and add blueberries to cost about $6.20 before tax.
Adding a single shot of espresso to any drink (whether hot or cold) is an 80 cent charge.
If you want to blend in the special strawberry topping that normally comes with the Strawberry Acai Refreshers, you'll be charge 50 cents. There is definitely a button for you to be charged for this strawberry topping, although my experience is that baristas always say to me that that button is hard to find. The special Strawberry Acai Refresher strawberries are actually kind of like a freeze-dried strawberries. They work in Refreshers, which are shaken and cold, or also possibly blended with things like a Vanilla Bean Frappuccino or a Strawberries and Creme Frappuccino.
My last note about the above charges for additional ingredients: Do not consider any of the prices above to be set in stone!! Prices can vary depending upon whether you're at a company-operated Starbucks versus a licensed Starbucks. Also there can be some regional variation in pricing, from what I know. In addition, prices are always subject to change. The above additional charges that I mentioned above reflect my cost here in the city of Seattle, inside a company operated Starbucks.
Submit your Frappuccino idea:
If you come up with a really great Frappuccino idea, I'd love to hear about it. Use the "Submit a pic" button or email me at Melody@StarbucksMelody.com. Do not try to submit a Frappuccino via Facebook messaging me. I will ignore you. Facebook filters messages by friends versus others, and messages quickly get lost. Please do submit your Frappuccino idea: Include a photo of a full drink (before you started drinking it!), complete detail on how it's made, and please give me any other information I might need such as what inspired you, how long you've been a customer at Starbucks, and how I should get in touch with you to send you a "thank you" loaded Starbucks gift card. ($10).
Related posts