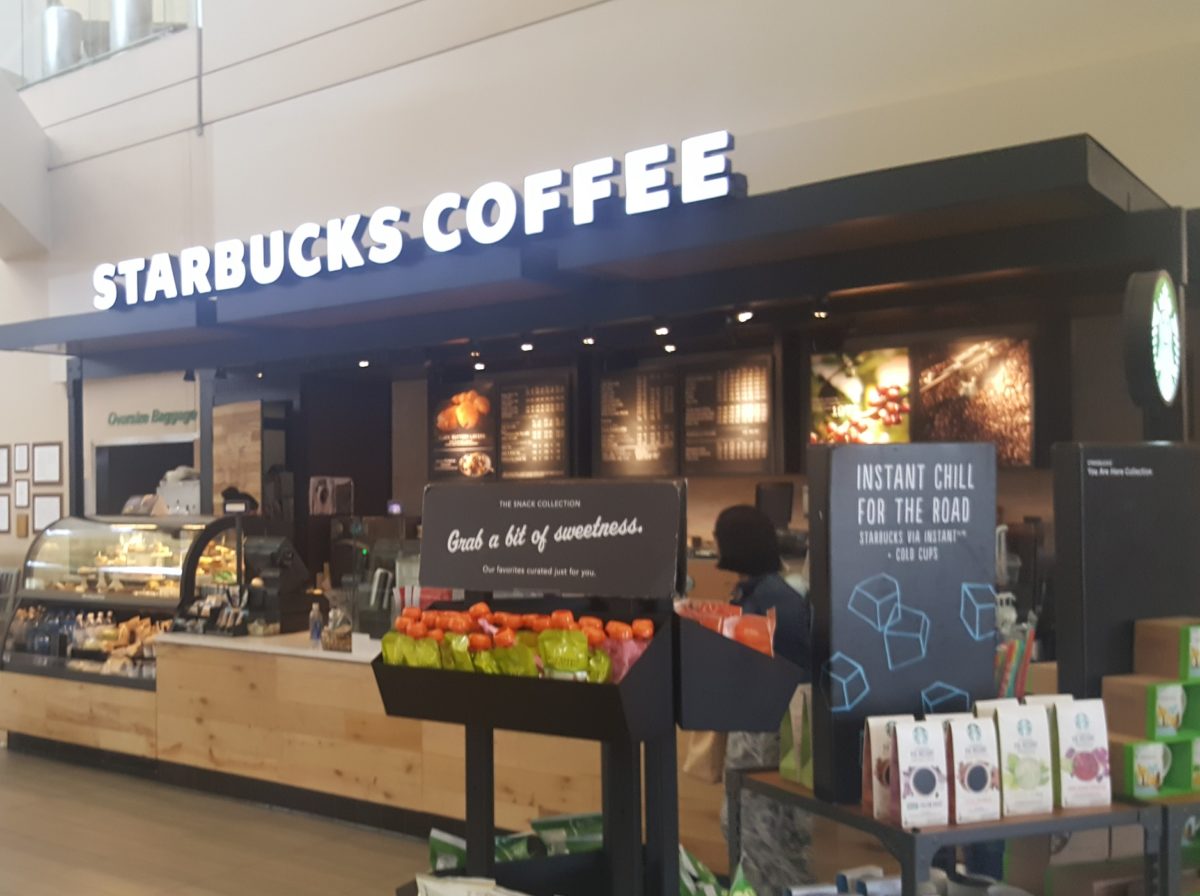 12 Starbuckian Tweets to Make You Smile.
Melody, July 13, 2016
2
2 min

read
On Friday July 8, 2016, I was at the SSC. For those of you who don't know, that's what Starbucks calls their headquarters in Seattle. It's the "Starbucks Support Center." Now you can wow your friends with Starbucks acronyms: the "SSC"'
While I was there, I saw this: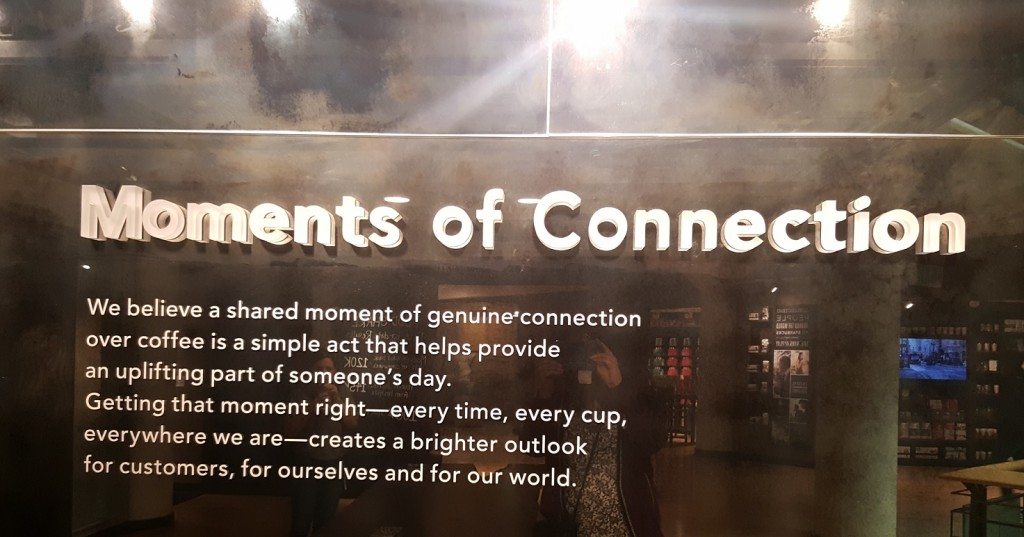 I love this sign. This is what Starbucks strives for the experience inside their stores. Every moment is right. I decided I'd look for tweets that fit this motto. Here ya' go:
12 tweets to make you smile:
a customer got #engaged in MY store. definitely providing the #thirdplace! #tobeapartner @Dlosbux150 @mcsbux pic.twitter.com/tmzNUYh7hQ

— Teran (@xineak) May 27, 2016
I relate to this next one. Makeup talk from your barista is a real thing. Eons ago, there used to be a partner named "Lauren" at Pacific Place Starbucks whom I'd talk makeup with. I totally started buying Charlotte Tilbury mascara because of her.
When you & a customer bond at the drive thru window cuz of your lip color/your love for @KathleenLights1 and @ColourPopCo #tobeapartner

— Korina Serrato (@korinaserrato) May 10, 2016
Customer asked, "Do you guys go through how-to-be-polite training? You guys are always so nice and pleasant!" #ToBeAPartner

— Kyle Kruse (@Marty_Kruse) May 6, 2016
This is just great in every way. Can I have this barista here in my home neighborhood stores right here in the retail core of Seattle? Is it time for a transfer for this partner? (j/k)
Customer: How are you, Dan?
Dan: Great! But not as great as you!#tobeapartner #tgif #lovemyjob pic.twitter.com/6zbghgQs05

— Rory Dugan (@rory_dugan) April 29, 2016
I fundamentally believe that smiles are contagious!
All smiles at Jennersville on Monday! #13269 #tobeapartner @MichelleRullo @starbucksprtnrs @ShannonSbuxA71 pic.twitter.com/HvHnEysIEf

— Madeline Houseman (@Madeline13546) June 20, 2016
This Virginia CBS news anchor is really named "Sparkles."
I love the looks on customer faces when the barista at @Starbucks yells out "Latte for Sparkles!" #goodtimes #coffee pic.twitter.com/4q6Pppyqke

— Rob Cardwell (@RobCardwellCBS6) June 30, 2016
https://twitter.com/Chrismorewood/status/739923218958540801
Apparently there are a lot of smiles at the drive-thru!
@diannpanozzo delivering "goal state" at Barcroft with a huge smile!! #elevate78 @RkellyRachel pic.twitter.com/2Z2T4SmjtD

— Shannon Koval (@shtaylor0912) July 8, 2016
Customers are at the core of what Starbucks does:
Some incredible moments of connection @Starbucks @frostburgstate this morning #ilovemyjob #customersatourcore pic.twitter.com/fOPA3L3pPO

— Rita McCool (@ritatweeta26) October 23, 2015
This is sweet. I definitely played a lot of checkers as a kid!
Playing checkers with @starbucks #tobeacustomer pic.twitter.com/cBYd7FyAC8

— North Hills Store (@northhillsstore) March 6, 2016
This is super adorable too!
When your customer wants to dance it out!!! #tobeapartner #starbucks #sbuxnes #bristolrocks #twoyearoldrules pic.twitter.com/uiNUI6PhF5

— Janel Harris (@JanelLeaveby11) July 2, 2016
And let me end with some flowers:
A customer's girlfriend is leaving for school, so we're gonna help him surprise her with roses. #tobeapartner pic.twitter.com/6FE0IGWAvh

— S.A.Y. what you mean (@AlexMindTricks) June 19, 2016
The opposite of "12 Starbuckian Tweets to Make You Smile" would be "12 Starbuckian Tweets to Make You Cry." That could be a sequel! For today though, I give you these 12 feel-good tweets.
You can follow me on Twitter too:
Related posts