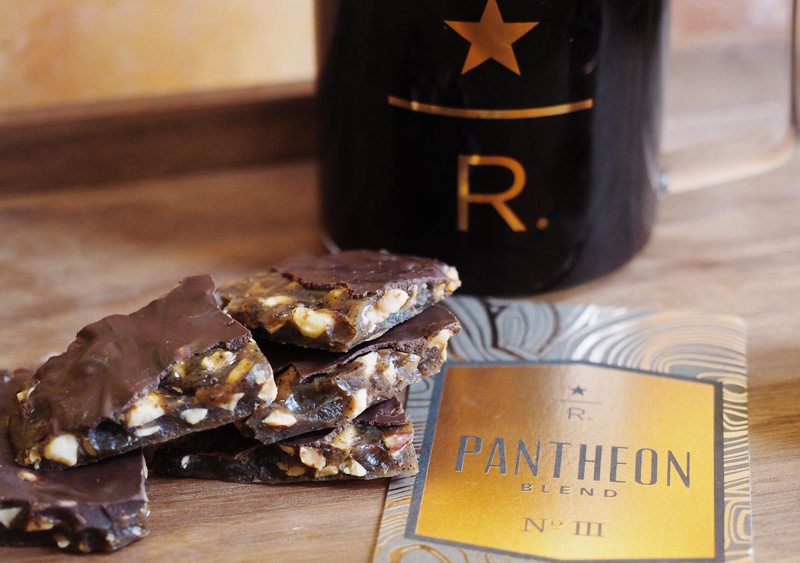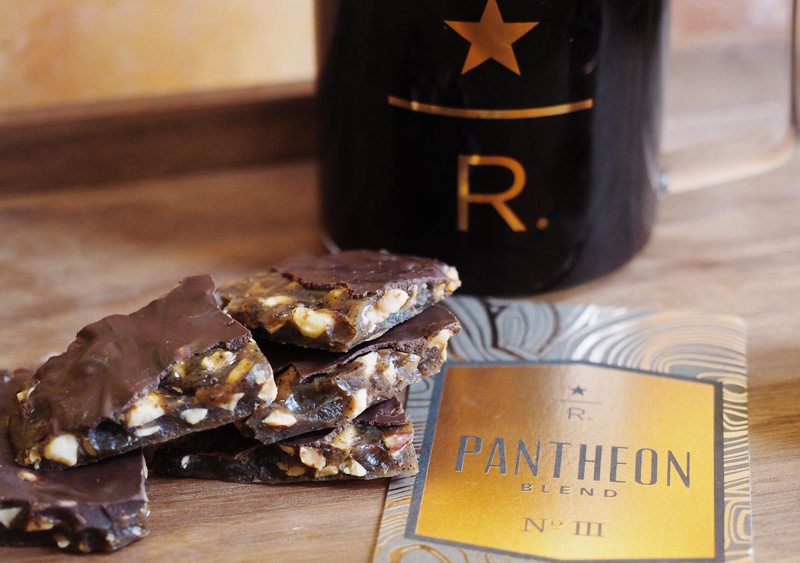 It's hard to believe that 2 years ago I had walked through the doors of the Roastery, and ordered a cup of Pantheon made on the Clover brewer. Now we are on the third version of this celebratory blend, and it is once again it rises to the occasion, putting the artistry of our master roasters on full display. This year's version of Pantheon features coffee from Guatemala, Nicaragua and Ethiopia. Perfectly balanced and celebrates our love for coffee in the most delightful way. 
So, I have had this pairing kicking around in my head for a few months. I was actually planning on doing something similar with the Nicaragua El Suyatal, which was the reserve subscription for September. Since I was out of town for the entire month of September, that pairing idea fell through, and I was kind of sad about it since I wanted to create a new version of my hazelnut-coffee brittle that I did for last years version of the El Suyatal. When I saw the tasting sheet for Pantheon III, I was delighted to find that the El Suyatal was part of the blend, and I could still recreate my "coffee toffee," as I fondly call it. 🙂
Pantheon III is a blend of Nicaragua El Suyatal, Guatemala Flor de Rosario and Ethiopia Kayon Mountain Farm. The Nicaragua has great hazelnut notes, the Guatemala brings cocoa and a smoothness, and to complete the blend, Ethiopia brings soft red currant flavors. The result is a well balanced cup, rich, smooth and a perfect blend to celebrate the second anniversary of the Starbucks Reserve Roastery and Tasting Room and our coffee passion!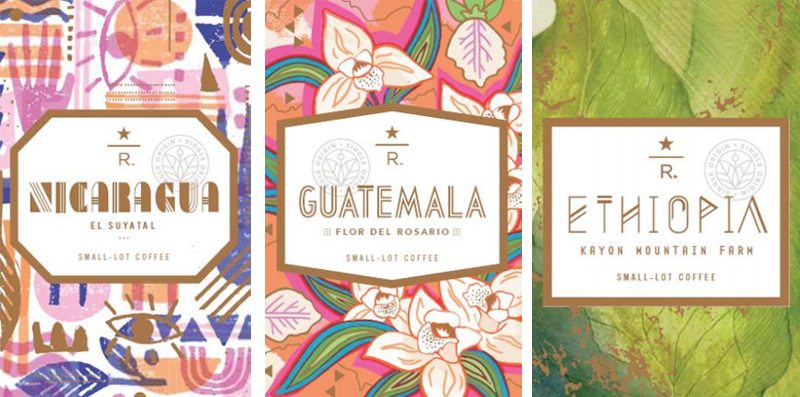 CHOCOLATE HAZELNUT COFFEE TOFFEE
INGREDIENTS
1¼ cups unsalted butter, room temperature
1 cup granulated sugar
⅓ cup packed light brown sugar
2 tablespoons Pantheon III, ground for espresso
1 tablespoon molasses
1 teaspoon kosher salt
⅓ cup water
1½ cups chopped hazelnuts, lightly toasted
1½ cups dark chocolate chunks, coarsely chopped (you can also use chocolate chips)
INSTRUCTIONS:
Line a large baking sheet with parchment paper. Set aside.
Melt the butter in a large saucepan over medium heat. Attach a candy thermometer to the side of the pan. Add the sugar, brown sugar, ground coffee, molasses, salt, and water. Cook, stirring constantly until it reaches the hard crack stage (300ºF), about 20 to 25 minutes.
Remove the pan from the heat and stir in the chopped hazelnuts. Pour the toffee onto the prepared baking sheet and spread into an even layer. Sprinkle with the chocolate and let stand for a minute until softened. Using a spatula, smooth the chocolate over the toffee. Transfer to the refrigerator and chill until firm. Break the toffee into pieces and enjoy!
These legacy blends (Pantheon, Paradeisi and Gravitas) are currently only available at the Starbucks Reserve Roastery and Tasting Room in Seattle.
If you want to recreate this recipe and do not have Pantheon III, try it with Guatemala Antigua (core) or the India Tata Nullore Estate (Reserve). Let me know if you try this recipe with a different coffee and what worked and what didn't!
THIS IS A REPRINT OF AN ARTICLE ORIGINALLY PUBLISHED ON THEMODERNBARISTA.COM – Visit the original article here.
Related posts