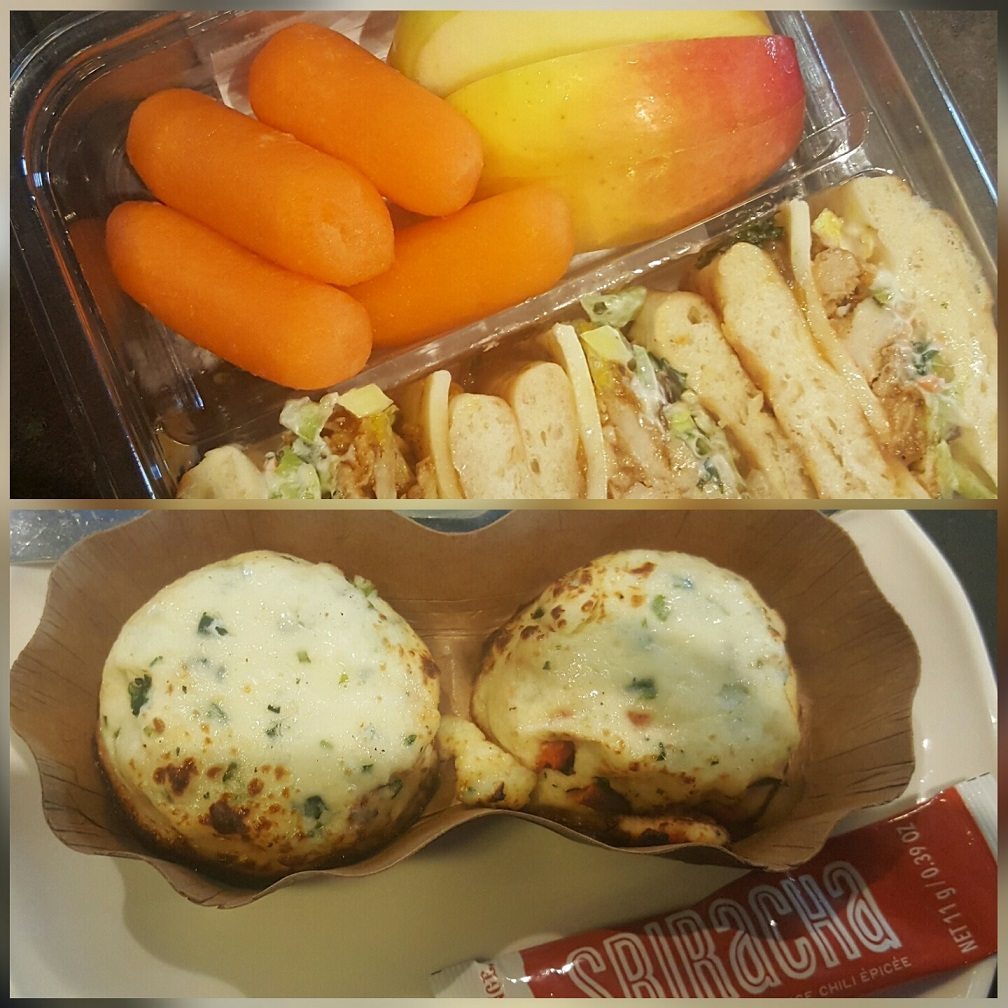 On January 10, 2017, Starbucks launched new food and drink in the stores. The Cascara Latte had its official launch (though it was soft launched on January 6th).
So what's new in stores?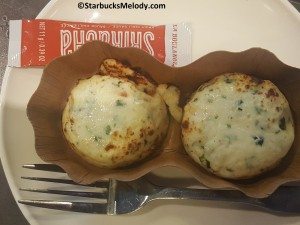 Breakfast at Starbucks gets delicious Sous Vide Egg Bites:.
The Egg White & Red Pepper Egg Bites are absolutely delicious. Starbucks describes them as, "perfectly cooked cage-free egg whites are prepared using the French "sous vide" technique resulting in a velvety texture that is bursting with flavor. We added creamy Monterey Jack cheese, plus spinach and fire-roasted red peppers for a high protein breakfast that is both delicious and convenient."
The Egg White & Red Pepper Egg Bites are only 130 calories. It is so nice to have a low calorie, low carb, delicious breakfast option. I almost with the Roastery sold these. For a little extra kick, ask for a packet of sriracha to finish off your egg bites.
There is also the Bacon and Egg Sous Vide Egg Bites. My pick between the two is definitely the Egg White & Red Pepper.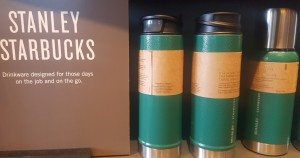 Stanley Thermos partners with Starbucks:
Somehow I found myself quite intrigued by these thermoses. The Stanley Starbucks thermos only holds only 17 ounces, but it is sure to keep your coffee for quite a while. Make sure your local baristas are only charging you for a Grande size brewed coffee. I had to get one for myself, even though I don't myself getting a lot of use out of it. What a great partnership though.
There has to be room for some more unique Stanley and Starbucks partnered merchandise in the future.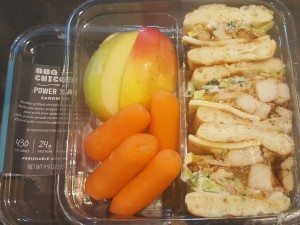 BBQ Chicken Power Slaw Bistro Box:
Lunch gets a new bistro box lunch option. It is the BBQ Chicken Power Slaw Bistro Box. The BBQ sauce makes the sandwich a tasty lunch. There's nothing boring about this one. And it comes with carrots and apples on the side. I love both carrots and apples and it makes me feel a little less guilty about the carbs in the bread. But seriously, this is a delicious quick lunch option.
Don't forget that you can use your StarbucksRewards on food items. It's a great way to try something new that you've been meaning to try. By the way, if you pick out two or three items and want to use a Starbucks Reward on a bistro box, your local register barista doesn't even have to get it right for you to effectively use your reward. If you pick out a bag of chips, a bistro box, and order an iced Teavana Passion Tea, no matter which of these items your register barista selects for rewards, the register will automatically give you the * highest * priced eligible item off as a reward. This is a fairly recent change to the registers. All this really means is that it is even easier now use your Starbucks Rewards on food.
The Sowden Softbrew is back:
The Sowden Softbrew is back at many stores. I love my Sowden Softbrew. It makes it so easy to make great coffee at home.  I think I use mine just about daily. The Sowden Softbrew initially launched inside Starbucks stores about one year ago. They sold out, and stores were depleted until this recent re-launch of them.
The Sowden Softbrew is an immersion brew technique. All you do is put coffee in the metal filter and pour water over it, and set the timer for 4 minutes. You will want to follow the "4 Fundamentals of a Great Cup of Coffee."
The great thing about the Sowden Softbrew is that you get a perfect cup of coffee with a lot of flavor akin to a coffee press (which is also an immersion brew technique). You'll get a little less sediment than with a coffee press because of the special Sowden metal filter. The other thing is that Sowden boasts that you can be imprecise with your grind and still get a great cup of coffee. For the Sowden Softbrew, ideally you should use a coarse grind. However, I have tried using other grinds and it does seem that you get away with a little more flexibility in your grind due to the magic of the metallic filter.
You don't have to have a special pour technique like with a pour over brew method. You can worry a little less whether you ground your coffee correctly. And your clean up is a little easier than with a coffee press. The Sowden Softbrew is a super easy way to make a great tasting cup of coffee at home, akin to the flavor profile of a coffee press, but better.
What's your favorite of the new things at Starbucks right now?
Related posts