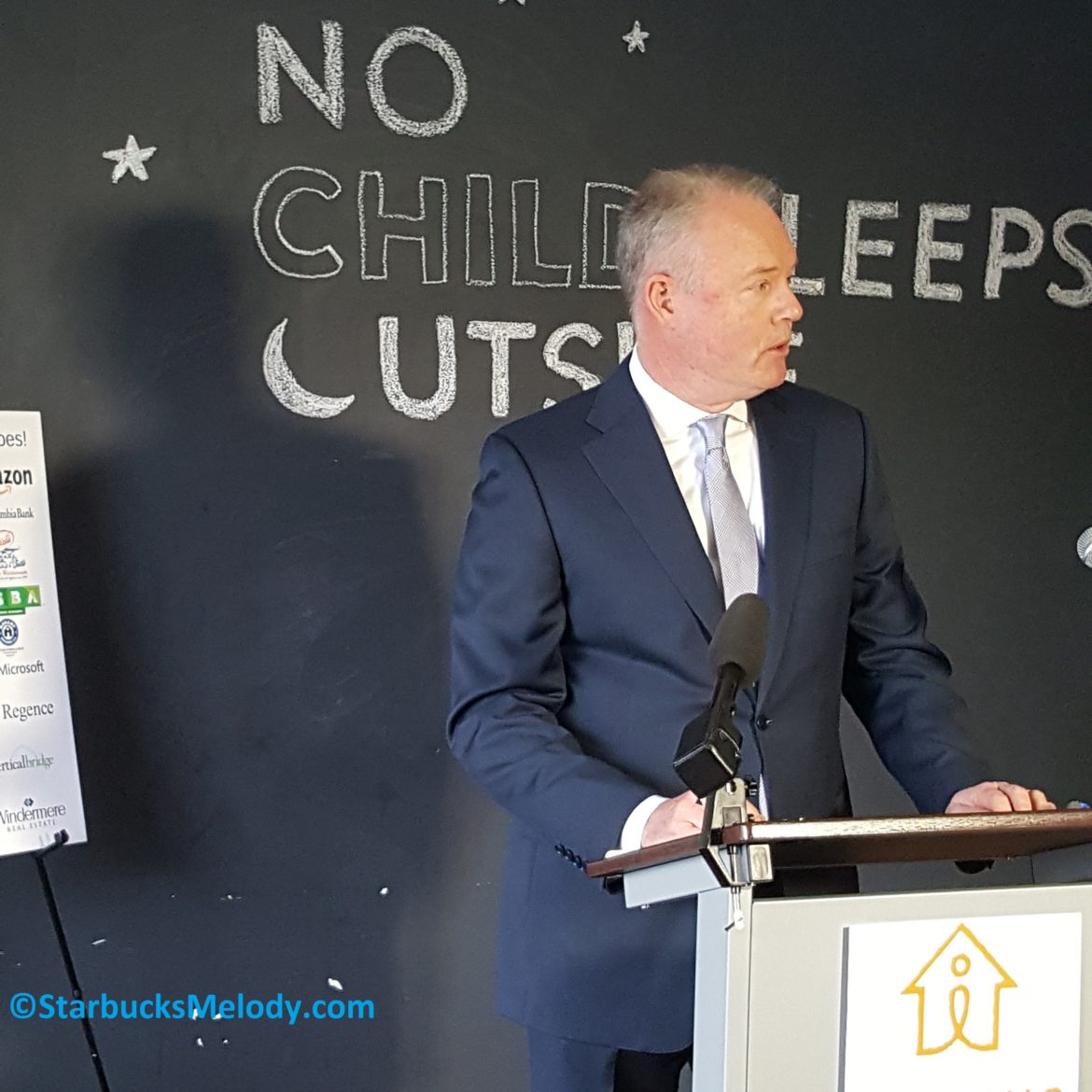 Homelessness in King County, Washington is a crisis. The non-profit Mary's Place offers shelter and day center and other services for families sleeping outside. Last month, Starbucks launched a campaign to raise millions for Mary's Place through donations at the registers, matching those donations, and donations from the Starbucks Foundation and the Schultz Foundation. This campaign was called the "No Child Sleeps Outside" initiative.
In 200 Starbucks locations within King County, anyone could donate money at the registers during the month of December, and Starbucks would match that donation. Within roughly a 30 day period of time, Starbucks along with many other business partners, raised $4.5 million dollars for Mary's Place. About 3 million of that came from Starbucks' efforts. More than 60,000 customers and partners donated at Starbucks registers. About a million dollars came from the Starbucks Foundation, another million from the Schultz Foundation.
When I have heard Howard Schultz in the past talk about Starbucks' mission to use "its scale for good" this is what I think of. Thank you to the many customers and partners who donated!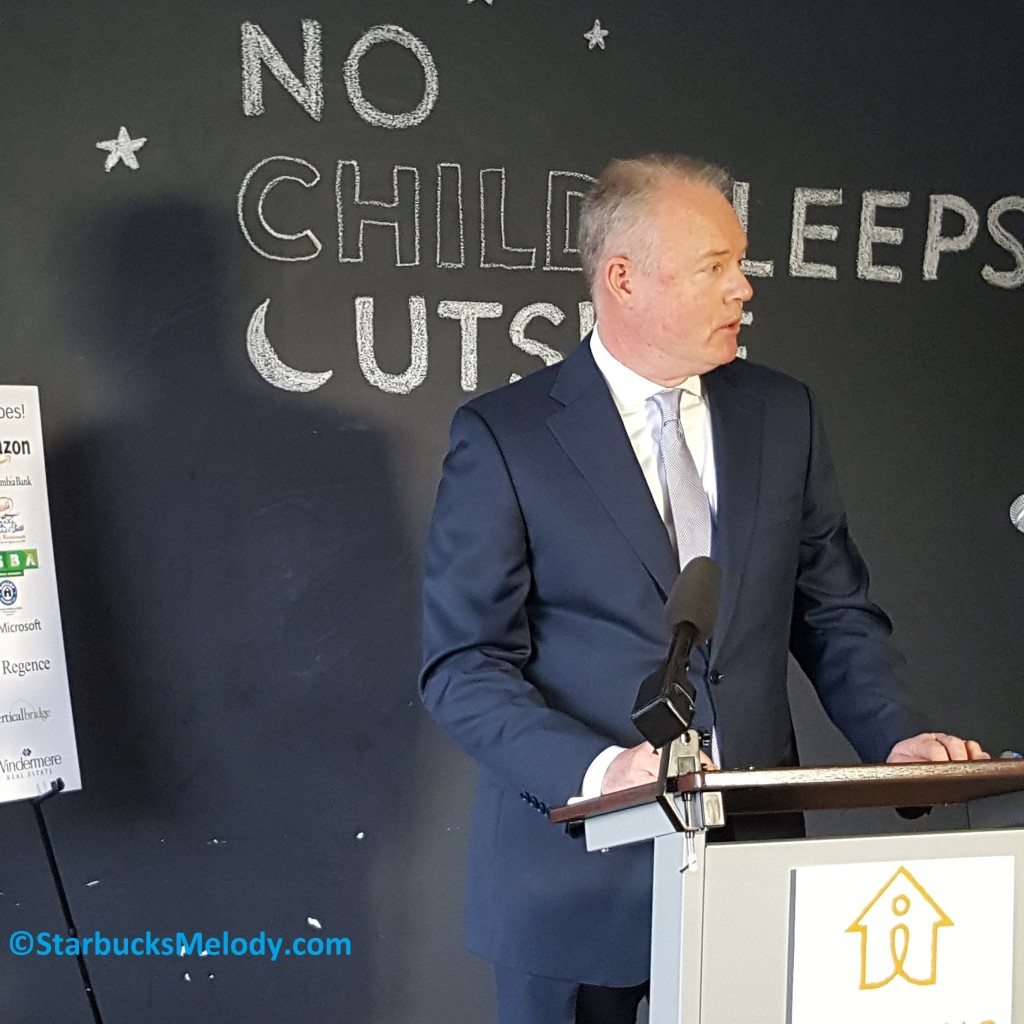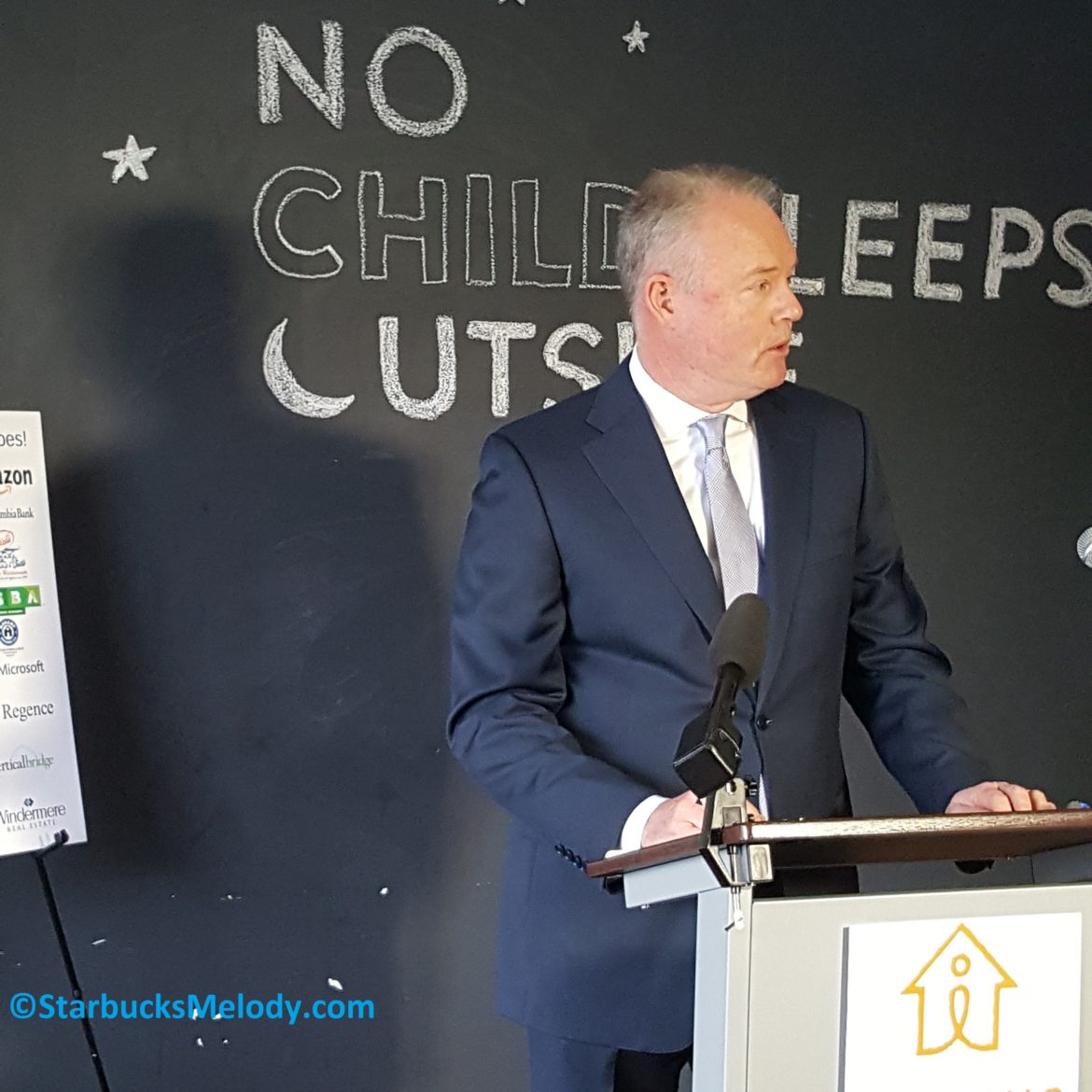 On January 24, 2017, I had the chance to see Kevin Johnson (currently the Chief Operating Officer, and he will be the CEO beginning in April this year) speak about the Mary's Place campaign. He talked about "energizing a community to bring every family inside" and he personally went to Mary's place and talked to people in the shelter, Marty Hartman the director of Mary's Place, among others as well.
Thank you Starbucks for this vision of doing great things for communities right in your backyard!
At the Mary's Place event on January 24th, I listened to Marty Hartman speak as well: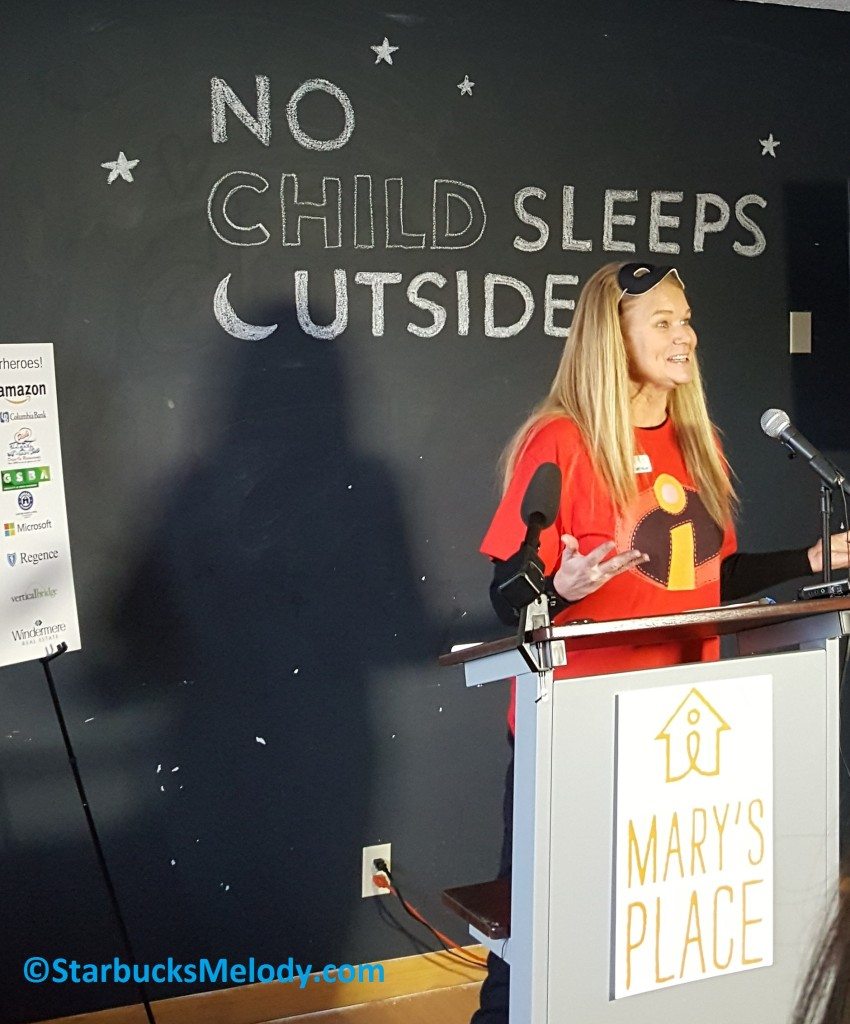 It was fun listening to Marty talk about all the Pacific Northwest businesses that came together to make this initiative come to life. She compared these efforts and people to super heroes. As to Starbucks, she gave Kevin Johnson the super hero name, "Captain Upstander." (So from now on, it's quite fine if you address Mr. Kevin Johnson as "Captain Upstander." ;))
I would be remiss though if I didn't talk about the galvanizing efforts of local Seattle business, Dick's Drive In. A few years ago, Dick's Drive in began donating money to Mary's Place through their Change for Charity program, never imagining that they'd galvanize an entire community. They saw that the need was great, and that Change for Charity wasn't enough. It was the efforts of Dick's Drive In Restaurants which galvanized other corporations to join their giving initiative, including Starbucks. Jasmine Donovan, V.P. of Dick's Drive In Restaurants said, "We are thrilled to be joined this years by so many amazing Seattle companies and individuals, especially our fellow restaurants in the Seattle Restaurant Alliance. Together, we realize the dream that no child sleeps outside in our city."
Thank you to everyone who brought this initiative life an to the many who donated!
Related posts