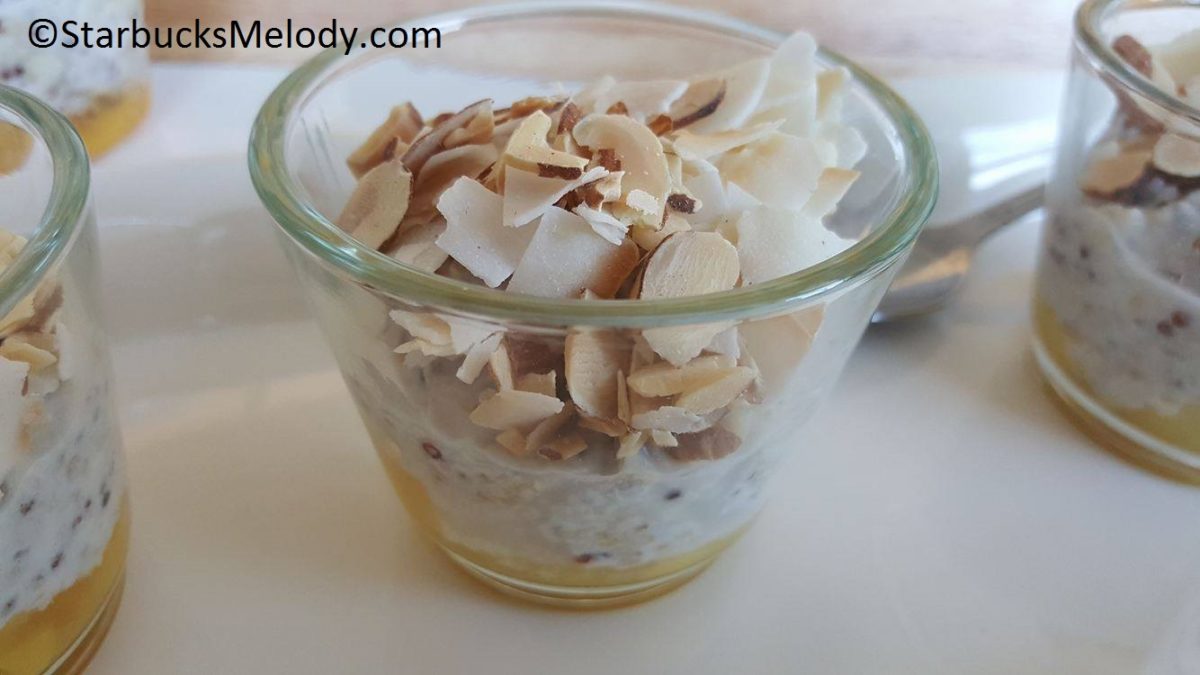 Delicious Overnight Grains at Starbucks.
Melody, February 14, 2017
12
1 min

read
Have you tried making overnight oats at home? Starbucks has a great twist on this, starting today, February 14, 2017. Starbucks Overnight Grains are made from a blend of steel oats with quinoa and chia in coconut milk, tropical compote, and topped with toasted shaved coconut and sliced almond topping. The tropical compote has sliced mango, very lightly sweetened with a passion fruit juice. The overnight grains have 6 grams of protein and they are also vegan. I would definitely eat these any time of the day.
I had the chance to try the Starbucks Overnight Grains inside the Starbucks headquarters on January 31st: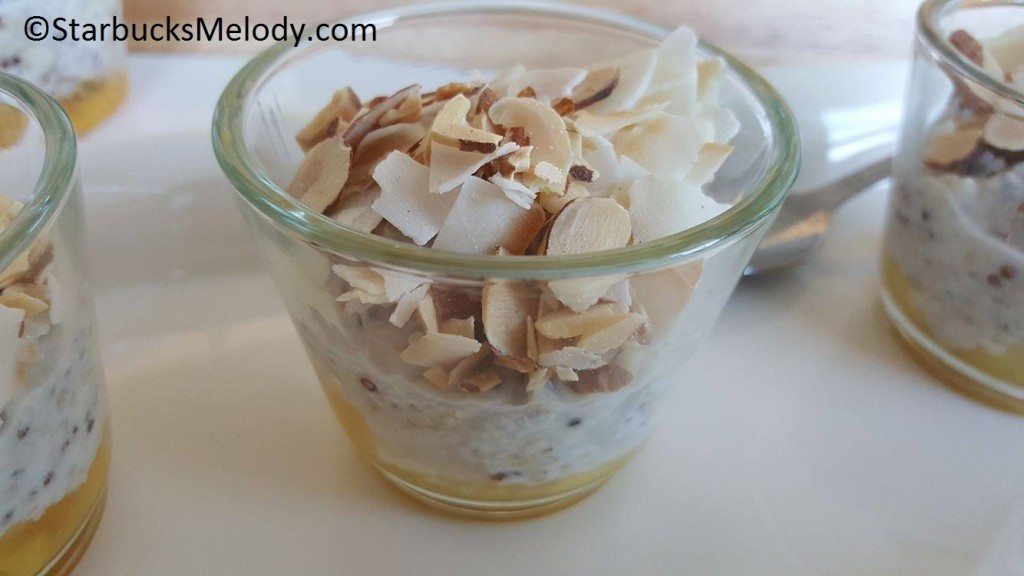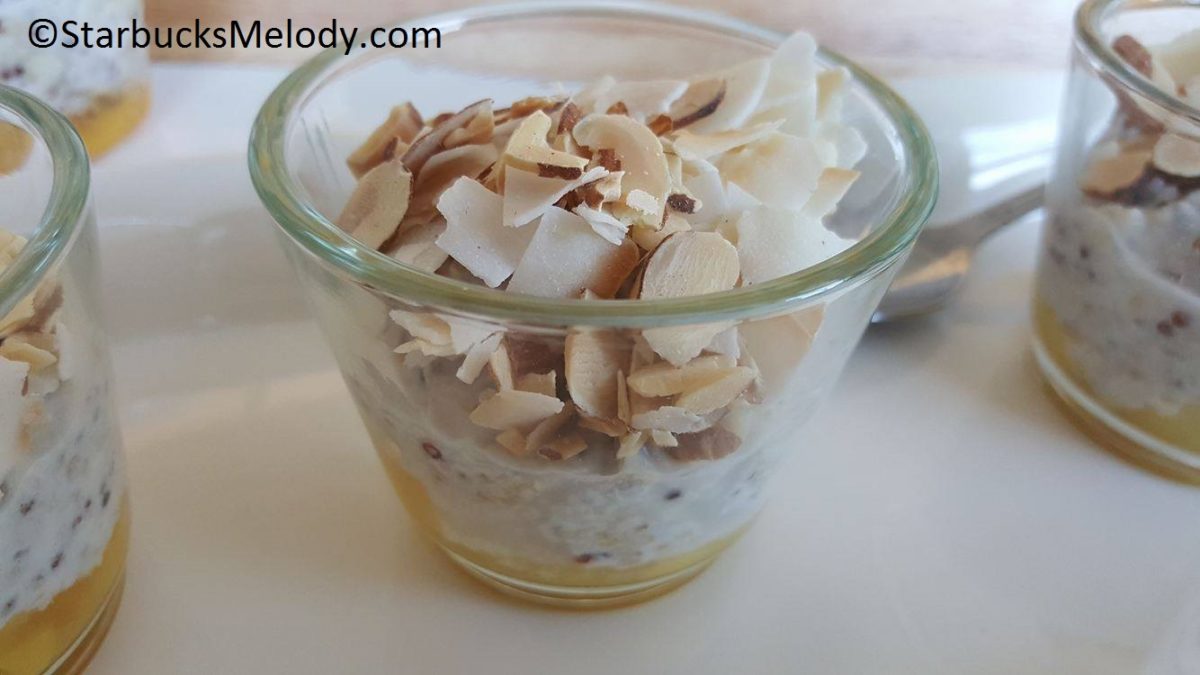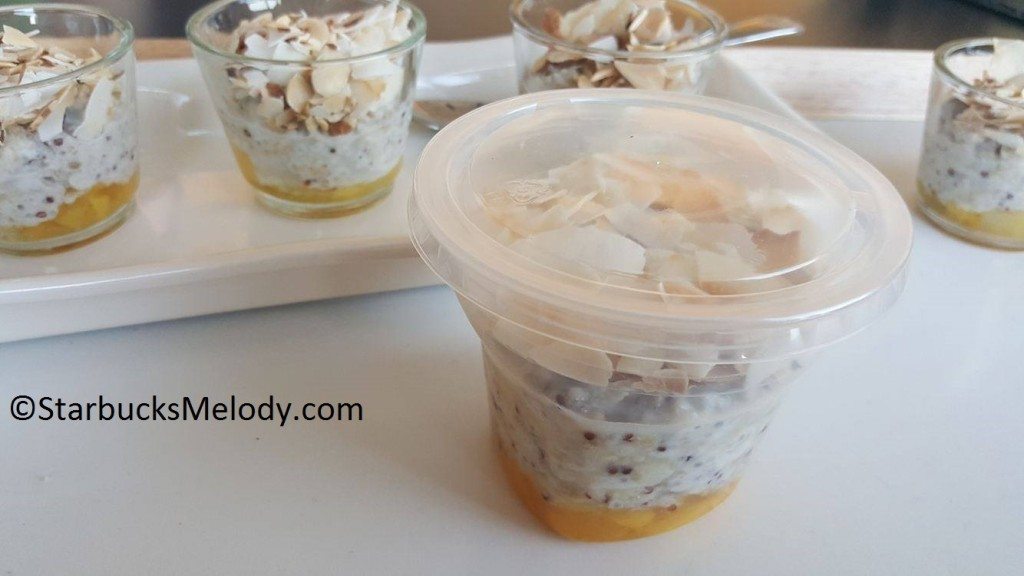 The Overnight Grains come in a plastic container, in the cold case section of the store. The picture above shows the packaging, although missing its label with nutrition information and ingredients.
These are totally delicious and very healthy too. It's a little sweet from the fruit compote, has some crunch from the almonds, and great flavor with the added coconut shavings. I really, really liked this.
Here is the bad news: This is a test item only. You'll find Starbucks Overnight Grains in New York metro area stores. I wish I could get this in Seattle!
Related posts