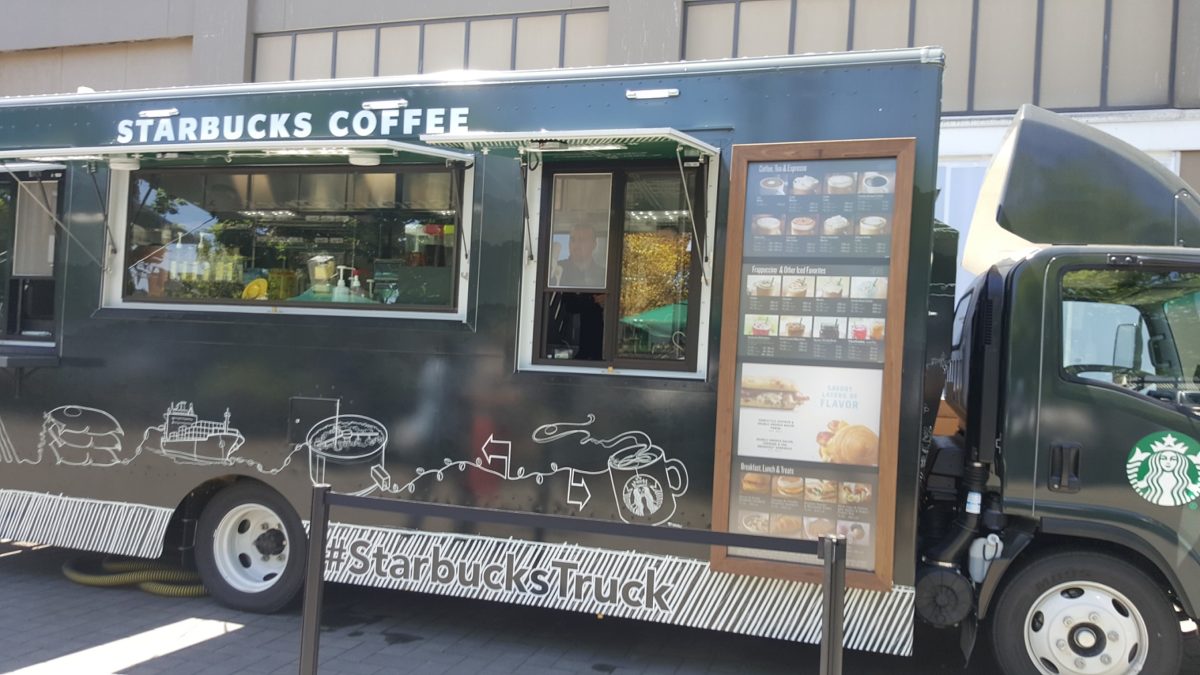 On May 23, 2017, Starbucks opened a company-operated Starbucks truck in the parking lot of their headquarters. You'll find this truck at 2401 Utah Avenue South. Officially, the truck keeps a store's business going while a store is closed for major renovations. The Starbucks in SODO lobby of the headquarters is closed for a major overhaul, and will re-open as a high-end Reserve store.
No, you can't rent this truck for your wedding or special event.
Starbucks has done other Starbucks beverage trucks before as licensed ventures. In 2014 Starbucks began testing mobile trucks on three college campuses. A couple of years ago, Starbucks set up a more stationary 'Starbucks on wheels' which included a drive through! Several years back, there was a kind of a 'Starbucks van' (well, maybe it's a small truck, maybe not?) in the parking lot of East Olive Way.
This new Starbucks truck in the parking lot of 2401 Utah Avenue South, might be in a class all by itself: You can use mobile order and pay, and mobile order your drink; it's nicely air conditioned inside for the partners; and it has almost an entirely complete menu, including nitro cold brew.
If you want to see this adorbs truck, drop by anytime, Monday through Friday, 6 AM to 3:00 PM, while the larger store is undergoing renovations. My guess is that the Starbucks truck will be there at least through the summer, and into the fall. (The photos show the truck pre-opening and after its opening – I dropped by a couple weeks before its opening to check it out.)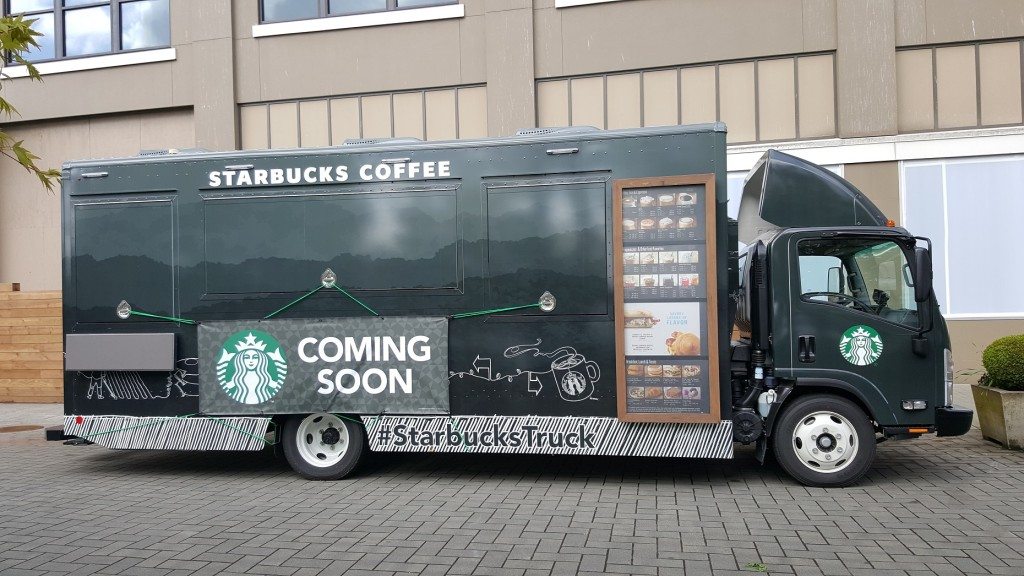 Related posts