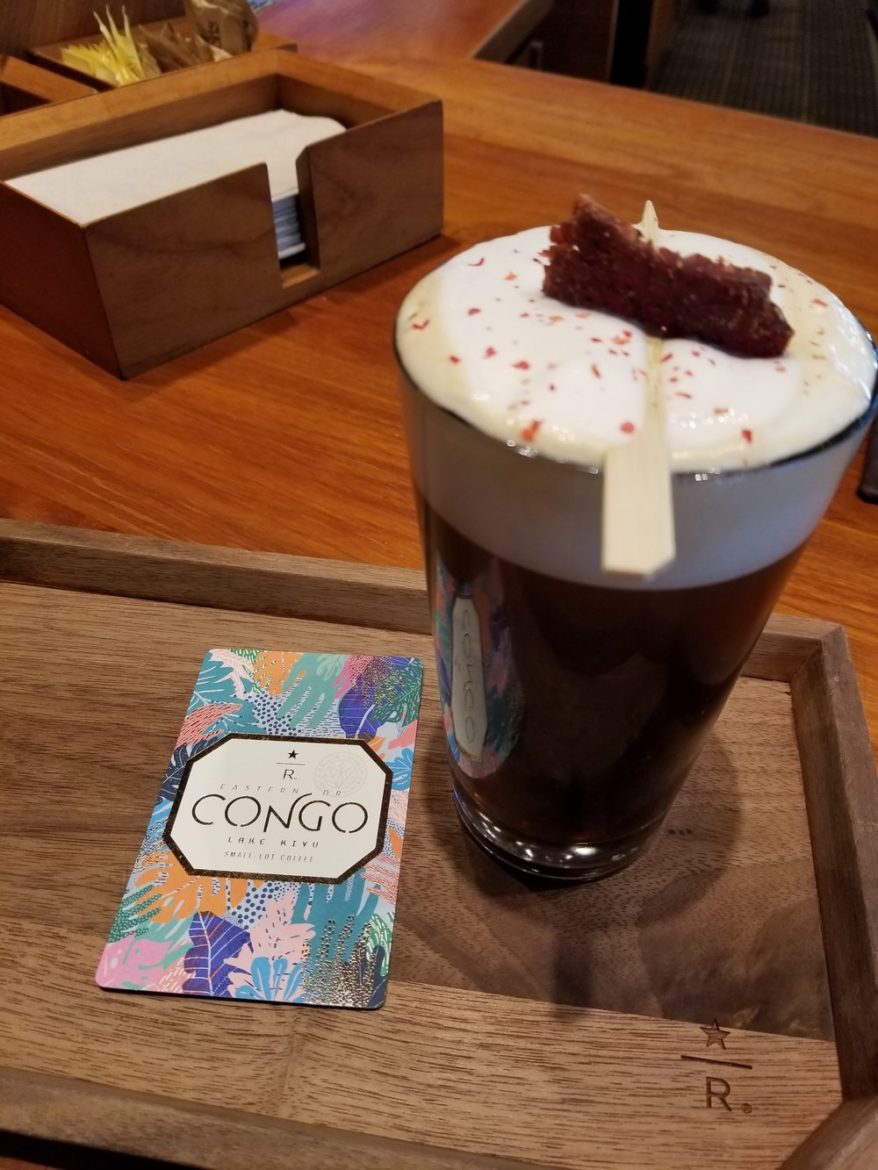 Nitro Cold Brew Topped with Beef Jerky!
Melody, July 31, 2017
2
1 min

read
The Roastery has an all-new exclusive Nitro Cold Brew beverage! Beef jerky meets Eastern D.R. Congo Lake Kivu Nitro Cold Brew with a honey cold foam!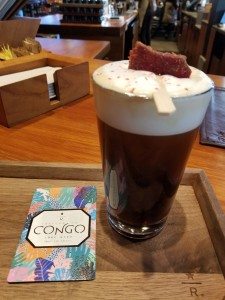 (Click onto photos to make larger).
The Roastery describes this new drink creation as "Nitro Cold Brew infused with malted fennel pepper syrup and garnished with freshly cracked peppercorns. Finished with honey cold foam and black pepper jerky for the ultimate umami cold brew experience."
It definitely is unique! The jerky topper comes from Country Archer beef jerky. I like the sweet flavor of honey cold foam. This isn't the first time that Starbucks has added cold foam to a drink. In 2013, Starbucks did a small test of a Cold Foam Mocha. Earlier this year, Starbucks did a single-store test in Seattle of an Americano featuring cold foam. And cold foam has popped up in a few drinks at the Starbucks Reserve Bars, including the recent Nitro Cascara Cloud.
The pink peppercorn topping is freshly ground for each drink, using whole peppercorn: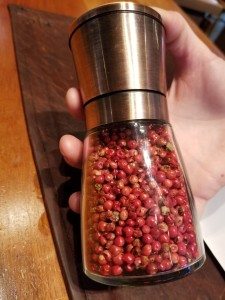 And you'll find this drink on the Roastery menu here: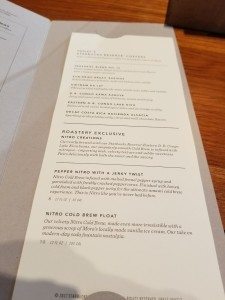 Over all I liked this drink but it's definitely a unique mix of flavors. I'd like to see Starbucks do more with the honey cold foam. I don't think that the pink peppercorn topping adds a lot of flavor, but the malted pepper syrup definitely comes through and goes well with the Congo Lake Kivu.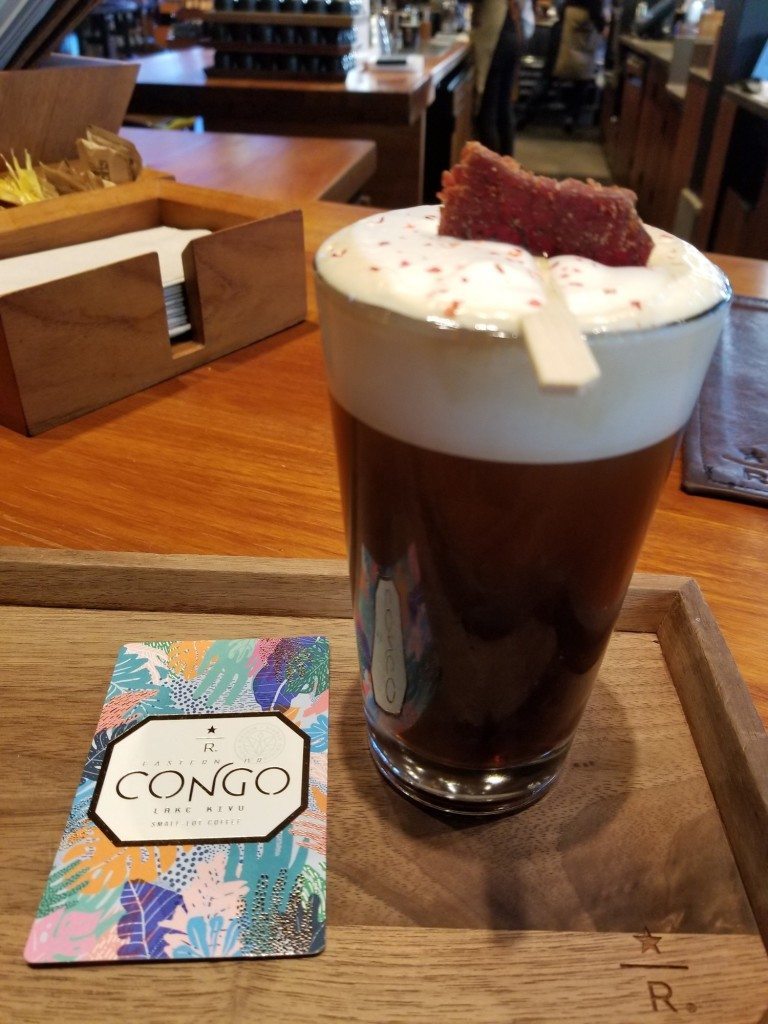 Related posts