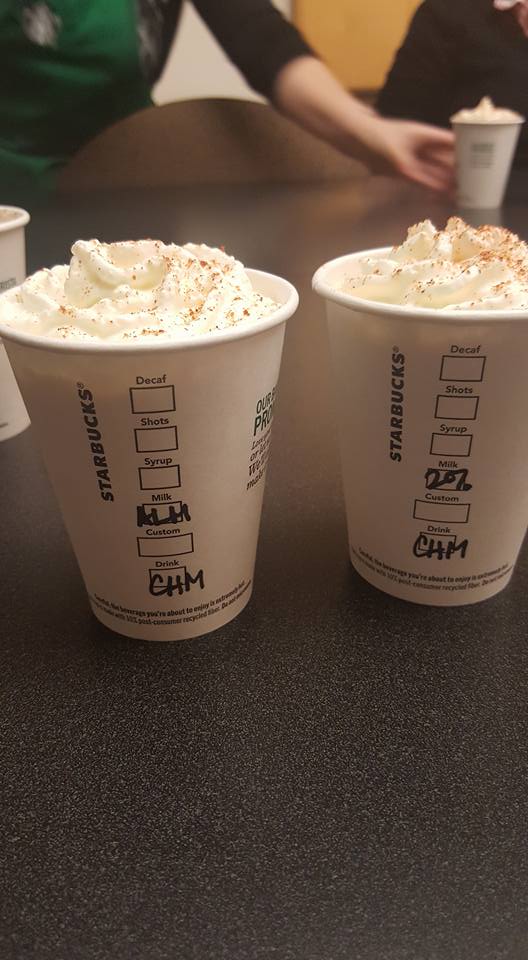 The Pumpkin Spice Latte has arrived; The Chile Mocha is right around the corner.
Melody, September 1, 2016
11
2 min

read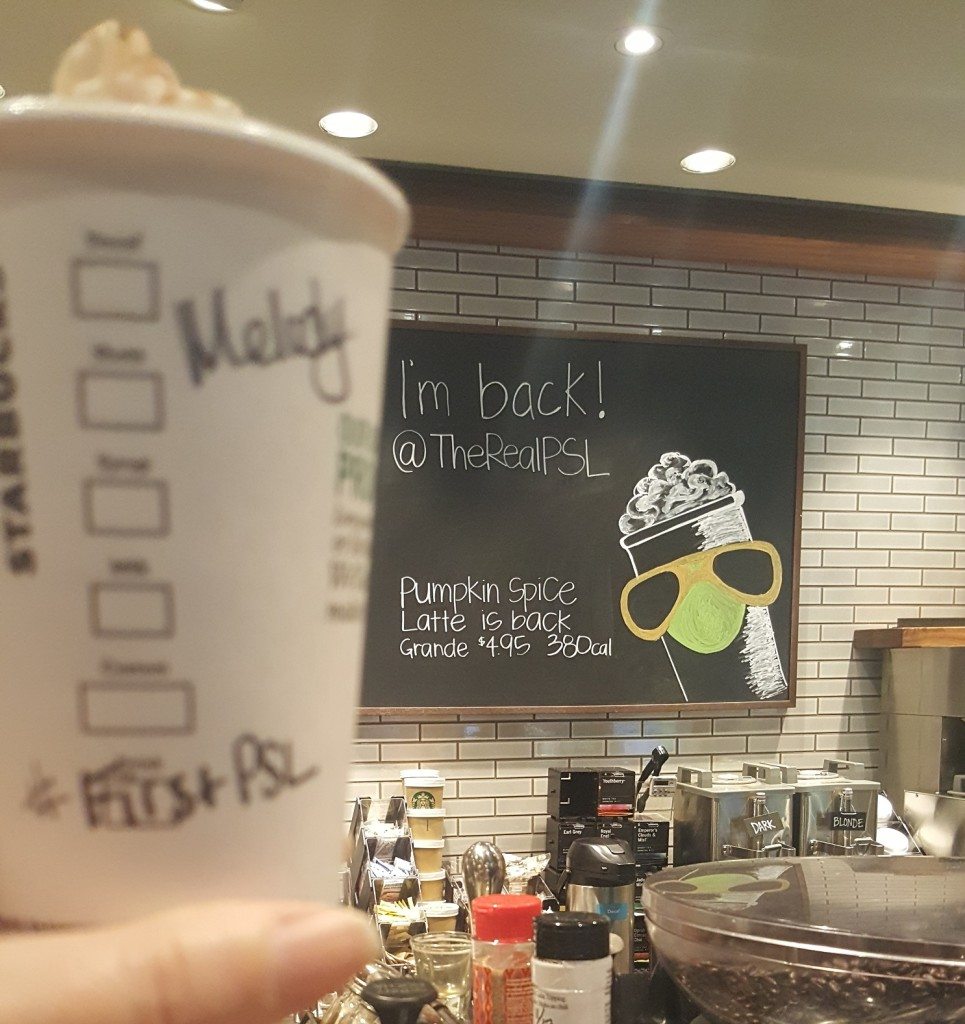 Starting today, Starbucks customers can order the Pumpkin Spice Latte. Just in time, the weather in Seattle has turned fall like. (Yes, I realize that there are still hot areas of the country in September!). You can order the Pumpkin Spice Latte as a Pumpkin Spice Frappuccino too, for those of you in hotter weather locations.
(Related: Bottled Pumpkin Spice Frappuccino is coming to grocery stores soon!)
I enjoyed it early at the Starbucks headquarters on August 12, 2016, and ordered one again today. It's sweet and delicious!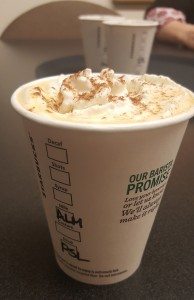 Starting Saturday, September 3, 2016, Starbucks Reward members can order the new Chile Mocha, which is made with a special cocoa powder, not the traditional Starbucks dark mocha sauce.  The Chile Mocha will be available to all customers beginning on Tuesday, September 6th.
The fact that it is made with a cocoa powder mixed with espresso is very interesting to me! The Starbucks Reserve Iced Dark Mocha  also uses a cocoa powder and not a dark mocha sauce. However, the cocoa powder made for the Chile Mocha was made especially for that drink, and is not identical to any other Starbucks cocoa powder. (I have confirmed that with Yoke Wong, a beverage Research and Development team manager.)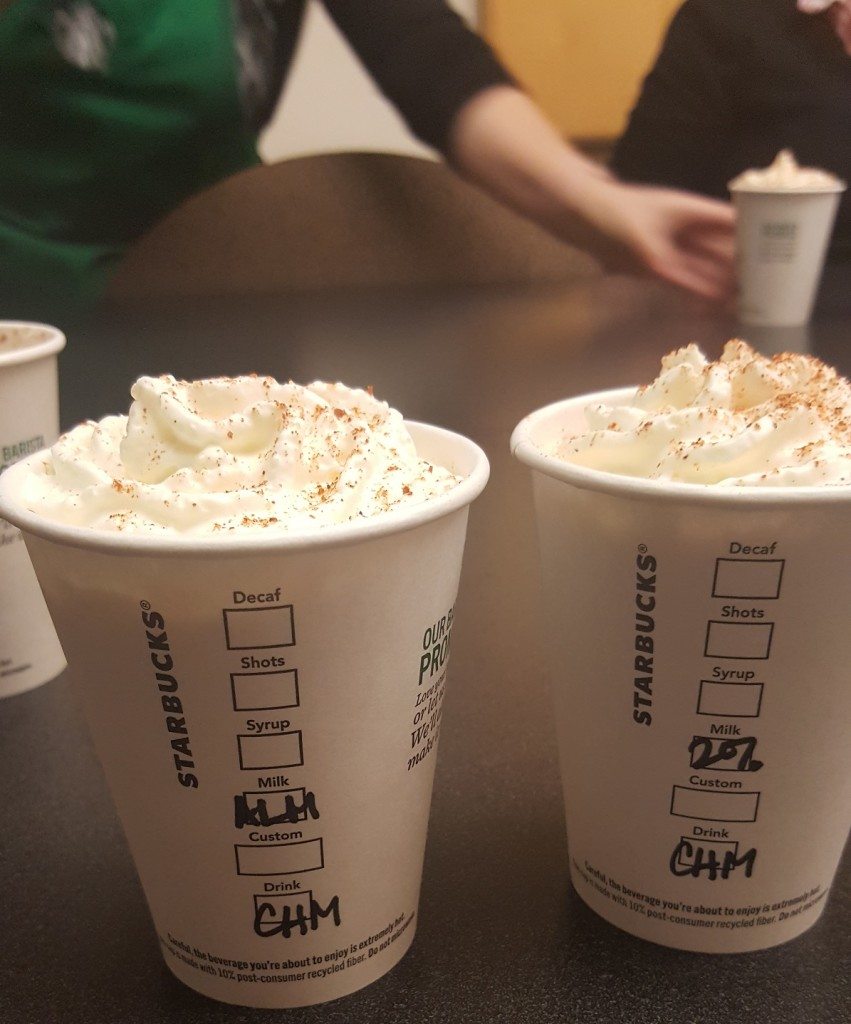 The Chile Mocha is topped with a powdery topping which includes cayenne pepper,  paprika,  sea salt, ancho chile, cinnamon and a little sugar. The paprika is primarily what gives it its nice red color. The ancho chile definitely gives it a little kick. I got an early sip of this beverage at the Starbucks headquarters at the same time that I tried this year's PSL, on August 12th.  This is definitely for the Starbucks drinkers who want to amp up the kick and spice in their drink.
The cup code for this new beverage is CHM. Don't forget, beginning next Tuesday, you can order either of these limited time offering beverages (or any other drink) with the new Starbucks almond milk, if you are in one the areas that will get almond milk starting the 6th. Eventually all Starbucks locations will have almond milk, but starting on Tuesday, September 6th, it will be available in 4,600 locations, primarily in Pacific Northwest, Northern California, New York, Northeast and Mid-Atlantic regions. The new Starbucks almond milk is a 60 cent charge and you can find the ingredients for it here.
Enjoy!
Related posts