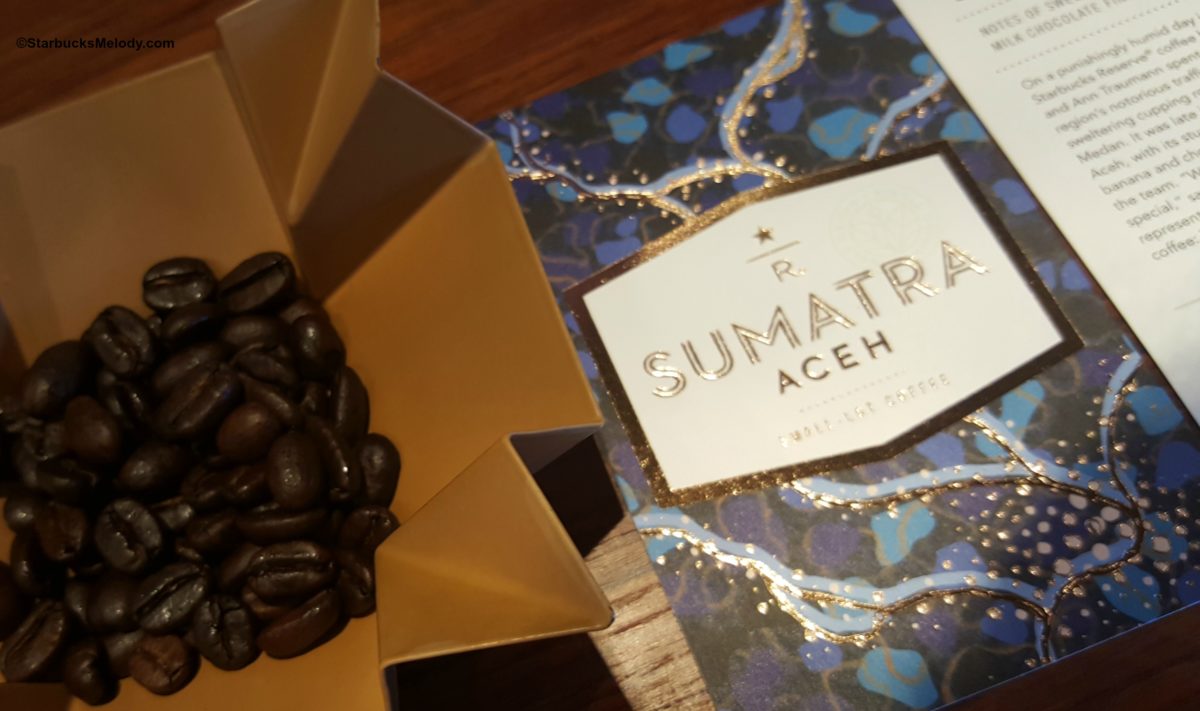 Starbucks Roastery Update.
Melody, January 9, 2016
3
3 min

read
I dropped by the Starbucks Roastery this morning, as always, with my eye towards what's new:
PetsOfStarbucks.com (Melody's newest website):
First off, as I walked in, I noticed this cute pup looking at me: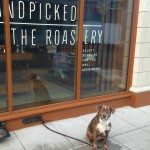 He seemed to be saying, "Hey, do I get to be the newest tail-wagging thing in the Roastery's handpicked collection?" LOL! Don't forget, if you have a critter that loves Starbucks just like you do, get your cat or dog (or other animal) featured on PetsOfStarbucks.com!
New Merchandise in Retail – T – shirts and bandannas.
At the Roastery, in the retail "Handpicked at the Roastery" area, you'll find t-shirts and bandannas. These are the newest items in the merchandise area of the store:
The S'well bottles are definitely not new, but I will say these two beautiful bottles tempt me all the time. I still haven't bought one for myself, and I should: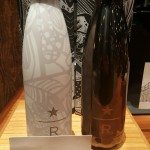 Sumatra Aceh and coffee education:
Sumatra Aceh is one of the newer coffees on the scoop bar right now. Eventually you'll be able to find it in Starbucks Reserves stores in the United States and Canada. The card for it is especially beautiful. I took home some of this coffee for myself – can't wait to try it. I like a big-bodied, wonderful cup of coffee.
While I was at the Roastery, I caught up with Master Coffee Roaster Josh, who was in the process of roasting a batch of this coffee. I caught the "applause" moment of the coffee, pouring out of the roaster, having been freshly roasted. Hope you'll enjoy the sight of the coffee racing from the roaster too!
The Sumatra Aceh has about a ten-minute roast time. I took a few minutes to chat with Josh. Of course, our topic of conversation was indeed coffee. We drifted to the topic of what a "potato defect" is in a cup of coffee. This particular kind of defect really only happens in coffees sourced from Rwanda and Burundi. I was all ears. I stood transfixed – as the ten minutes of roasting the Sumatra Aceh flew by – and I got a quick education on the potato defect. This defect makes it challenging to source coffees from this growing region. The potato defect (I'm giving you an oversimplified discussion of this, I'm sure) comes from an East African "Stink Bug" which leaves an enzyme in the green coffee bean, ultimately causing a bad mealy potato flavor. Visually it's very, very difficult to inspect for the defect – it's possible an unroasted bean might have a dark spot on it. Apparently, the unroasted bean will have a very slight potato aroma, so it is possible that some day there may be a technology that sorts the bad "potato defect" beans from the good beans by an aroma sensor. I walked away having learned a lot. I didn't know about this potato defect at all before this morning!
When I walk away from the Roastery, it is moments like this morning that I take with me and cherish. No matter how much I write about things like the Beast Mode Frappuccino, my first love is a cup of black coffee. To that end, I genuinely enjoy learning about coffee.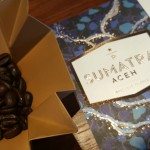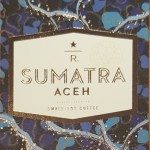 I almost never update this website here, but if you want more coffee education, please subscribe. You might get one email a month.
Related posts