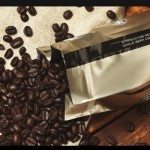 Starting on August 31, 2010, Starbucks will be offering a very limited coffee called "Galapagos Island" as the first coffee branded as part of the "Starbucks Reserves".  This coffee is sourced from the Galapagos Island (more specifically, the San Cristobal island) and it is the first time that Starbucks has ever sourced coffee from that growing region.
Starbucks only has obtained a small lot of the coffee, which is part of a program to bring limited coffees to a variety of  Starbucks stores.  Only 1000 Starbucks have been selected to sell the new "reserve" line of coffees.  There are roughly 6000 company-operated Starbucks in the United States, and about 16,000 Starbucks world-wide, yet only 1000 will get the coffee.  At this time there are only roughly 70 Clover Starbucks locations, so the new "reserves" program brings coffee to many more stores than just the stores that offer the Clover "small batch" coffee offerings.
My understanding is that this will retail for $15.00 per half pound and has a juicy, medium body, and strong cocoa notes with subtle herbal flavors also.
There was a limited preview selling of the coffee through gilt.com: thus some customers have actually already tried this coffee.  I am not sure if it is still available through gilt.com. It  might be already sold out through that partnership.  I'm also curious whether Starbucks will be continuing to offer additional coffees through the partnership with gilt.com or whether this was a one time coffee offering.
One thing that is interesting is that it looks like Starbucks is adopting a strategy similiar to my previous suggestion here:
This is a very exciting new coffee offering! I've tried this coffee and my own personal tasting notes were that the coffee had a strong cocoa aroma, and the flavor profile was cocoa notes with deep berries like blackberry or cherry.  I think the "juicy" body of the coffee is how I picked up the cherry notes. Notice that this is very opposite to Jamaica Blue Mountain which has a lot of citrus flavor to it.
And here is the logo for the new "reserves" line up of coffees: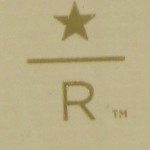 What does everyone think of the new partnership with gilt.com or the new coffee or the new "reserves" program?  It seems like this is a sophisticated re-launch of Black Apron exclusives coffees.
Talk about this or ANY other Starbucks topic.  As some people might know, my home computer is still sick with a virus which is slowing down my ability to write blog posts, and I'm swamped with work, so I apologize as the pace of new blog entries isn't quite as fast as it used to be.
Related posts