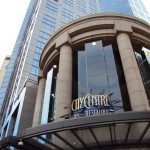 You are invited:  Join me at the Starbucks store in the City Centre Building on Friday, November 19, 2010, from 1:00 to 4:00 p.m. The coffee tasting event is to celebrate a beautiful store remodel, and to show off Starbucks Reserve coffee offerings.
I write about coffee tastings now and then on my blog, so I thought I would give local readers a chance to drop by this tasting. I realize that my readership is wide-spread, and all over the globe, but just in case someone in downtown Seattle is reading this and would like to join in, you are invited!  I'm actually not 100 percent certain if I will be attending, since it is during work hours.  However, I think I will be able to join, though arriving probably a little closer to two p.m.
Here is the address, in case you need it:
1450  Fifth Avenue
Seattle, WA 98101
(206) 381-3743
When:  Event is from 1:00 to 4:oo p.m. on Friday, November 19, 2010
Just to be accurate, I should not call this "the" Starbucks in the City Centre building because this building has several Starbucks.  This event is at the very large Starbucks on the 6th and Union corner of the City Centre building.  There is also a very small kiosk Starbucks near the 5th Avenue entrance of the building, and a small actual store in the middle of the building.
I dropped by this Starbucks on November 11, 2010, and took just a handful of quick photos. Hope you enjoy them! See you there on the 19th!
Related posts