USA Today interviews Starbucks CEO Howard Schultz
Melody, March 7, 2011
20
2 min

read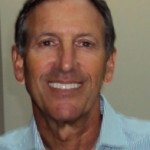 Quite recently, the CEO of Starbucks, Howard Schultz, gave an interview to USA Today.  I believe it took place at the Olive Way Starbucks within the past two weeks.  The interview is really interesting, and I love some of his answers.  Notice that Howard knows where every single Starbucks is!  We no longer need the store locator, we've got his brain.  😉 It almost pains me to read that he counts Sorbetto as his biggest flop, which was one freakin' seriously delicious addictive drink.  It just goes to show you that just because it's delicious doesn't mean that it will sell or can be scaled to thousands of stores.  I would have guessed that Chantico, or Joe Magazine would have ranked high as biggest flops.
Here is the USA Today interview:
Some of the things he talks about, we've heard before.  For a long time, Starbucks has said that Asia would be its largest growth market for new stores.  I want to point out that he likes the fact that Starbucks is being talked about on twitter!  I would highly encourage everyone to share this article on twitter. 😉
Howard mentions new store growth of about 100 to 200 new stores in North America each year.  If anyone knows any gossip of where new stores are going to be, I'd love to hear it.   Last but not least, he mentions his new book Onward.
I hope all of you will take a look at the article and tell me what you think!  I don't usually re-post news on this site (since I create my own content) but this interview was too good to pass up!
Enjoy!  Our best days are ahead of us!
(PS: The photo of Howard Schultz for this blog post comes from an event at the headquarters on January 5, 2011.  That previous blog article has some audio of Howard Schultz, if you want to hear him speak.)
Related posts