Jamaica Blue Mountain coffee returns to Starbucks
Melody, August 4, 2011
18
2 min

read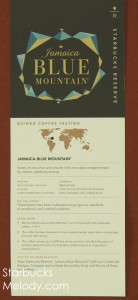 Jamaica Blue Mountain coffee returned to Starbucks on July 12, 2011.  This Reserve Coffee offering has flavors of citrus and chocolate, and is considered to be an exquisite offering.  I had intended to write about it sooner but Starbucks has given me tons to write about this month!  I fear that the supply of this coffee might now be limited.  If you are wondering where to find this coffee, just go visit your local Clover Starbucks store.  Right now there are (very roughly) about 200 Starbucks Clover stores in the United States.  There are also a few Clover stores in Canada.
You can use the store locator at Starbucks.com and search by Clover.  I maintain a list of Clover stores also – it is not complete but it does include a number of links from when I have visited Clover stores and written reviews of those locations.
Here's last year's blog article on Jamaica Blue Mountain coffee:  http://starbucksmelody.com/2010/07/02/starbucks-jamaica-mountain-blue-coffee-rarest/
It's interesting that last year, Jamaica Blue Mountain was offered at $40 per half pound, and this year it's $30 per half pound.  I have no idea what happened there.  This coffee is particularly good iced.  Try an iced Grande Jamaica Blue Mountain but be sure to go after 2:00 p.m. and use a treat receipt.  In Seattle an iced Jamaica Blue Mountain (Grande size) adds up to over $6.00 after tax!  It is well worth hanging on to a treat receipt for that!  That's a little expensive in my book.  (All iced coffee beverages cost more than their hot counterparts because the price considers that the coffee is brewed double strength – it literally takes more coffee beans to make an iced drink.)
I heard a funny story from a partner at 15th Avenue Coffee and Tea Starbucks.  Apparently a customer asked, 'Why doesn't Starbucks offer Jamaica Blue Mountain year-round?'  To which the barista quickly replied, 'Jamaica is very small country.'  Therein lies the reason all these coffees are limited and promotional:  Small growing regions.  And 200 stores is actually a lot of stores to supply a very small batch of single-origin coffee to.
So please weigh in if you like this coffee or have any thoughts on it.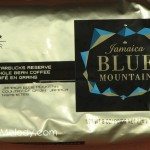 Related posts