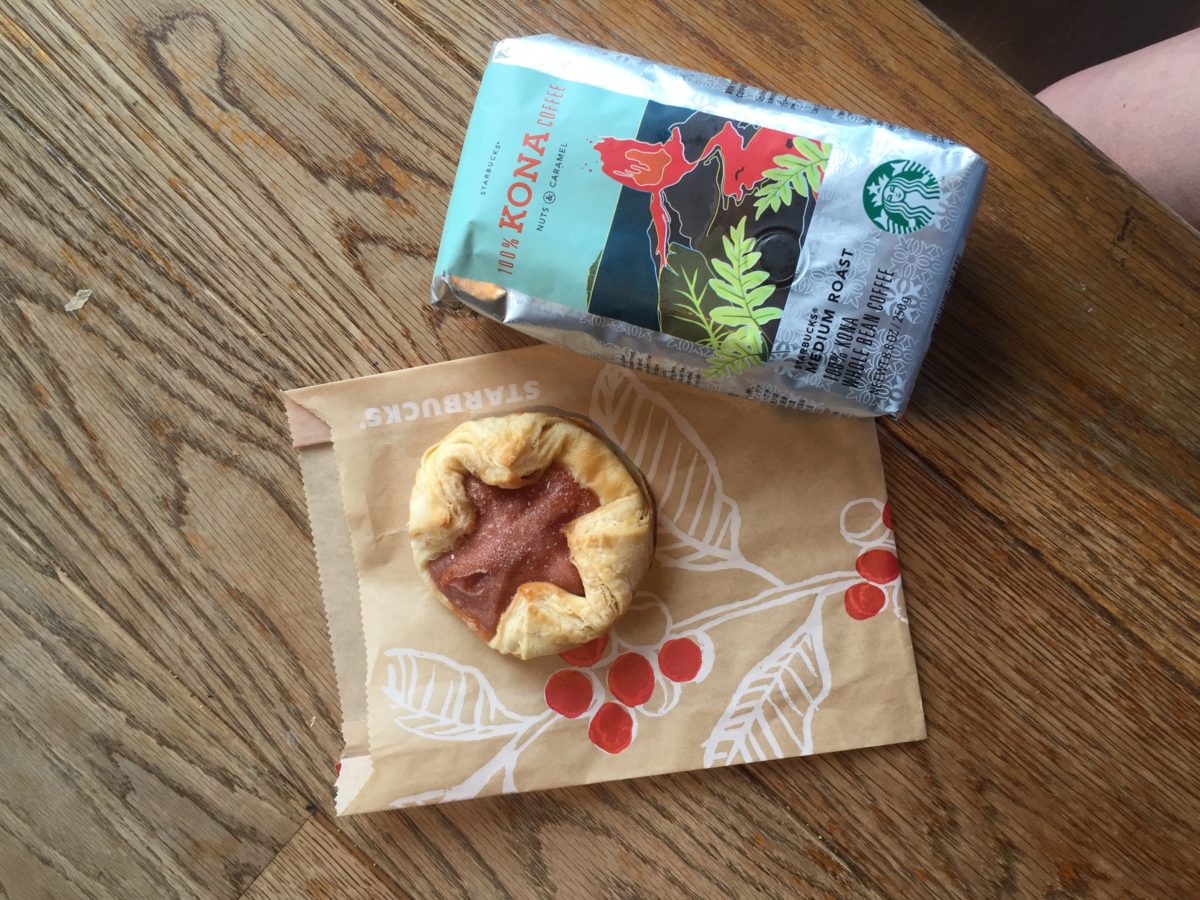 Starbucks Experience in Hawaii: Thai Walls and More.
Melody, January 23, 2016
14
3 min

read
Starbucks in Hawaii has some unique offerings. A friend (Jocelyn) recently got back from a vacation to Hawaii and generously shared some photos she took.
In Hawaii, of course they have their own Starbucks card. Very pretty!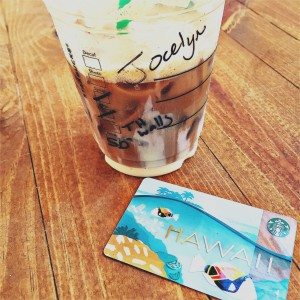 Starbucks stores in Hawaii are the only place you'll find 100 percent Kona coffee offered year round. It's easy to find cheaper Kona blends being sold, but 100 percent Kona is beautiful thing! Hawaii is the only coffee-growing region in the United States:
The danish shown in that picture is also exclusive to Starbucks locations in Hawaii. It's a Guava Cream Cheese Danish.
One big thing in Hawaii is that along side standard Starbucks milk options (Whole milk, two-percent, soy milk, and coconut milk), Starbucks in Hawaii offers sweetened condensed milk. It's very popular to give a beverage a new twist by ordering it with "Thai walls," which is condensed milk drizzled on the inside of the cup: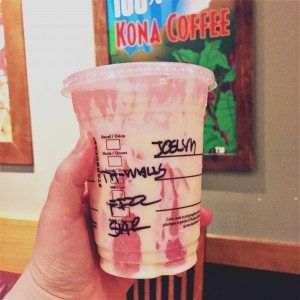 Jocelyn also bought an exclusive Starbucks Hawaii coffee mug. One thing that's special about this particular mug is that it's part of a limited series of coffee mugs made in the USA: (If you scroll to the bottom of this article here, you can see a few other in the Starbucks made in the USA mug series.)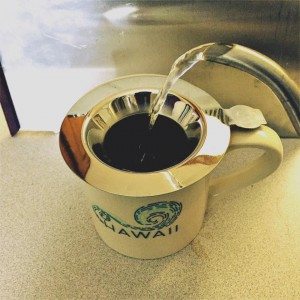 While visiting Maui, Jocelyn wanted to have her own mini "Origins" experience. She contacted several farms about tours and experiences actually on the farm itself. Maui Mokka coffee is grown exclusively in Maui and is an amazing single-origin offering that was a Starbucks Reserve coffee in the summer of 2014. As I think about this, what a passionate Starbucks partner! Lots of partners would love a Starbucks "Origins" experience coffee trip. For Jocelyn, she dived into coffee on her own: found a few coffee farms, arranged the tour and experiences, and had an amazing time. This is extraordinary! I think it shows a deep passionate commitment to learning about coffee and understanding its sourcing and processing. It makes me wish for a trip to Maui, just to experience a coffee farm!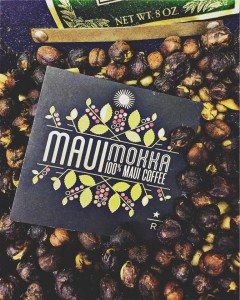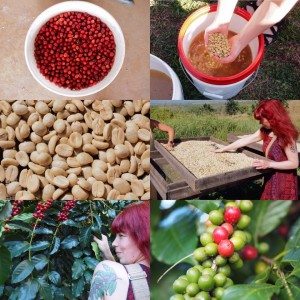 (For those who don't know, every year, Starbucks sends some of their partners on trips directly to coffee growing farms. This is an opportunity to experience coffee growing first hand. Partners pick coffee cherries, learn about coffee processing, and gain a whole new appreciation for the "first 10 feet." Starbucks partners talk to the farmers directly about coffee farming, and learn about life on a coffee farm. This free trip, whether in Costa Rica, Tanzania, Sumatra,or somewhere else, is called a "Origins Experience" colloquially by Starbucks. It's considered a high honor to be selected for a trip to a coffee growing location. Generally speaking, only store managers and above are eligible for the Origins Experience trip. One of these days, I'd love to sit down and interview someone who has had a recent "Origins Experience" and share photos.)
Please follow Jocelyn's journey with coffee: On Instagram, she is TheModernBarista and her blog is here.
As always, please don't lift or share photos without expression permission. All the photos in this article are copyright @TheModernBarista and were used by permission.
Related posts