Last month, I wrote about the official Starbucks iPhone case.  They are sold at the Starbucks Coffee Gear store (priced at about $20 each), and come in two colors: black and white.  You can visit the Coffee Gear store in person too.  It's open Monday through Friday, normal business hours.  Here's the address:
Starbucks Coffee Gear store
2401 Utah Avenue South, 8th floor
Seattle, WA 98134
Here's a few previous article about this special store:
When I wrote the July 2012 article, I saw in the response, and by the tweets that I received, that a lot of people fell in love with the iPhone cases: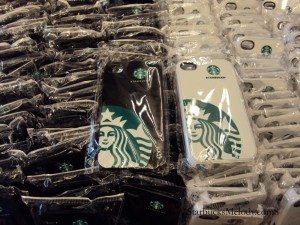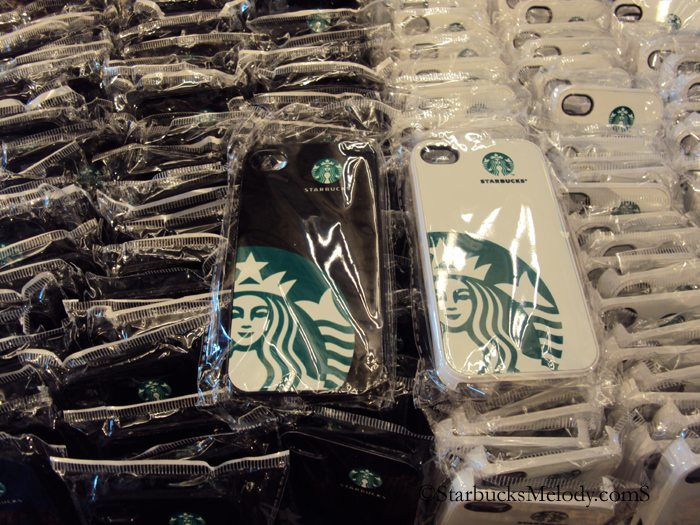 I recently went back to Starbucks Coffee Gear store and picked up a few of them to give away.  By the way, I spent a little more than I usually would for a giveaway, so I probably will take a break before doing another one after this (unless someone else sponsors it! 😉 LOL)
If you want to enter in, follow these instructions.  Entries that do not follow these instructions will not be counted:
1. One entry per person.
2. Enter before September 9, 2012, 5:00 p.m. PST, or when a maximum of 250 valid entries are received, whichever comes first.
3. Use a form of social media (must be Twitter or Facebook) and share this (or any other StarbucksMelody.com blog article).
4. If you share with Twitter, flag me with @sbuxmel in the Tweet, so I will see it.
5. If you share with Facebook, use the little "share" icon on the lower right corner of each Facebook status update.
6. After you've shared something on this blog, come back and write in the comments of THIS blog post "I shared!" or anything you want to write that tells me you've shared something from the blog.
7. You must be over 18 years old to enter.
8. Void where prohibited by law.
9. You must be patient with me!  It might take me a while to organize all the entrants, pull them from a hat, and get everything mailed out!
10.  In your comment in this blog post, let me know which color you like better – white or black.
11.  Please enter using a valid email address so that I can easily reach you if you're a winner.
12.  I am requesting, though it's not required, that you "like" my blog's Facebook page too.
Edit on 8/23/12 – It's come up in the comment conversation: I will ship overseas.  This contest is not limited to the United States.
I'll put all the names on little cards, put them in a hat or sack, shake it fiercely, and draw out three winners.  I will be giving away two black iPhone cases, and one white one.  I'm sorry, but I cannot promise you that you will receive that color that you want.
Obviously, the idea here is simply to find a way to spread the word about this little blog that I'm pouring my heart into.  I hope it works! September 9, 2012, will be the three-year anniversary of this site, so I thought that would be a great ending date for a contest.  As always, thank you everyone for making this blog a success for three years!
~Melody
Related posts