Starbucks Introduces the Vanilla Macchiato and more.
Melody, March 4, 2014
35
2 min

read
Spring launch at Starbucks is here. Starting today (March 4, 2014), customers can try the new Vanilla Macchiato beverage, which has a special new vanilla drizzle on top of it. It's incredibly flavorful! I tried it and was surprised at how delicious it was! I have heard some baristas describe the flavor as a cake batter-like flavor. You can now order three variations on the macchiato: Caramel, Vanilla, and Hazelnut. Look for signs in the stores promoting the new beverage: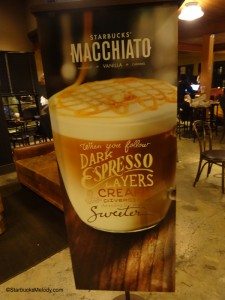 Here's my drink being made – expertly handcrafted and a perfect beverage: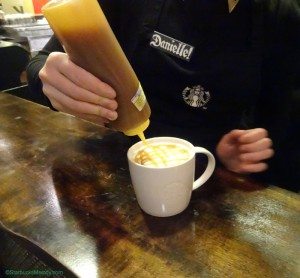 Also new, there are two seasonal spring Starbucks cards. The floral design one is reminiscent of the previous packaging for Three Region Blend coffee: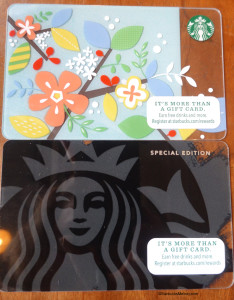 There are several new merchandise items, but I think the hot drinkware is the new glass re-usable cold cup. The bottom of this tumbler states that it's for cold beverages only and it's not microwave safe: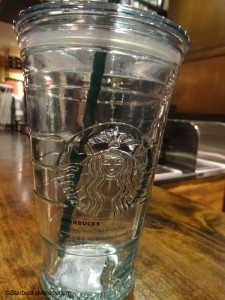 You should start to see signage inside the stores promising that you'll love your beverage. If you don't like your drink, tell your barista why you don't like your drink, and they will make it right. The signs are labeled "Our Barista Promise":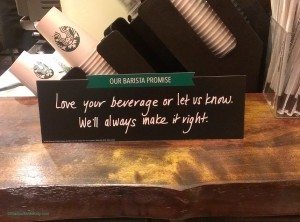 And finally, there's a new egg and cheese breakfast sandwich, available in Starbucks stores carrying La Boulange items. I haven't tried it yet, so I have no idea how it tastes. Actually, there are several new food items. I might come back and cover this topic again later this month: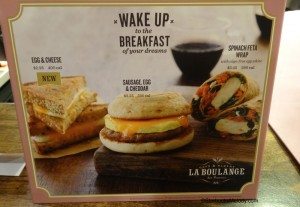 What I've done is just highlight a few of the fun new things that you'll see inside Starbucks stores beginning today. I still have a number of spring items to mention, so I'll come back to the spring launch again.
What grabs your eye? Would you use the glass re-usable cold cup?
Welcome to spring 1 launch at Starbucks!
Related posts