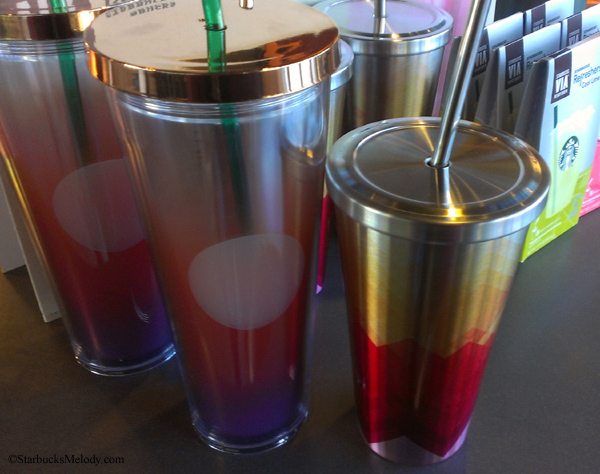 Lots of new things have arrived at Starbucks! As of April 29, 2014, the Oprah Chai is now available. The Oprah Chai is a spicy bold all-new Chai created by Teavana, Oprah Winfrey and Starbucks.
Sunday, May 11th, at participating Starbucks buy one Oprah Chai hand-crafted beverage and get the other free. This means you and a friend can try the hot or iced Oprah Chai Latte and have a happy Sunday with Oprah!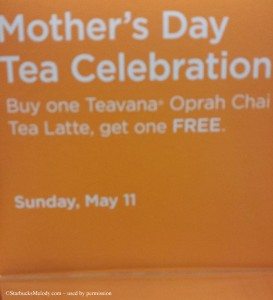 You'll even find Oprah smiling at you as you browse the merchandise wall at Starbucks: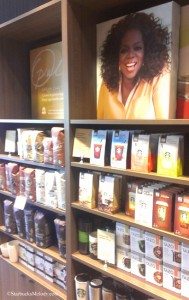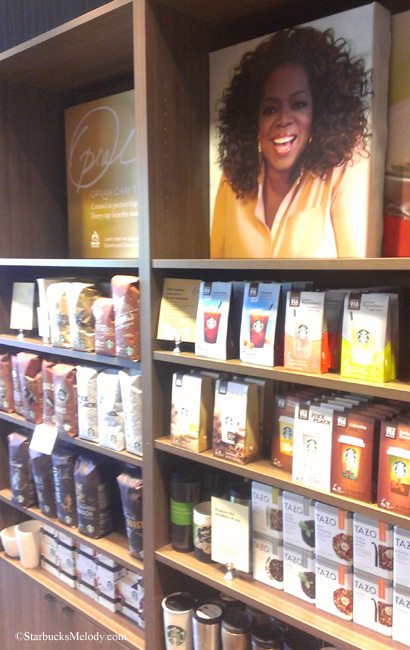 Also new at Starbucks, there are pretty new tumblers: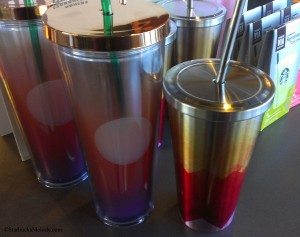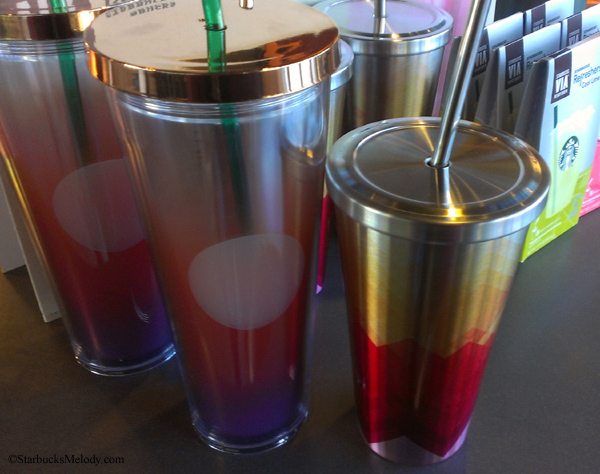 Starbucks has now introduced the Strawberry Lemonade Via Refresher into their stores. Previously, this was a grocery store only item. It's delicious! I've been drinking this for a long time now. I highly recommend it. You'll find it near the front registers of the stores. Partner Colin wanted to personally show off his excitement for the new Refreshers: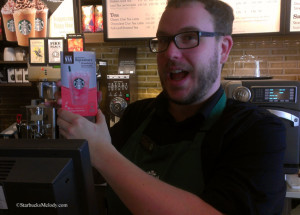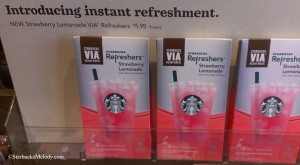 Just as a reminder, Brezza Blend is now available in Starbucks stores too.
Last but not least, there is an all new Frappuccino called the Caffé Espresso Frappuccino. It is a coffee Frappuccino with an espresso-infused whipped cream and an Italian Roast drizzle. You can try one for half price during the upcoming Frappuccino Happy Hour, May 1st – May 10th.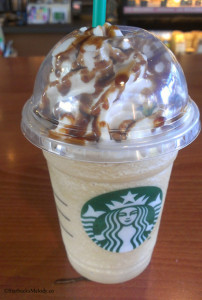 Enjoy!
Related posts