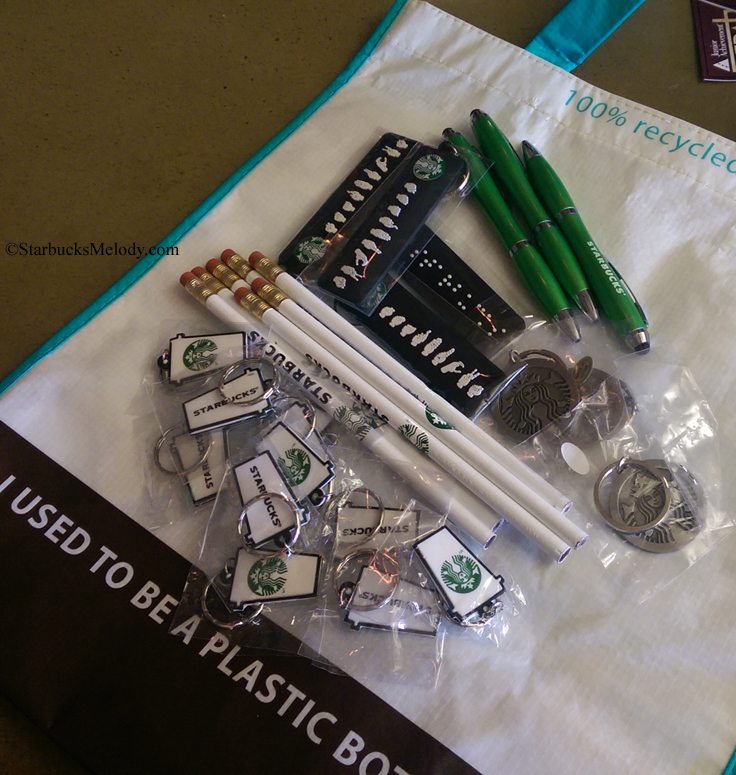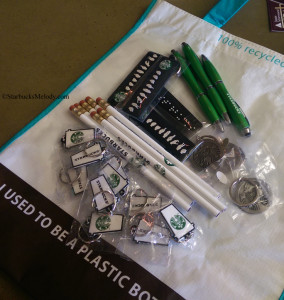 On a number of occasions, I've mentioned that there is a physical Starbucks Coffee Gear store. It's a place where you might find unique Starbucks logo-ed or word-marked items, not offered inside the actual Starbucks stores. The one Coffee Gear Store is on the 8th floor of the Starbucks headquarters building, at 2401 Utah Avenue South. It's open to the public, and operates standard business hours, Monday through Friday. If you're a partner (meaning a Starbucks employee), you can order online from the Starbucks Coffee Gear store website.
I dropped by the Coffee Gear store on Friday, August 29th. As you can see, there are pens, pencils, keychains, official Starbucks work shirts, iPhone cases, recycled Starbucks bags and much more. Have a look at some of the stuff you might find at this one-of-a-kind store:
In fact, I regularly get asked what to do that's Starbucks-related when visiting Seattle. There really is a lot of see. I've done previous articles on this topic, but Starbucks is quick to open new stores and so my list of what to do has changed a little over time. Here are my top Starbucks-vacation ideas:
Related posts
Socialize

Subscribe
Join the StarbucksMelody.com mailing list to receive a weekly email with new posts.