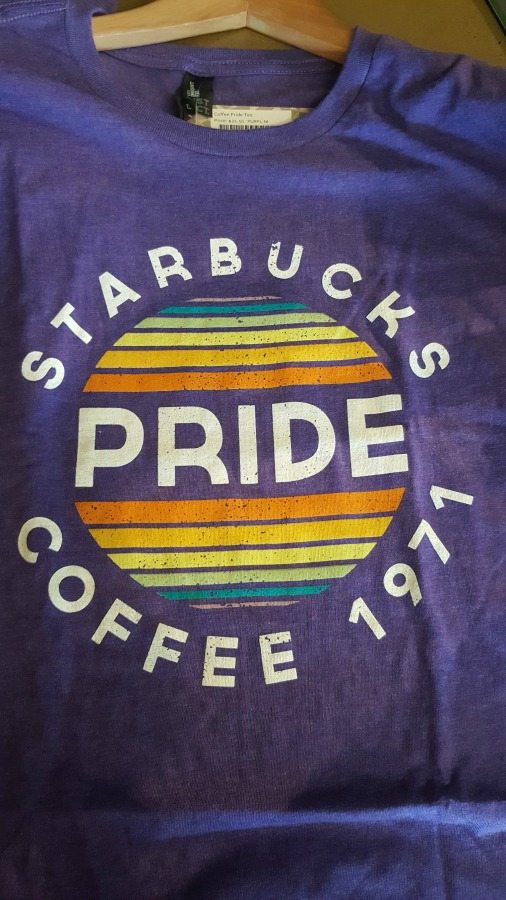 Must-have: Get your 2016 Starbucks Pride t-shirt. (Win this great shirt)
Melody, April 26, 2016
35
2 min

read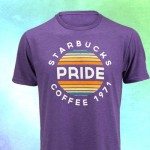 Every year, for many years now, there's a Starbucks Pride t-shirt. This year's is a beautiful purple shirt with a rainbow of colors in a purple circle.
I know lots of people will want this shirt. There are two ways to get this shirt:
Shop in person at the Starbucks Coffee Gear Store: 2401 Utah Avenue South, 8th Flood, Seattle, Washington 98134.
Or, if you are a Starbucks partner, shop the online Starbucks Coffee Gear store. (The online store is for Starbucks partners only).
This year's Pride parade in Seattle is Sunday, June 26, 2016. I heard from John, the gentleman who works at the actual Coffee Gear Store in Seattle, that the t-shirts are selling fast! Order now or drop by soon to get your t-shirt! The sizing of the shirts is men's sizing. A men's small is going to be like a women's medium.  The cotton is a nice soft cotton!
I bought two shirts. The small fits me perfectly (I'm a women's medium normally). I have a medium shirt (which would probably fit like a women's large), which I'm giving away – Just leave a comment on this blog post before April 28, 2016 at 6:00 AM PST. One entry per person. You must have an address in the United States. I'm almost finished with a separate article about Starbucks in the grocery store – tell me your favorite Starbucks item inside the grocery stores, not in the actual stores. You must be over age 18. If there are more than 150 entries, I'll stop counting at 150. No entries above 150 will be entered to win. Please enter with a real email address. If you're the winner, and if you make no contact within 2 weeks of me announcing the winner, you forfeit the prize. I'll update this article with the name of the winner, likely to be announced over this upcoming weekend. Please be patient with me getting this out in the mail. When you enter, please you 2 names. I don't care if you're "Melody 206" or "Mary 90210" or "John L" but it gets confusing when there are 3 people with the same name that enter. I hope all of this makes sense!
Check out other fun Starbucks merchandise that's been offered at the Coffee Gear Store by clicking here: Pens, pencils, t-shirts, key chains, mouse pads and more!
Be sure to visit other great StarbucksMelody productions: Coffee lovers, DiscoverStarbucksReserve.com is for you!
Edit on April 30, 2016. We have a winner!
Congrats Laura Sweeney!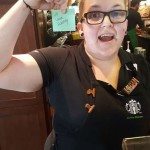 Related posts