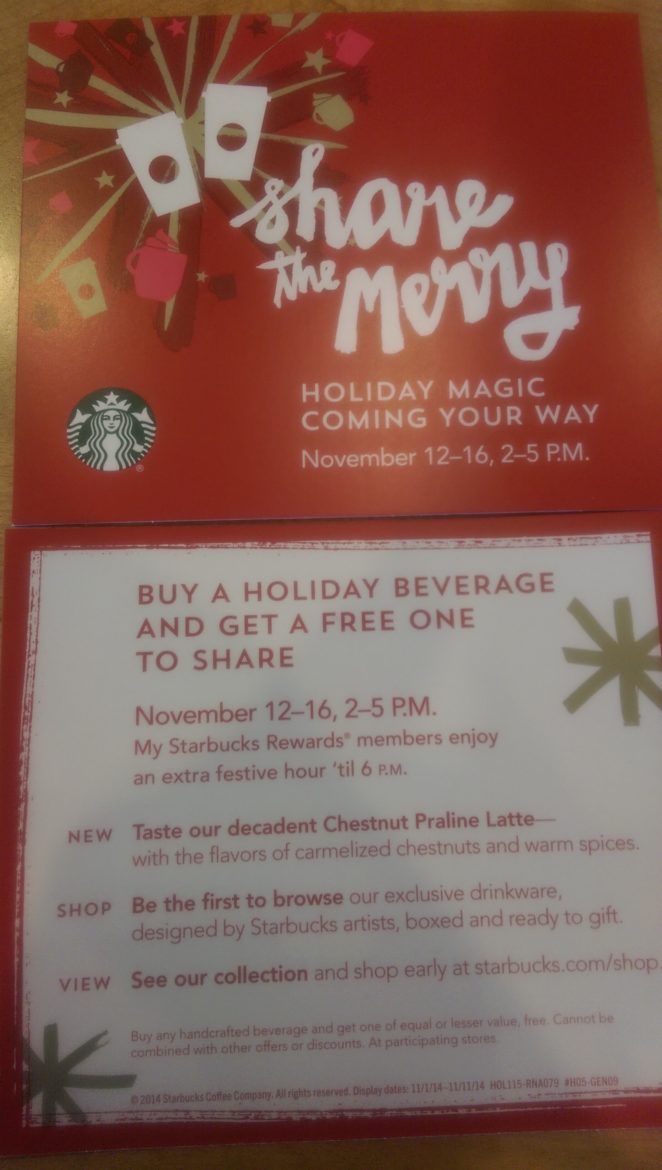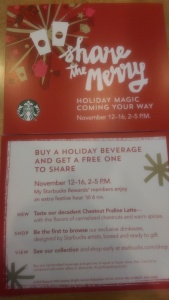 Share the Merry is here! November 12th through the 16th, you can buy one holiday handcrafted beverage and get one for free (of equal or lesser value). This is the perfect opportunity to try one of the five Starbucks holiday beverages.
Eggnog Latte
Chestnut Praline Latte
Caramel Brulee Latte
Peppermint Mocha (available year-round but during the holiday season comes with special chocolate curls on top)
Gingerbread Latte
One thing to notice is that there isn't a requirement that you buy a Grande size beverage. If you want to get two Venti drinks, by all means you can! You can get any two sizes you like, however the lesser value beverage is the one that is complimentary.
The buy one, get one free event runs from November 12th through the 16th from 2:00 to 5:00 PM, though if you are a member of My Starbucks Rewards, you can enjoy an extra hour, until 6:00 PM.
Enjoy!
Related posts