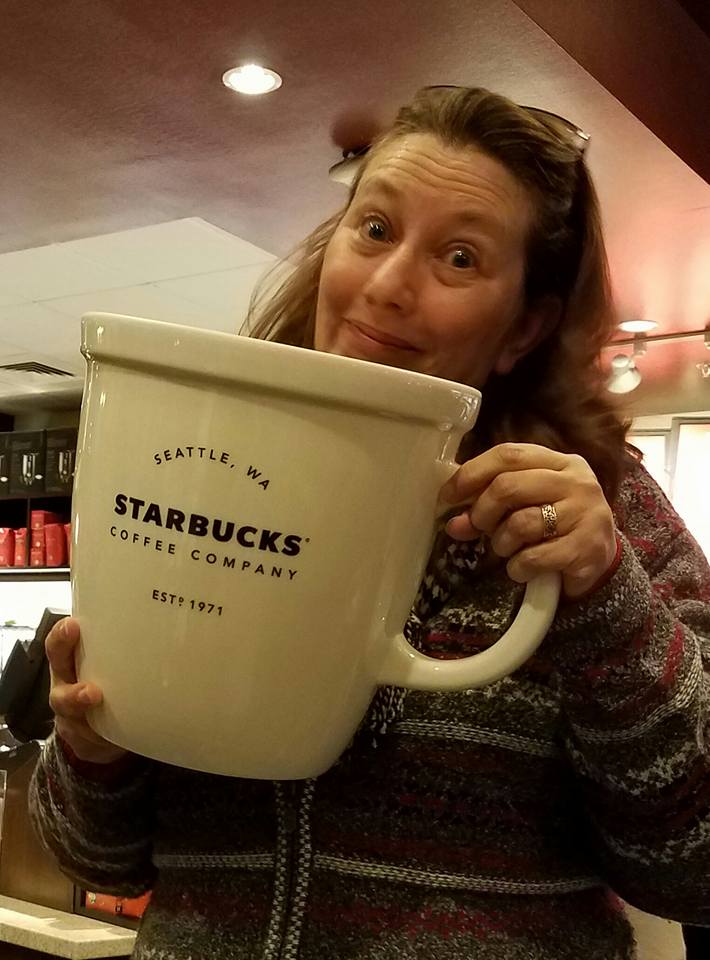 Starbucks launched this year's holiday treats, cups, merchandise, and more on November 10, 2016.
Here are a few things you may have missed: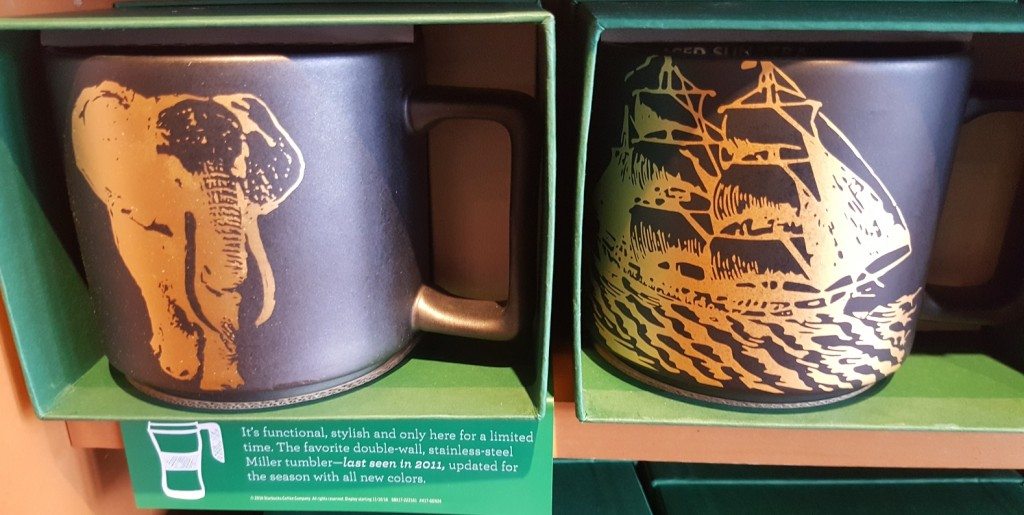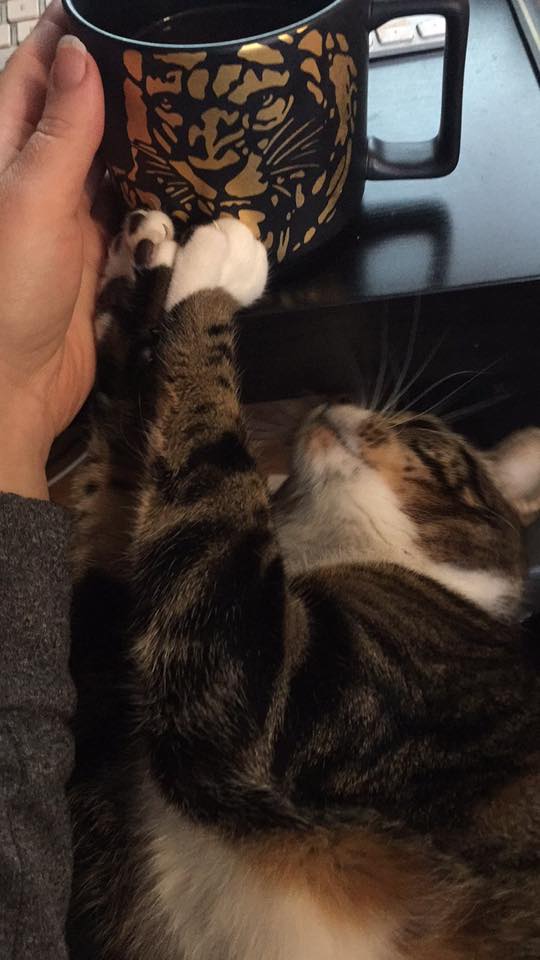 The new gold-painted coffee mugs are gorgeous. They're reminiscent of the coffee stamps that used to go on the bags of coffee in the 1990s. Kenya is an elephant. Sumatra is a tiger. Inside the mug it tells you which coffee the mug represents. And Roscoe the cat really loves that new mug!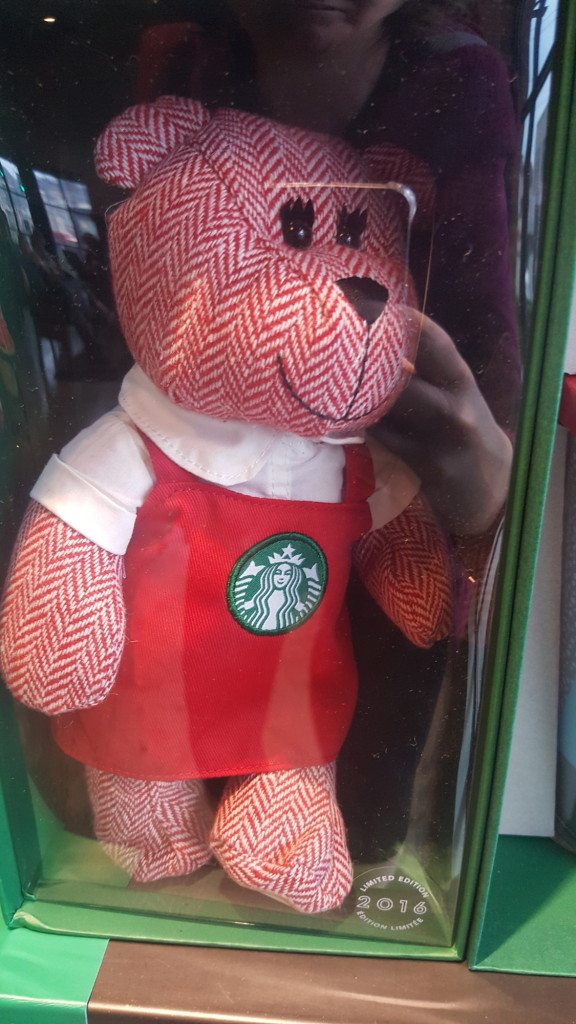 Bearista Bears are back! Collectors will like these! There are still are some Bearista Bears collectors out there. They're cute too. You might want to pick one up just because they are so cute.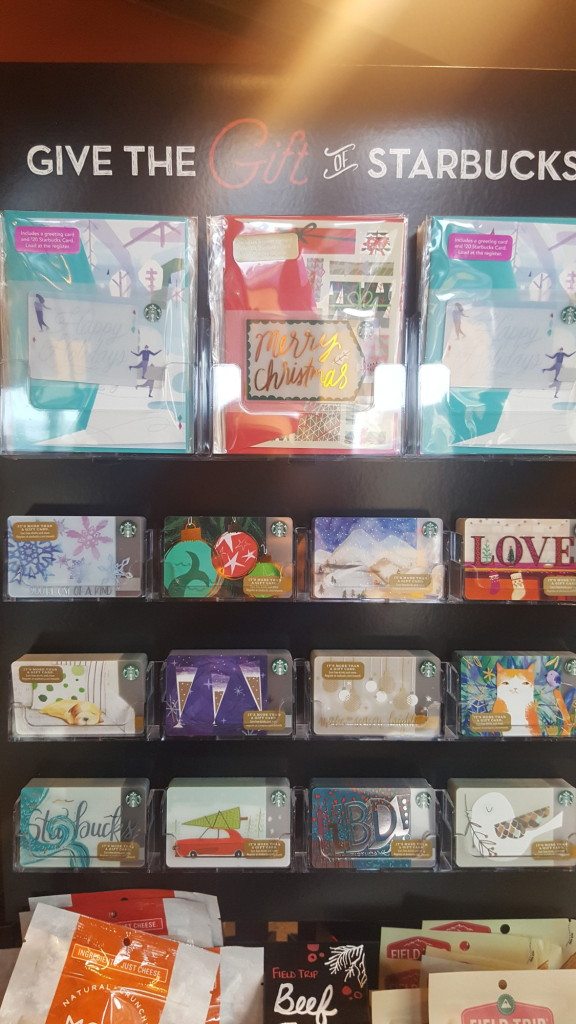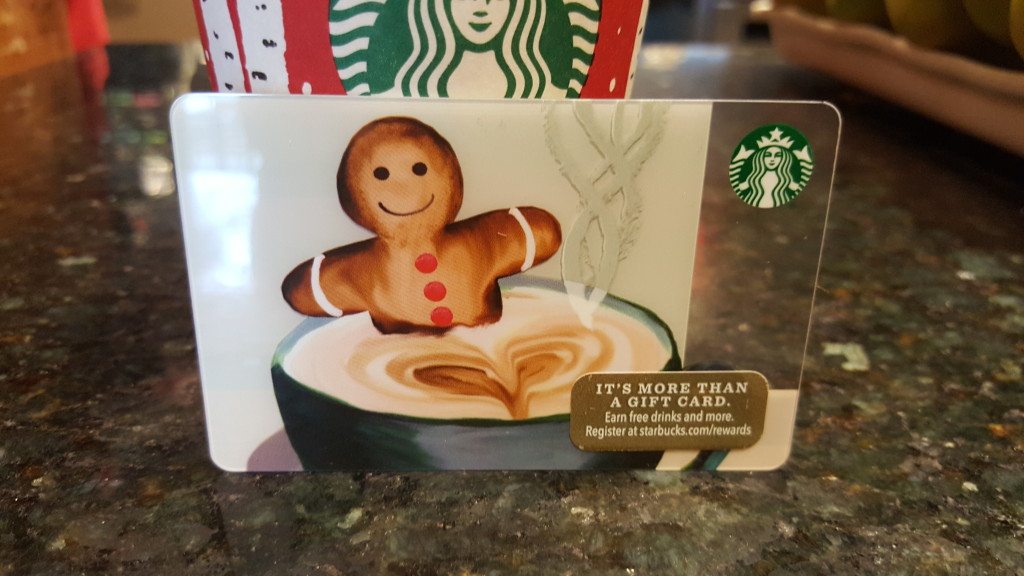 There's quite an assortment of Starbucks cards. Over the past few years, Starbucks has been producing a lot of cards, and collectors go crazy over them. My favorite is this gingerbread man cookie card. I'm not sure what's going on here, but I looked at it and thought 'That's gingerbread man cookie torture…' except that the poor cookie man has a smile frozen on his face. He can't do anything but smile.
Also when it comes to tumblers, there's 1912 Pike Place inspired tumblers: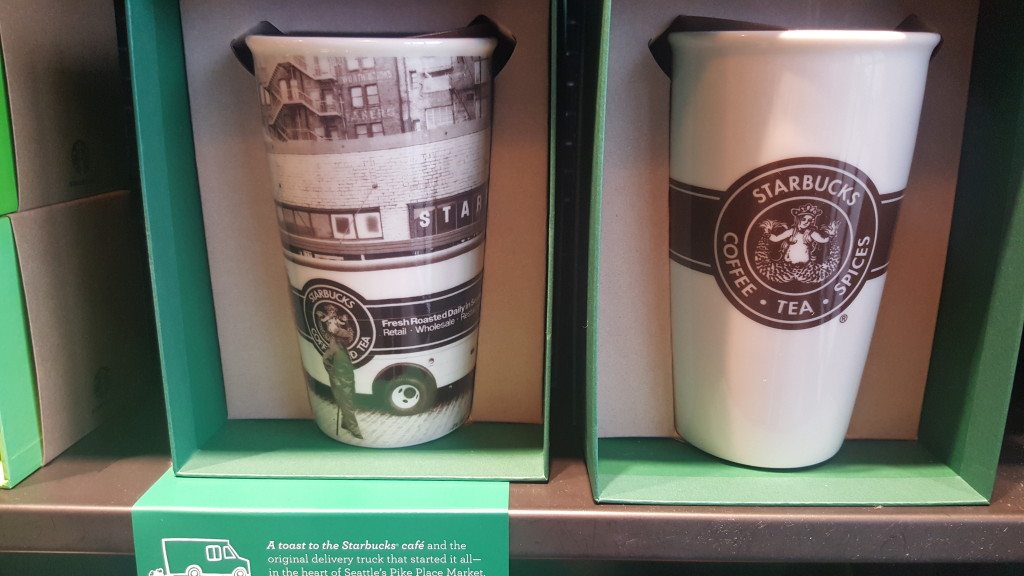 You'll also find a giant coffee mug at select locations. You might think, "Finally a my size cup of Starbucks!"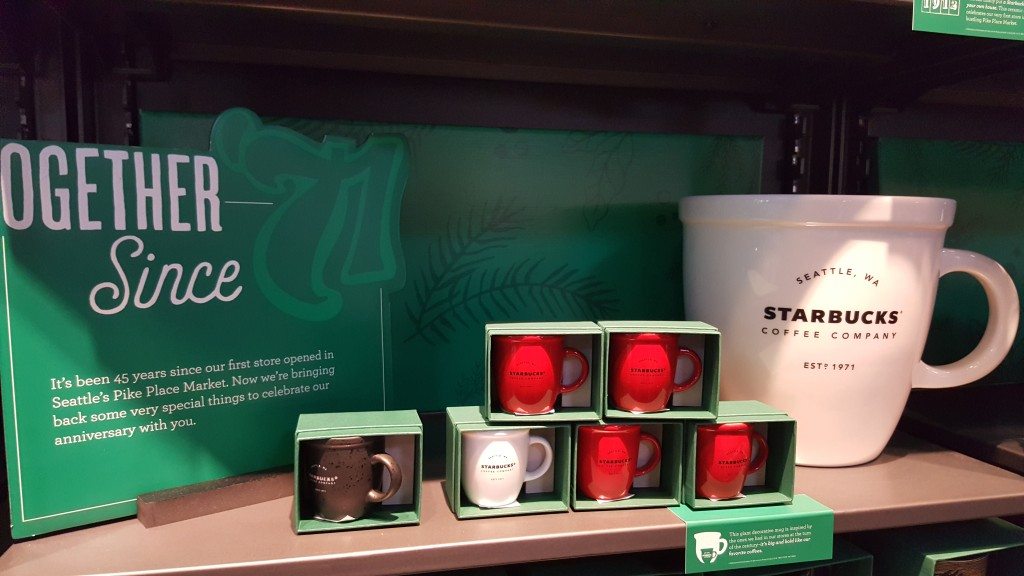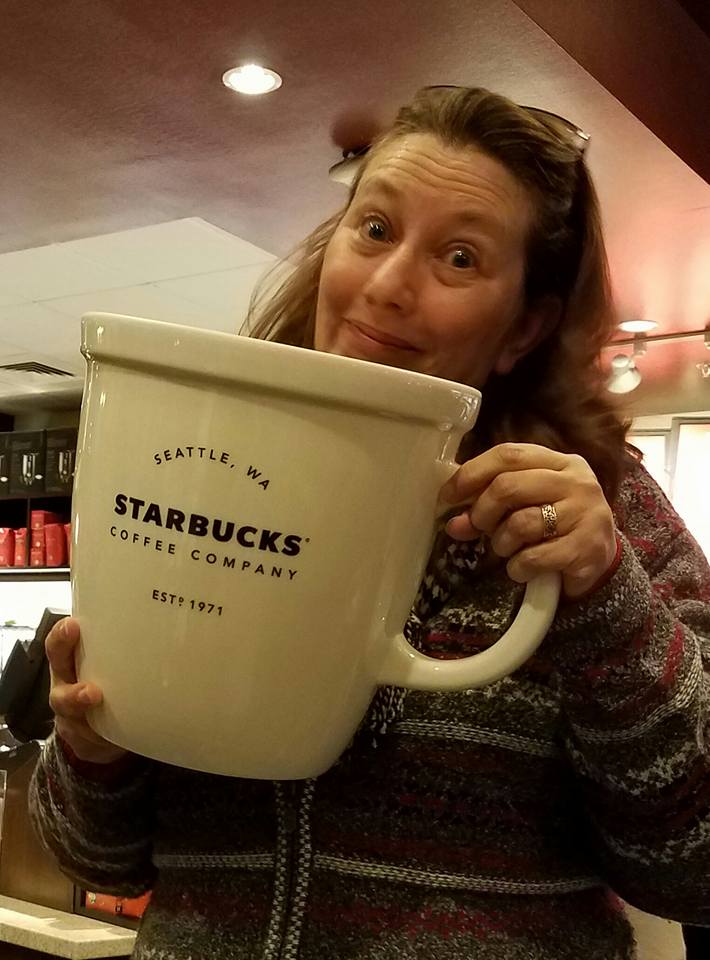 Thank you reader Michelle for the awesome picture of you and the giant coffee mug!
Last but not least, the Evenings Starbucks stores have an interesting chai wine offering: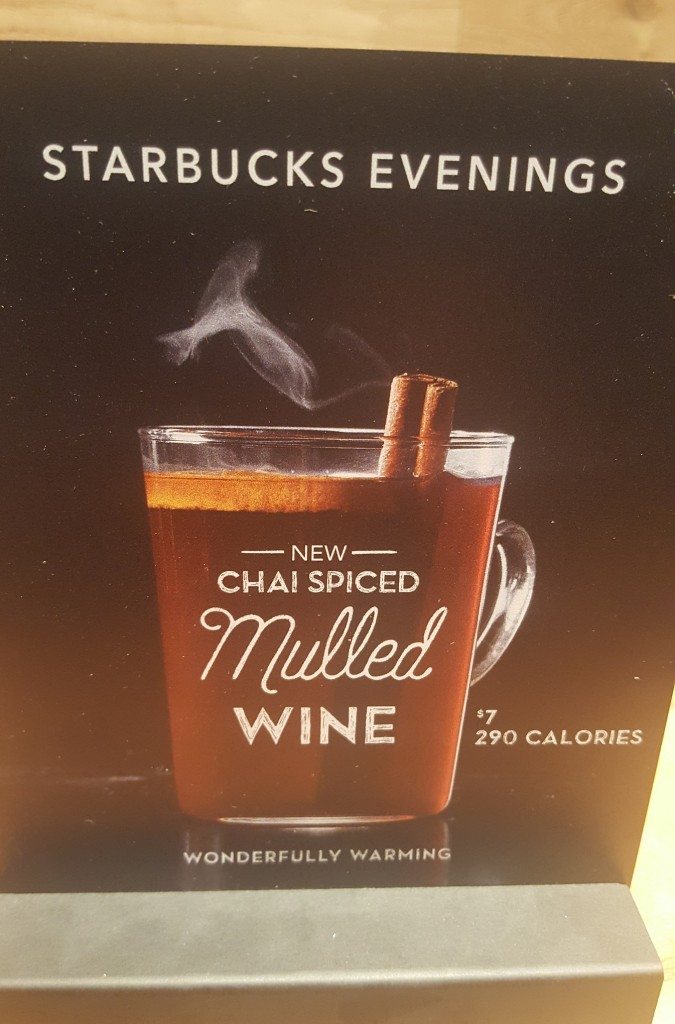 I haven't tried it yet. If you have, I would love to know what you think of it. I think it's interesting that Starbucks has ended their Oprah Chai tea partnership which began in 2014, originally announced at the 2014 Starbucks annual meeting of shareholders. All the Starbucks Chai beverages are reverting back to "Classic Chai", which I believe is Tazo chai. If anyone knows for sure, please let me know. It might be something that I should write separately about at some point in the future.
Hope your holiday season is going well!
Related posts