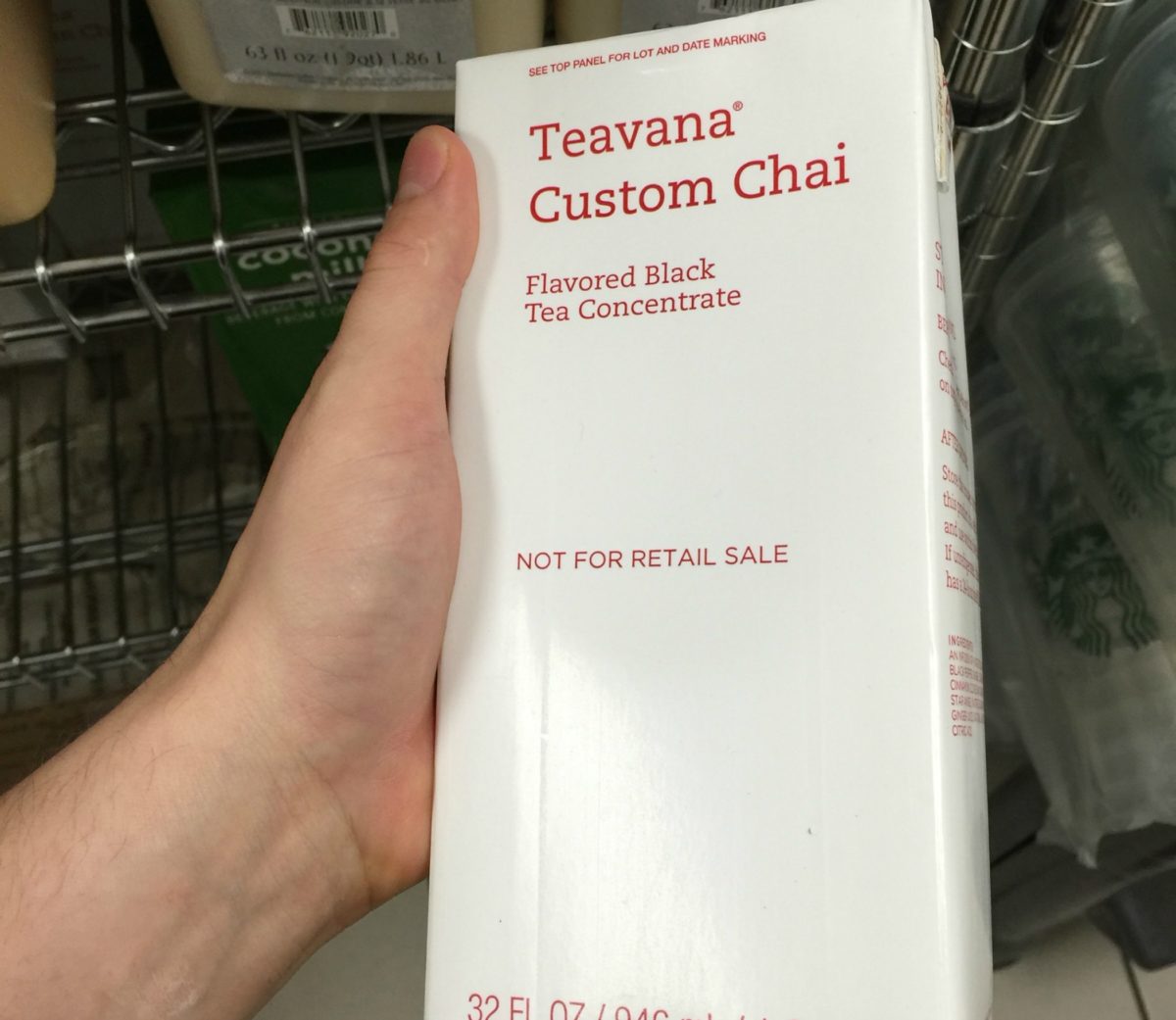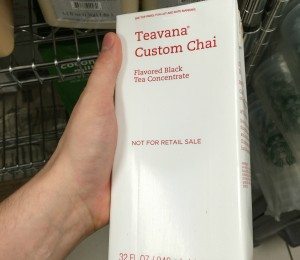 It's possible that you might have ordered a Chai Latte recently and gotten a test item. Starbucks is testing a "Teavana Custom Chai Tea Latte" in Philadelphia, isolated areas of Colorado, Atlanta (and I believe surrounding areas), and possibly areas of San Diego County. (If anyone has better information about the test areas, let me know.)
The areas that have Teavana Custom Chai do not have any Tazo Chai products. Some areas of the country have Tazo Chai, which was renamed by Starbucks as "Classic Chai." By the way, whether a customer is ordering a Chai Latte or a Chai Frappuccino, in the test market customers receive the new Teavana Custom Chai.
With the Teavana Custom Chai, the classic sweetener goes in separately so a customer can truly customize how much he or she wants. The standard amount of classic syrup in the test chai is two pumps in the short, three pumps in the tall, four pumps in a grande, and five pumps in the venti size. I assume that this test is to figure out the demand for a reduced sugar or low sugar Chai, such as suggested in this MyStarbucksIdea.com idea.
The best part of the new Teavana Custom Chai test is the instructions on the side of the box guiding the Starbucks in preparation: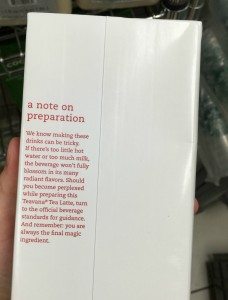 The box says, "Should you become perplexed while preparing this Teavana Tea Latte, turn to the official beverage standards for guidance. And remember: you are always the final magic ingredient."
Edit on Feburary 20, 2016:
Looking for an update on the Teavana Custom Chai test? Click here for an updated news article on the Teavana Custom Chai test.
Related posts