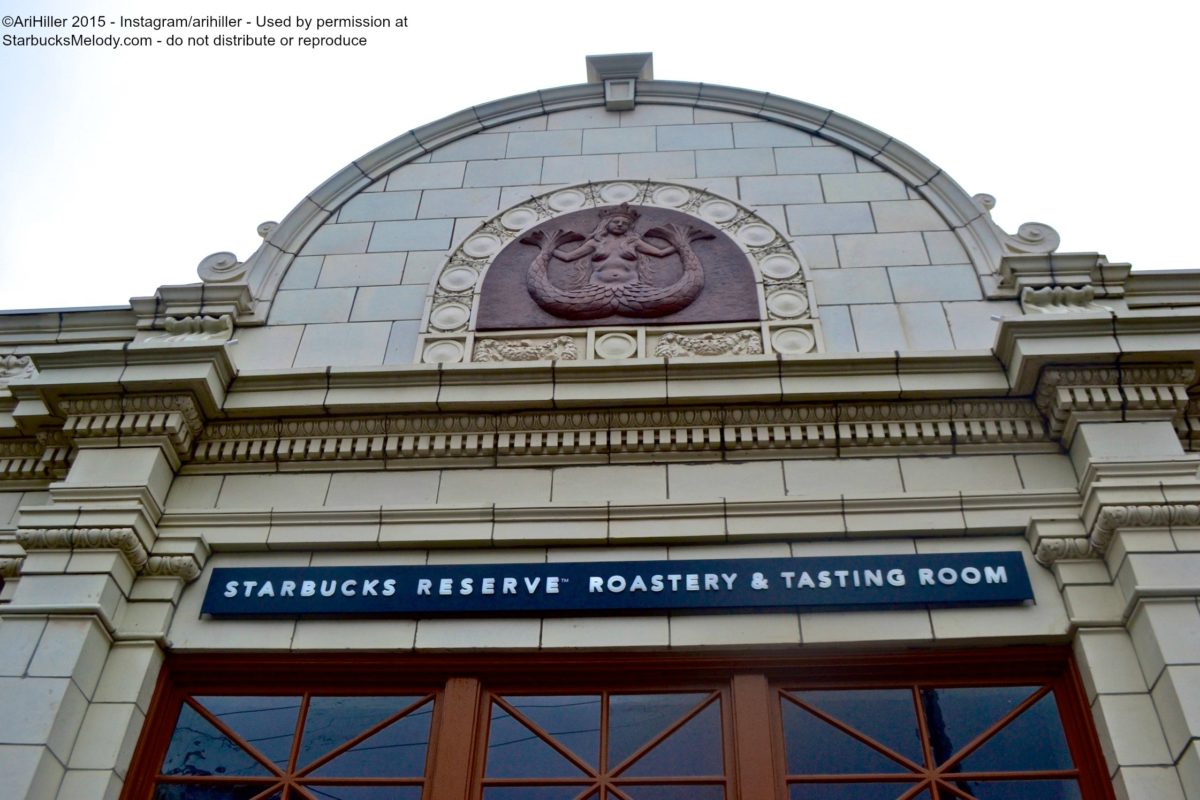 The Starbucks Reserve Roastery and Tasting Room: Photos
Melody, January 31, 2015
7
2 min

read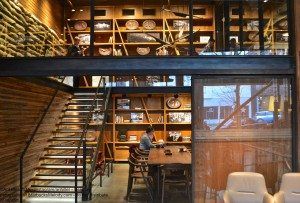 Last Saturday morning, I went to the Starbucks Reserve Roastery and Tasting Room, and hunkered down for a bit, writing my second book. The first was Tales of the Siren: A StarbucksMelody. As I sat writing, a Portland photographer, Ari Hiller, took photos of the store. I sat working, unaware of him, who he was, or that he was taking photos.
Ari made his way into the library area of the Roastery, and began taking pictures of the coffee packaging area. Through the window in the Roastery library, you can actually watch Reserve coffee being packaged, which will later be shipped to over 1,000 Starbucks Reserve locations. This caught my attention. For a long time, I'd thought about featuring more pictures of the Roastery, and in particular the area where you can watch coffee being labeled, before shipping. I made small talk with the gentleman next me, Ari Hiller, and asked him about the pictures he was taking. Turns out, he was visiting the Roastery from Portland, and he'd already heard of my site. We talked more, exchanged emails, and now I present to you the photos from that day: The Starbucks Reserve Roastery and Tasting Room photos, by Ari Hiller.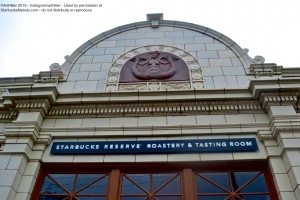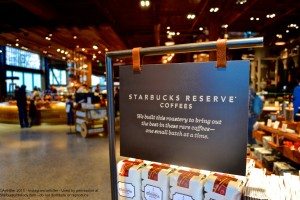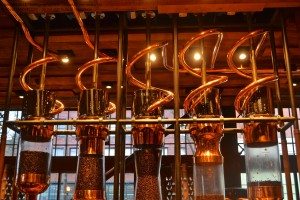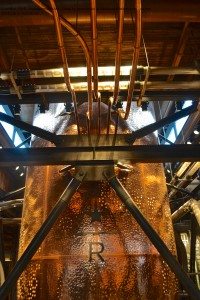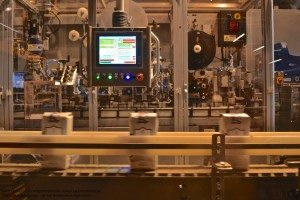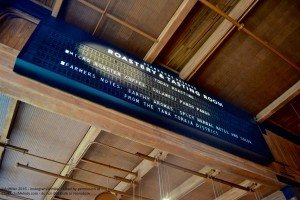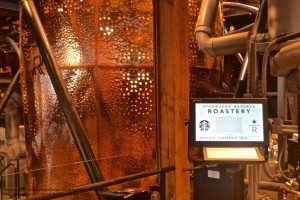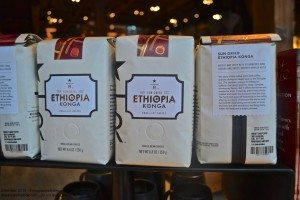 By the way, here's the coffee packaging area – I took the photo below with my phone: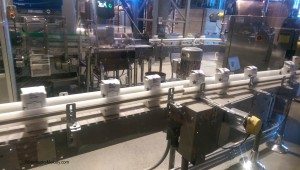 Hope you enjoy the Roastery photos! If you want to visit, the Starbucks Reserve Roastery and Tasting Room is open seven days a week, from 7:00 AM to 11:00 PM, and it is located at 1124 Pike Street, on the edge of Seattle's downtown, Capitol Hill, and First Hill neighborhoods. It's at the corner of Pike and Melrose, one block east of the large intersection of Pike and Boren.
And don't forget that you have the chance to win a Roastery Card with $50 on it – click through for more details!
Related posts