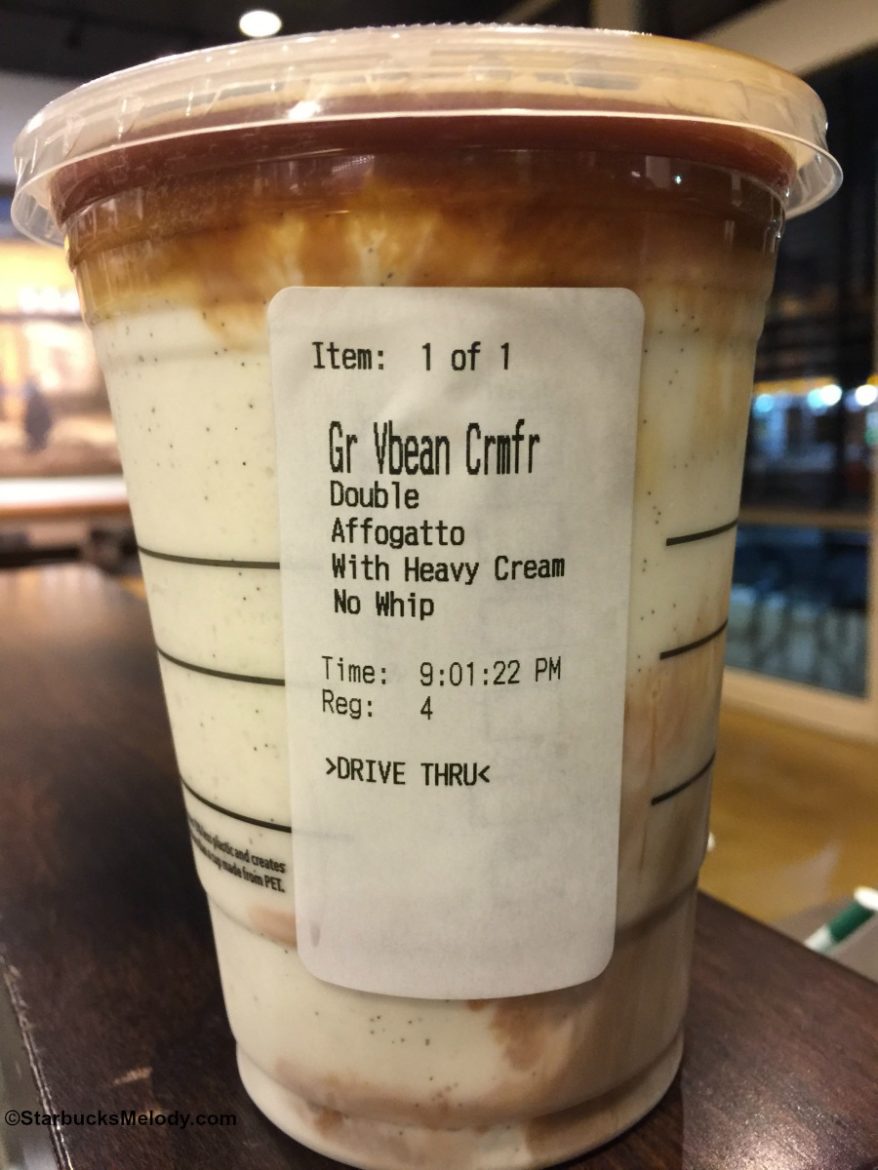 #FrappuccinoOfTheWeek – 2 new Frappuccino ideas!
Melody, April 13, 2015
7
2 min

read
Every Monday, I bring you a new "Frappuccino of the Week" and /or "Drink of the Week." These are your, reader-submitted drink and Frappuccino ideas. We're gearing up for summer weather and Frappuccino Happy Hour, which is May 1st – 10th, from 3:00 PM to 5:00 PM.
This week, I'm featuring two different Frappuccinos: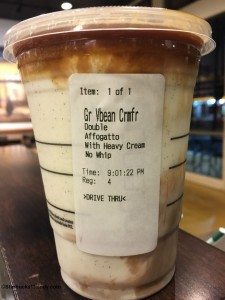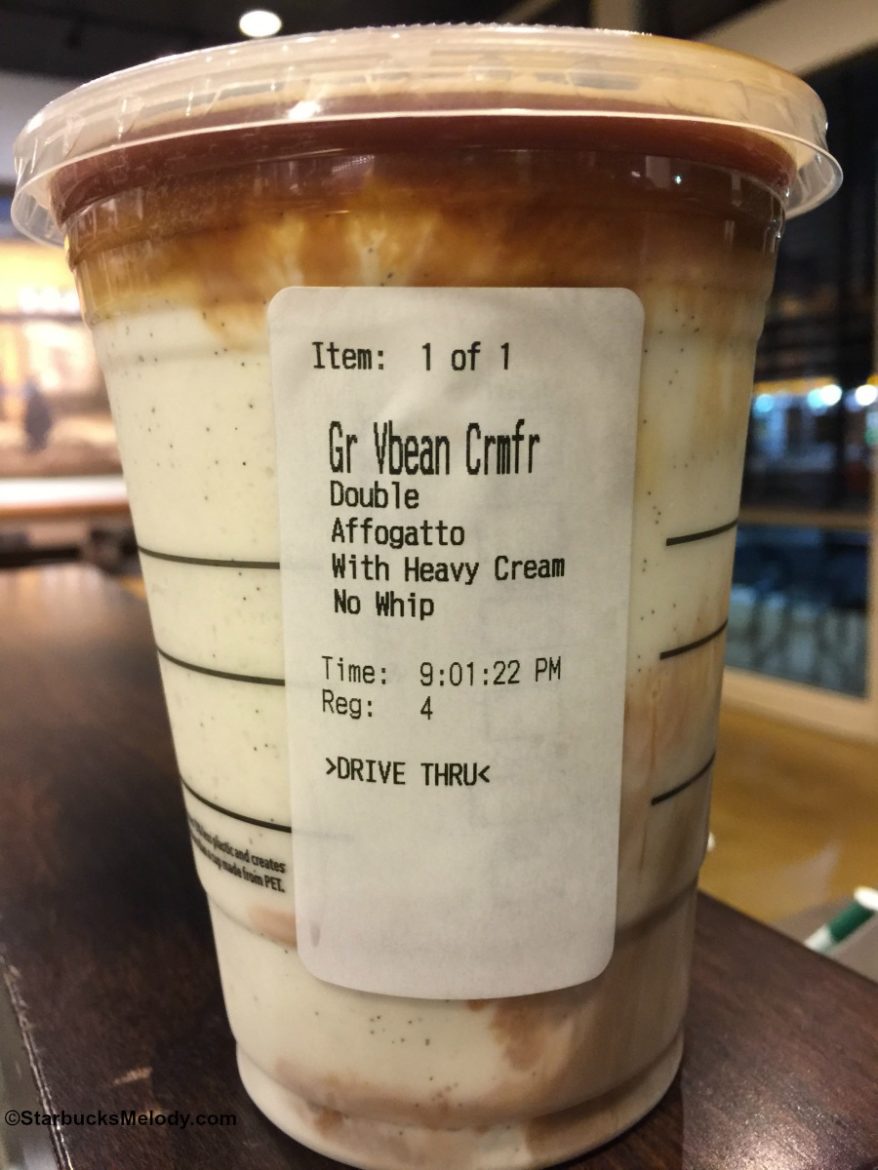 Grande Vanilla Bean Frappuccino – Affogato, with 2 shots of espresso on top:
This drink comes from partner Lindsay who says that she doesn't drink a lot of Frappuccinos, "But when I do it's this one. In Europe, 'affogato' is a desert of vanilla ice cream with espresso on top. This is my take on that."
Affogato is literally the Italian word for "drown." You can drown your Frappuccino with shots of espresso. 😉
Lindsay says that to order this, order a Grande Vanilla Bean Frappuccino with heavy whipping cream as the dairy, an extra scoop of vanilla bean powder (that's four scoops for the Grande for this drink), and use a Venti scoop of ice. Two shots of espresso are poured on top. Lindsay recommends no whipped cream for the best result.
I tried this one – it's the first time I've ever tried using heavy whipping cream as the dairy. Wow. It's quite a dessert!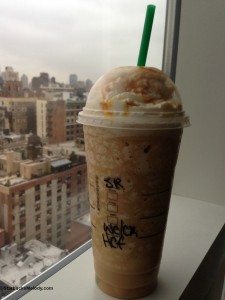 Hazel Nut Cream Based Triple Ristretto Shot Frappuccino:
Thomas, a customer and reader in New York City, submitted this drink suggestion. Thomas says that for about 8 years, he's been a regular at the Starbucks at 85th and Lexington in NYC. Originally, this "Frappuccino of the Week" suggestion called for hazelnut drizzle atop the whipped cream, however Starbucks has discontinued the hazelnut drizzle, so don't expect to find that in stores.
Thomas says, "I think the nuttiness of the ristretto shots pairs well with the hazelnut flavored syrup."
Order a Venti Hazenut Crème-based Frappuccino and add three ristretto shots of espresso.
I sent both Lindsay and Thomas a $10.00 Starbucks Reserve Roastery and Tasting Room card as a thank you for the submissions. If I use your submission, I will mail you a thank you! To submit a drink of the week or a Frappuccino if the week, put in the subject line either "Drink of the Week" or "Frappuccino of the Week," and email me a full drink photo to Melody at StarbucksMelody dot com. Please introduce yourself to me if I don't already know you.
Related posts