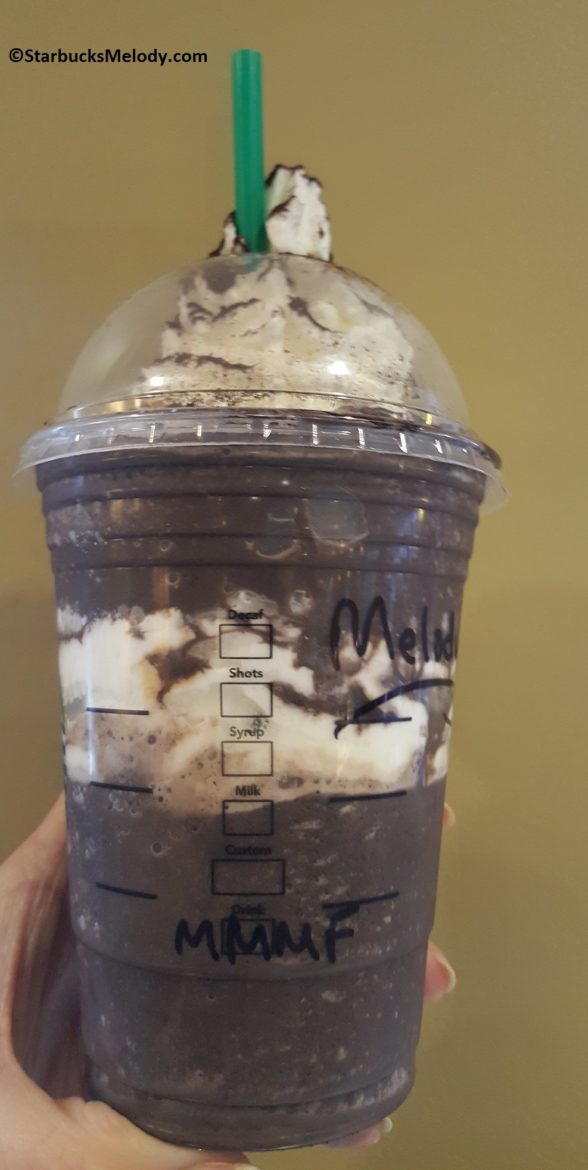 Starting today, May 2nd, Starbucks is introducing a totally new Frappuccino! It is the "Midnight Mint Mocha Frappuccino." This is quite the drink! It will remind you of a mint chocolate cookie, like as if Keebler elves found their way into the Frappuccino test lab and created this one!
This is extra dark cocoa blended with Frappuccino Roast coffee, milk and ice, and infused with minted crystals, and then cut with a layer of whipped cream. It's finished with whipped cream a dusting of dark cocoa powder. The mint is a much more gentle mint flavor than the overwhelming mint syrup used in classic Starbucks drinks. It might remind you of a Keebler Grasshopper cookie or Girl Scout Thin Mints.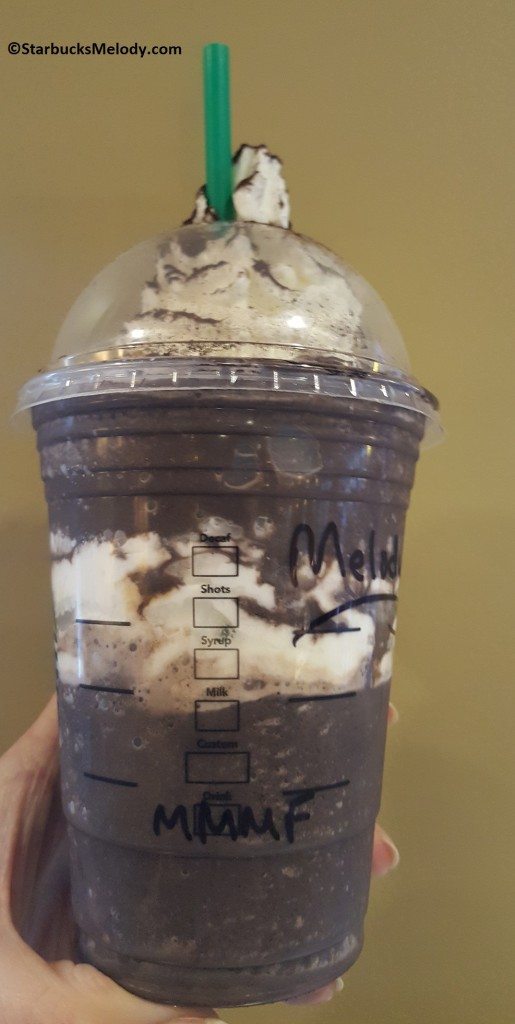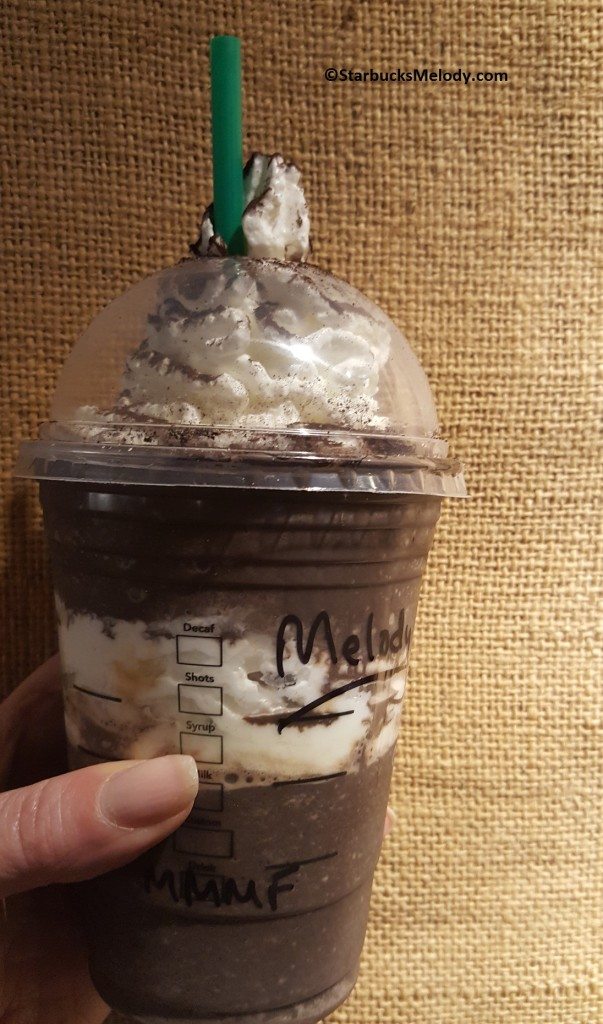 Don't forget that the famous S'mores Frappuccino returns on May 2nd too! Both return just in the nick of time for Frappuccino Happy Hour which is May 5th through 14th from 3 PM to 6 PM. Half price Frappuccinos May 5th – 14!
Both the Midnight Mint Mocha Frappuccino and the S'mores Frappuccinos are summer seasonal items! They'll be gone before you know it.
Related posts