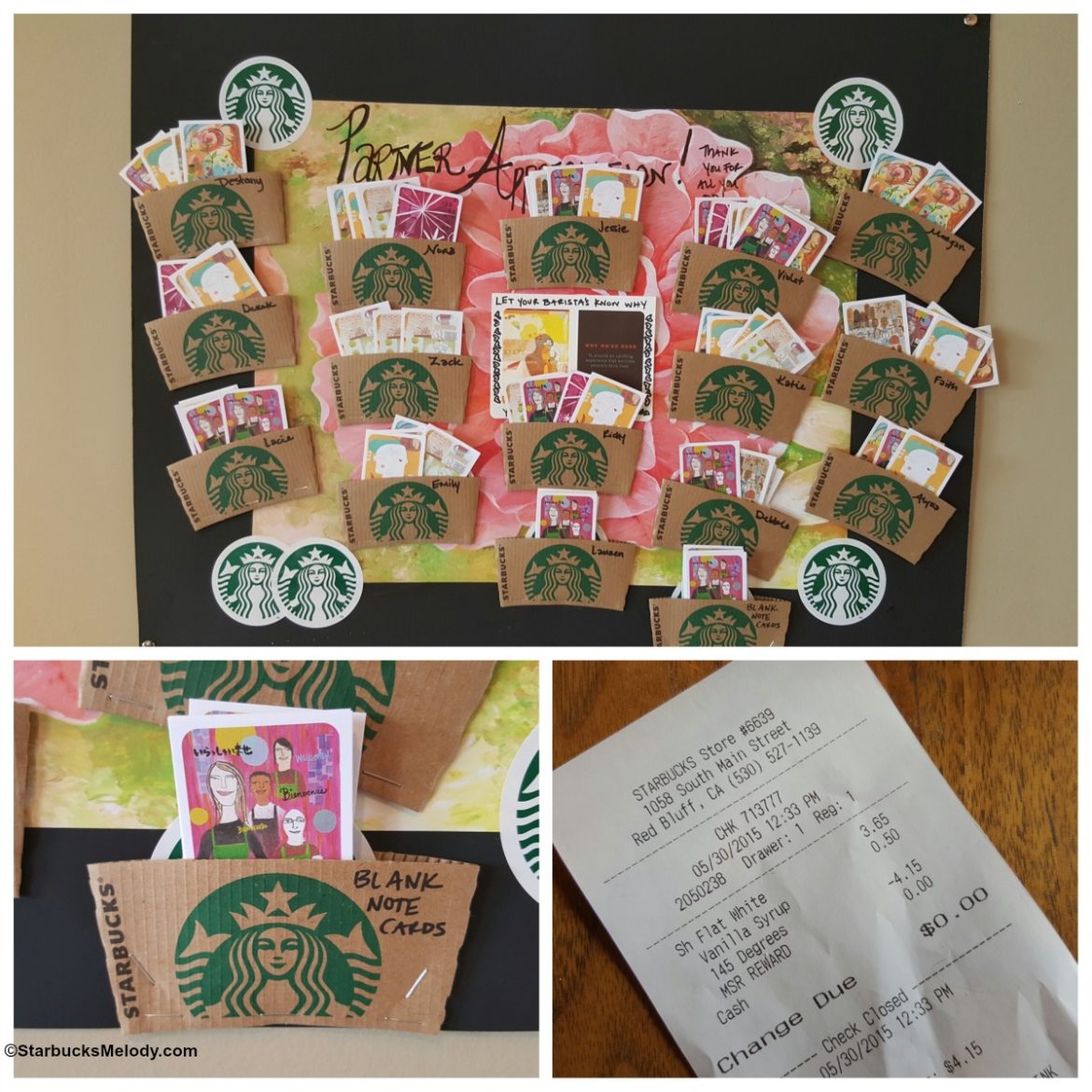 I recently took a road trip and stopped at a variety of Starbucks stores along the Interstate 5 in California. It made my trip pretty slow going, but I was determined to experience a variety of stores.
First stop: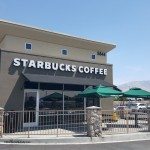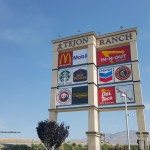 Lebec, California Starbucks (store 6689) : 5844 Dennis McCarthy Drive, Lebec. This tiny town supports one of the busiest stores in the country. As you're driving north along I-5, you drive through the "Angeles National Forest" – I put this in quotes because it's not a forest with trees. It's a high elevation desert. You climb to an elevation of about 4,100 feet in a heat and dessert. Invariably, you'll always see at least one car along side the road, overheated. I've never been to this Starbucks when it's not hot. On my visit on the afternoon of May 29th, my phone told me it was 95 degrees out. If you've been driving from the south, into Los Angeles County, you've also been driving for miles through the desert. By the time you see the sign that says Starbucks, it looks like an oasis. It could be a mirage. Because of the way that Highway 99 (connecting Bakersfield into Los Angeles County) connects with I-5, the store get all the travelers making road trips whether from Seattle to Orange County along I-5 or Bakersfield into Los Angeles.
I arrived and immediately noticed the District Manager. Of course, I didn't know the District Manager before this visit, but it hit me like a ton of bricks: "That must be the DM." You never see very nicely dressed woman, with no green apron, nothing resembling Starbucks standard dress code, with gloves on rearranging the pastry case. That's a dead giveaway. I had a very nice visit. It was nice to meet Stephanie the DM. I introduced myself.
As I mentioned, this store is a desert oasis. Look for the big sign that says "Tejon Ranch."
Next stop:
Starbucks in Buttonwillow, California. I really didn't need to stop again at Starbucks but I was determined to visit a large number of stores along I-5. I arrived late afternoon and discovered a store packed with teenagers. It occurred to me, if you live in Buttonwillow, California, Starbucks might be the town hot spot on a Friday night. It was super loud and I saw a very long line of cups. I got to the register and Jasmine took my order. I ordered yet another Starbucks Spiced Root Beer.  She asked for my name on the cup. "Melody." "What was that?" "My name is Melody!" It was somehow very noisy in the store. I have to assume she was genuinely having some difficulty hearing me. It took about four times of me saying my name. I think the fourth time I said, "Melody," there was a touch of impatience in my voice. Jasmine said "Melody" back to me, said she got it, and thanked me. I paid and waited.
When I walked away from the register, I was struck at how completely calm and unflustered Jasmine had been. Not a hint of impatience and had maintained a friendly smile. I walked away thinking, 'that young lady has the right demeanor for Starbucks.'
Sorry I didn't take any photos in Buttonwillow.
Saturday, May 30th.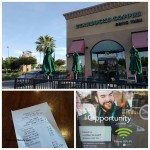 On Saturday May 30th, I made it to the Manteca, California Starbucks on Daniels Street. That was my first stop of the morning. Everything was fine. I had a lot of driving ahead of me and I was kind of in a rush, yet I stayed longer than I should. I noticed that the store had a nice quality (unfaded) window cling of "Employment Opportunity" featuring Mikey, who is the store manager at Pike and Broadway in Seattle. I took a moment to "introduce" the covering shift supervisor to Mikey. He had a moment where he the expression on his face was like, 'Why is this customer dragging me outside and pointing at my window clings?' All was well though. Sorry that I don't recall the shift supervisor's name, but he was friendly and seemed to enjoy the brief introduction.
I like that no matter where I go, partners I know in real life (window clings with Mikey and Meryl – the blonde partner cling). welcome me in to the stores. As I mentioned, all was well, and I was on my way northbound on Interstate 5.
Sacramento, California – Alhambra and N Starbucks: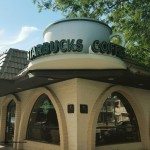 Eventually, I made my way to the Alhambra and N Street Starbucks in Sacramento. This isn't really right off of I-5 but I've been to this store before and had good experiences. On top of that, a shift supervisor (Shawn R.) is very active on social media and so I'd hoped for the chance to meet him. He's on Facebook and Instagram, and his passion for Starbucks comes through. Unfortunately, I missed Shawn. I dropped off a bag of Starbucks Bali Vintage Klasik, leaving it with the store manager, Laura.
Once again, it was a great experience. Everyone was friendly and my drink was great. Since this is a Reserve- Clover Starbucks, I ordered an iced Reserve coffee (Colombia).
This store has a fun store design, considering there is a coffee mug atop the roof of the store!
The one thing about this store is that the interior design is nice, but not helpful for the flow of customers. The overwhelming majority of Starbucks stores are designed so that customers should naturally line up along the pastry case to get to the register. The reason for that is simple: Starbucks hopes that you might be tempted by something in the pastry case as you wait in the line. Some stores have tall bars to help the line formation, but in this Sacramento store, there is a wide open space to the front of the register. What I observed – even in a short visit – this store almost never forms a line along the pastry case. I mentioned it to the store manager who indicated that their store is due for a refresh soon. She too noticed that their line almost never forms along the pastry case. It might not seem like it, but most (there are a few isolated exceptions not designed this way – such as the East Olive Way Starbucks in Seattle) but the store flow will work better if customers queue up along the pastry case.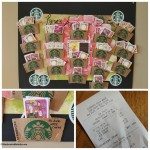 By the time I got to Red Bluff, I was tired of driving to Starbucks stores, but I decided to go to a few more. When I walked in, one of the first things I noticed was the customer-facing "Partner Appreciation Board." Not something you see everyday! I think it's a great way to get positive feedback back to the store partners. I went to the register and ordered a flat white. It came out something like this: "I'd like a short vanilla Flat White with the milk steamed to 145 degrees and lovely latte art." Of course, I wasn't really expecting latte art. I've said that and plenty of times gotten a dollop of foam that is supposed to look like a dot.
I waited for my drink. When it came up, I took off the lid and looked at it. I always do that. It would have to look like big dishwater-style bubbles in the foam before I'd say anything, if even then if I would. Lo and behold, I saw latte art. And then I heard a barista say to me, "It's supposed to be a tree." It did look kind of like a tree. It wasn't brilliant latte art, but it was latte art atop my drink. The barista (her name was Morgan) then added, "I tried my best."
I love you Morgan! That's all we can ask of each other in life. Try our best. This was, in fact, one of the best drinks on my whole trip. The milk tasted great and really tasted like the right temperature. Everything about it was perfect. It was overall one of the best experiences on the whole trip too.
Of course I left a card for her on their "Partner Appreciation" board.
As a random aside, I left a trail of StarbucksMelody cards in stores all over California, mostly scotch-taped to various small items I'd purchased at the Starbucks Coffee Gear Store.  I had no problem hiding various Starbucks pencils and/or keychains with StarbucksMelody cards attached – but in this store, I was greeted and as I went to hide a StarbucksMelody card, a barista asked me if I needed help finding anything!
There were two other stores that I didn't do a long write up on. There was one store which wasn't a very good experience – the baristas don't shake teas.
Another store I went to had friendly partners who rocked Frappuccinos. As I sat in the store, I heard Frappuccino after Frappuccino being called out. They were a little low on knowledge though. The store that rocked Frappuccinos, I had this experience at the register: Barista Johnny noticed my card. "I haven't seen this card before." Me: "It's from the Roastery in Seattle. You know the big Roastery that's been all over the news." Barista Johnny said: "I don't watch the news." Me: "Well, Howard has been talking about it a lot." Barista: "Who? Howard Stern?" Despite that the Frappuccino-rocking store seemed low on being knowledgeable, I suspect they nonetheless have happy customers. I saw three very young women leave the store, all in a group, all carrying Venti Frappuccinos, and all three beaming and I heard one say, "These are the best Frappuccinos ever." It's a lesson for me that every piece of the Starbucks equation counts.
In other news:
As I Instagramed a photo of my Spiced Root Beer, I heard from a variety of people that Starbucks Spice Root Beer is slated to be discontinued soon. I've been a fan of it for a long time. If you like it too, better get to Starbucks soon before it's gone!
Related posts